Pawfection cat collars come in pink with a cat charm, retails at only $8.99.



To order: go to this link, their Pawfection online shop.
Current fundraising need: Make a pledge to our ER Fund.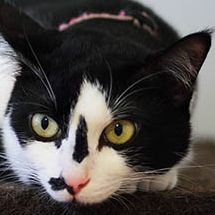 Make a financial gift via a deposit to our POSB savings account 188-52652-7. Find out more.
Become a monthly giver to help ensure our rescues continue getting their needs met.
Feed and provide litter to the cats we foster via our corporate sponsor The Water Dish.
Follow on us on Instagram, Twitter, Facebook and Pinterest.