Becky arrived at our foster home on Sunday 8 June at night. Here is her back story.
Becky's cat caregiver fell ill with tuberculosis and got hospitalised. Before that, when he was ill, Becky got stressed out, missing her Uncle, and stopped eating for a few days.
When she arrived that night at our foster home, we bathed her, and realised that she felt pain in her lower abdominal area. We brought her to the vet the next day relayed that to the vet. Based on blood tests, her not wanting to eat and the lower abdominal pain, we decided to treat her for pancreatitis, which is antibiotics, steroids, painkillers.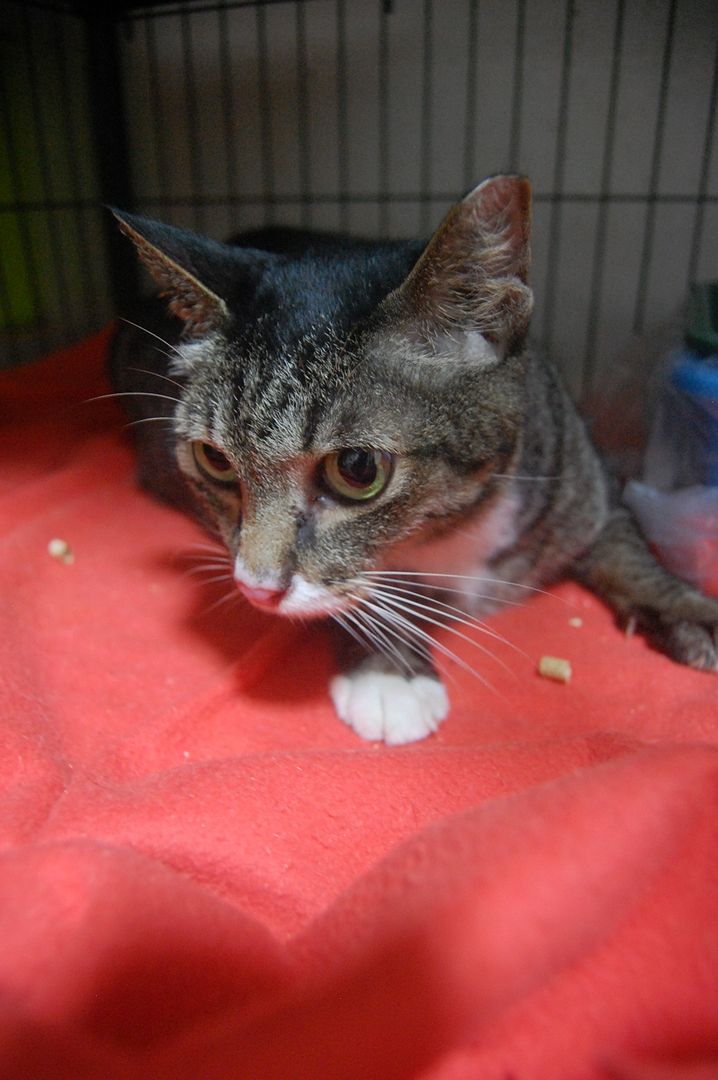 Becky in her cat suite
She however does not like indoor life. She meows the entire day (and night). She is also very fussy about her food. But she has been eating, sometimes even when supplements are added, and did not need a top up of steroidal painkillers after her first dose. Her antibiotics injection, lasts for 2 weeks, after that we need to see if she is back to 100% and eating. In the meantime, if she experiences pain again, we will put her on pain and steroid medication.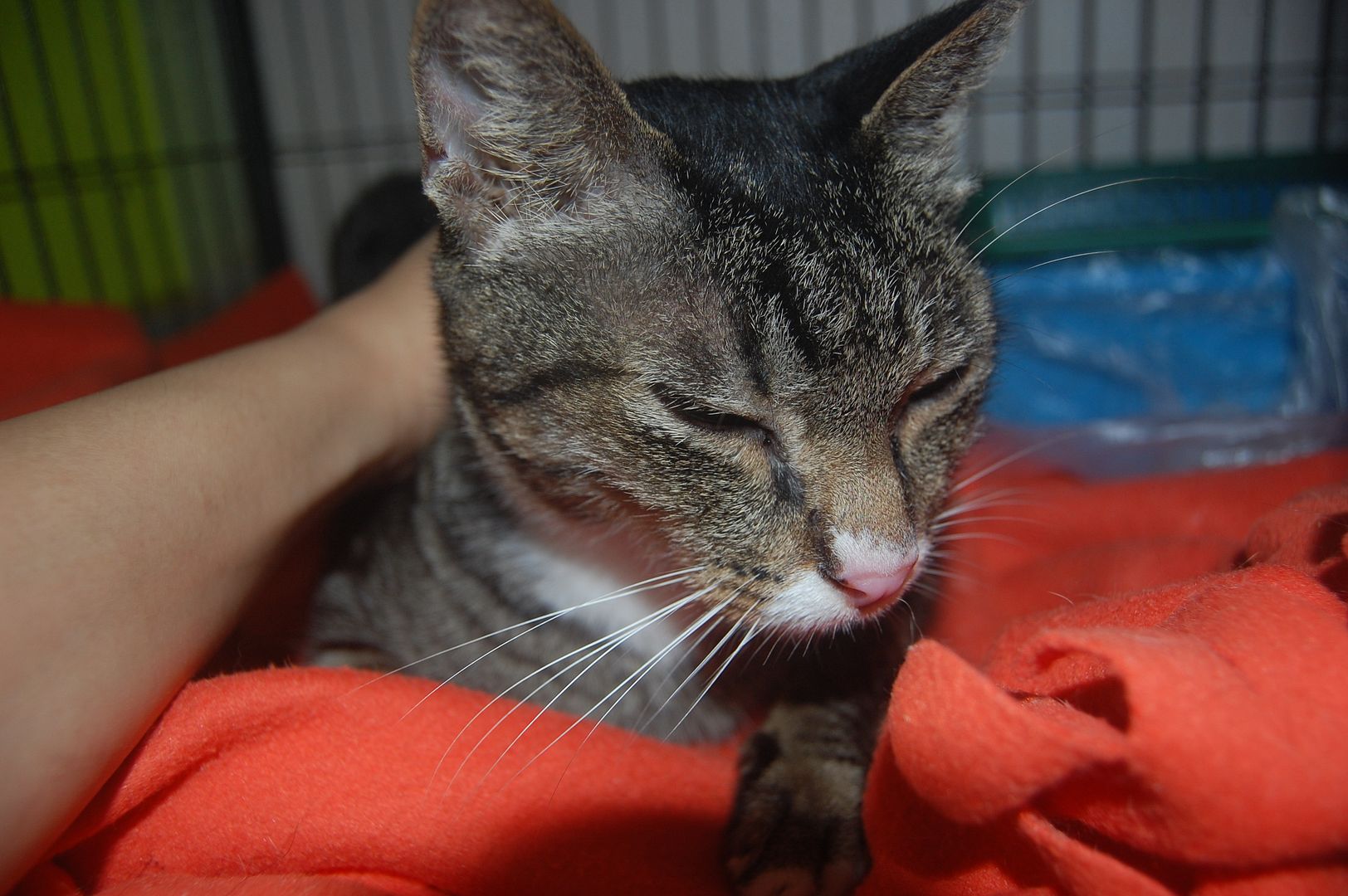 Very affectionate
She is actually a very affectionate cat, who really misses her Uncle. However, due to Uncle's condition, when she gets well, Uncle may not be able to feed her and he also wants her off the streets because where she is has a lot of construction work. Her rescuer Ed, and the Uncle, will be placing her in long-term boarding care after she recovers with us here.
Look out for her updates on our social media. We love getting cats well <3 .="" br="">3>
Donate to our cause by making a deposit to our POSB savings account 188-52652-7.