Love to run? Holding a book or poetry reading? Organising a gig with your band?
So many ideas, and you can use any of them to raise funds for us via SimplyGiving.com, a peer-to-peer fundraising platform.
How to do it? Visit our page at Simply Giving, and click "Fundraise for us" to start.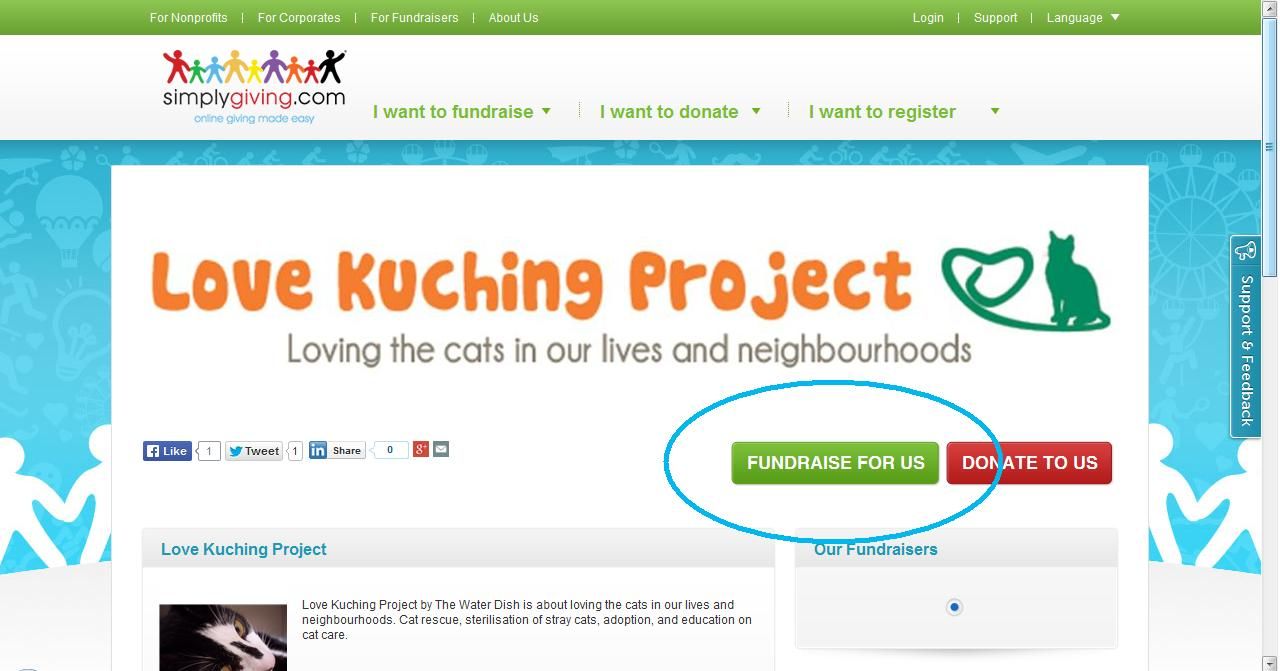 You will then be led to sign in either via Facebook or with your email address.
The Simply Giving support team is superb with answering any questions you may have as you embark on a fundraising journey for us. There is also an FAQs page for fundraisers on the website, and various tutorials you can use for help.
We hope you will find this an awesome way to give, especially if you don't have that much to give financially yourself but have lots of ideas for fundraising for us. This way, your social network can be aggregated into a pool of funds you can give to Love Kuching cats!
If you have any more questions about how to go about doing it on Simply Giving just go to their support page.
In advance, thank you for raising funds for the meows!!
Donate to our cause by making a deposit to our Love Kuching Project DBS Current Account 027-905975-3
Donate us food or litter at charity rates with free delivery via Pawfection
Follow us on Facebook, Twitter and Instagram