Zeus used to be a house cat and was abandoned in Marine Parade. Early this year in February, he started limping and now can no longer walk properly. He came to us last Thursday.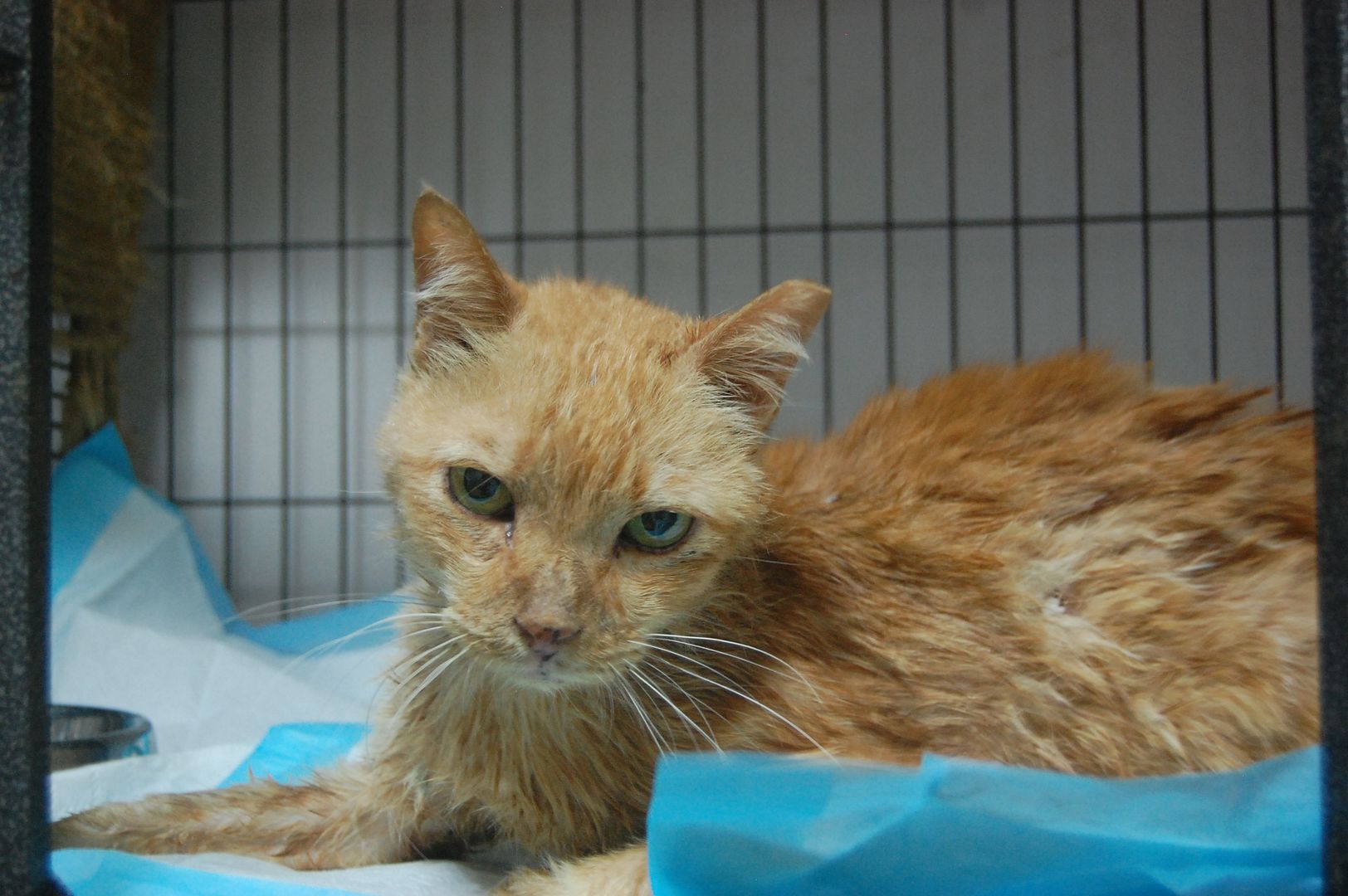 Zeus, after a shower
He needs frequent showers because he can't always access the very low litter tray we got for him and often soils himself. Because of this we use oatmeal conditioner on him each bath so his skin doesn't dry out.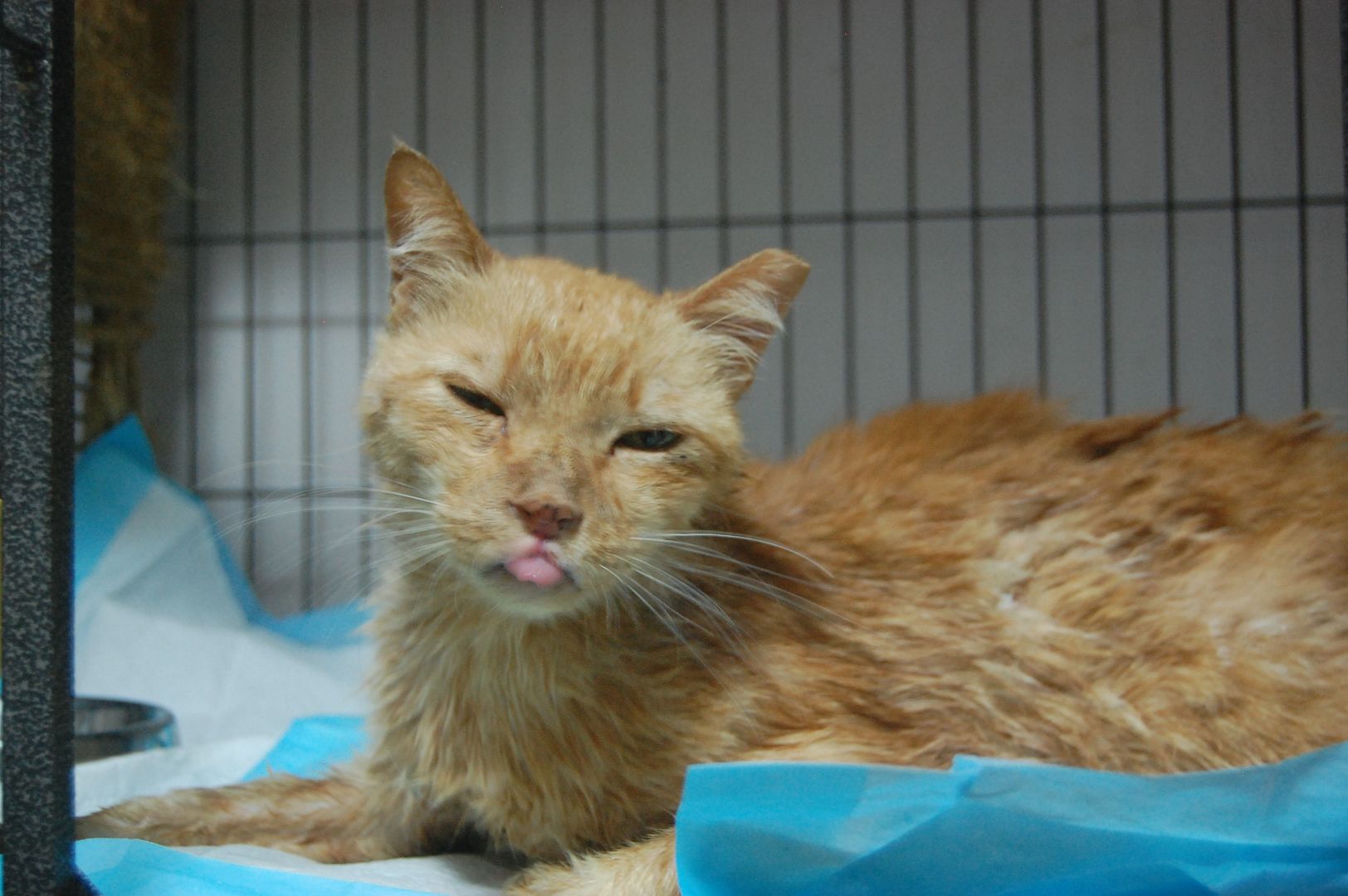 "I don't wanna pose when I am all wet!"
It is his front leg that he needs to limp on
When we approached the rescuer, she said that surgery would be costly and Zeus is an old cat. We hope to get a second opinion from our vet and will update on Zeus if his shoulder can be fixed. He hates it when he soils himself and cats' emotional welfare is very important to us as much as physical welfare is.
The vet took xrays of Zeus, and found that there were no broken bones. Also, the way he limped, knuckling on his limbs, indicated more of a nervous system issue than a fractured or broken bone injury.
No broken shoulder as initially thought
If it is thus a nervous system issue, the next step would then be veterinary acupuncture, the go-to treatment for nerve problems. We have already booked an appointment with Dr Oh the best veterinary acupuncturist in Singapore. We will update on his progress on social media.
He also has decayed teeth and gingivitis (hence he often sticks out his tongue :P) but he can still eat and it doesn't seem to affect him. If it bothers him we will manage it with steroids, and he got a steroid jab at the vet yesterday, because the xray process made him bite on his decayed tooth and bleed.
You can help Zeus through giving through the #pawcircle fund or depositing into our bank account (details below) and stating you are either giving to his Boarding needs (he is quite fussy about food, likes Wellness CORE whitefish, not cheap) or his Veterinary needs which will be spent when we bring him to the vet.
Thank you for you generosity and for following Zeus's story!
Donate to our cause by making a deposit to our Love Kuching Project DBS Current Account 027-905975-3
Donate us food or litter at charity rates with free delivery via Pawfection
Follow us on Facebook, Twitter and Instagram