One of our volunteers, Soya, went to an industrial park kopitiam in Tampines and was troubled to see a litter of kittens there that were flu' ridden. She went back over the next few days, coordinating with the staff at the kopitiam, hoping to rescue them to get them medicated and rehabilitated.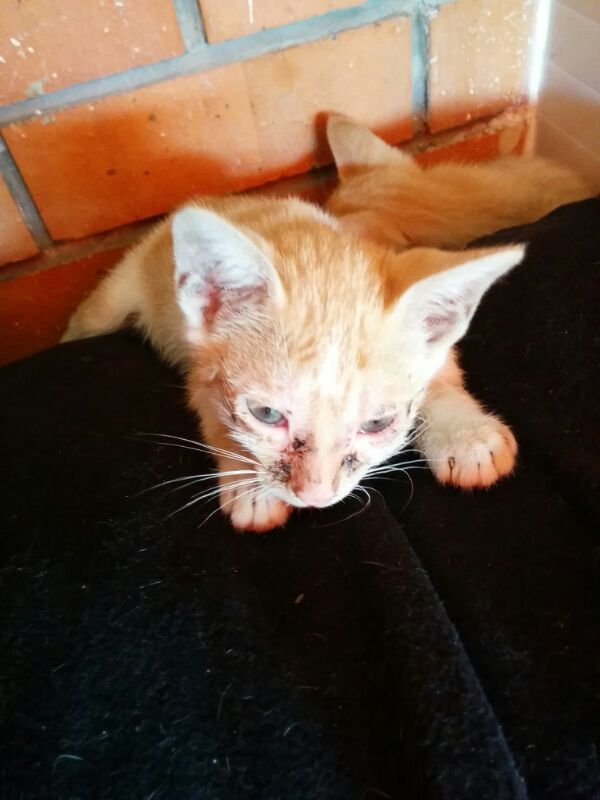 Obvious signs of flu'
It turns out they moved to the industrial park itself, to one of the workshops nearby.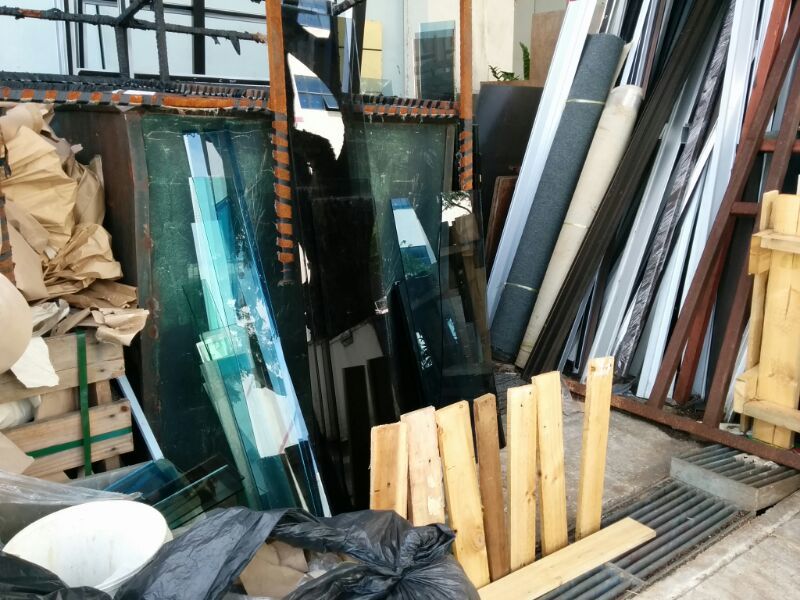 Construction workshop
Broken glass
The need for them to get rescued out of there escalated when they started hanging around broken glass and various construction debris that could crush them. Soya finally caught them and brought them over here. We treated them for their flu' immediately.
Applying eye medication
We put them on oral antibiotics and flu' supplements, placed a humidifier in their covered cat suite and they got better very fast! Unfortunately, they needed a lot of time to get socialised, especially Milo who was very fierce at first (but is now a manja pot). Also, Soya and Fanta caught a fever after they recovered from their flu', and had to be given ice packs over a couple of days, and have their temperatures monitored in case it was another viral infection.
As they got socialised, and got better, dewormed and litter trained, they were brought for their vaccinations. Now they are superb house pets waiting for new homes!
Stout
Soya
Milo
Fanta
And here are some of them up to their shenanigans. They are a hyperactive bunch, but Soya and Stout are slightly more chillout than their other two brothers.
Milo and Stout
Fanta loves to run and climb and jump
Soya, who growls when playing with toys
And oh, they are good with older cats, even our Disciplinarian Cat Scooter:
Respect your elders, little one
To adopt any of the kopitiam kittens, see right side bar under 'How to adopt' or click here.
Donate to our cause by making a deposit to our Love Kuching Project DBS Current Account 027-905975-3
Donate us food or litter at charity rates with free delivery via Pawfection
Follow us on Facebook, Twitter and Instagram