Serene from Jervois Road contacted us last week about a stray cat with what seems like a large flesh wound on her side.
Photos that were sent to us
We got a trapper to transport her over to our foster home, and brought her to our vet the next day.
Gerry's wound being cleaned at the vet
Turns out that what Gerry has is eosinophilic ulcers, a severe allergic reaction. A course of steroids and topical medication will help it to heal, and if it really doesn't, we will arrange a skin graft surgery for her.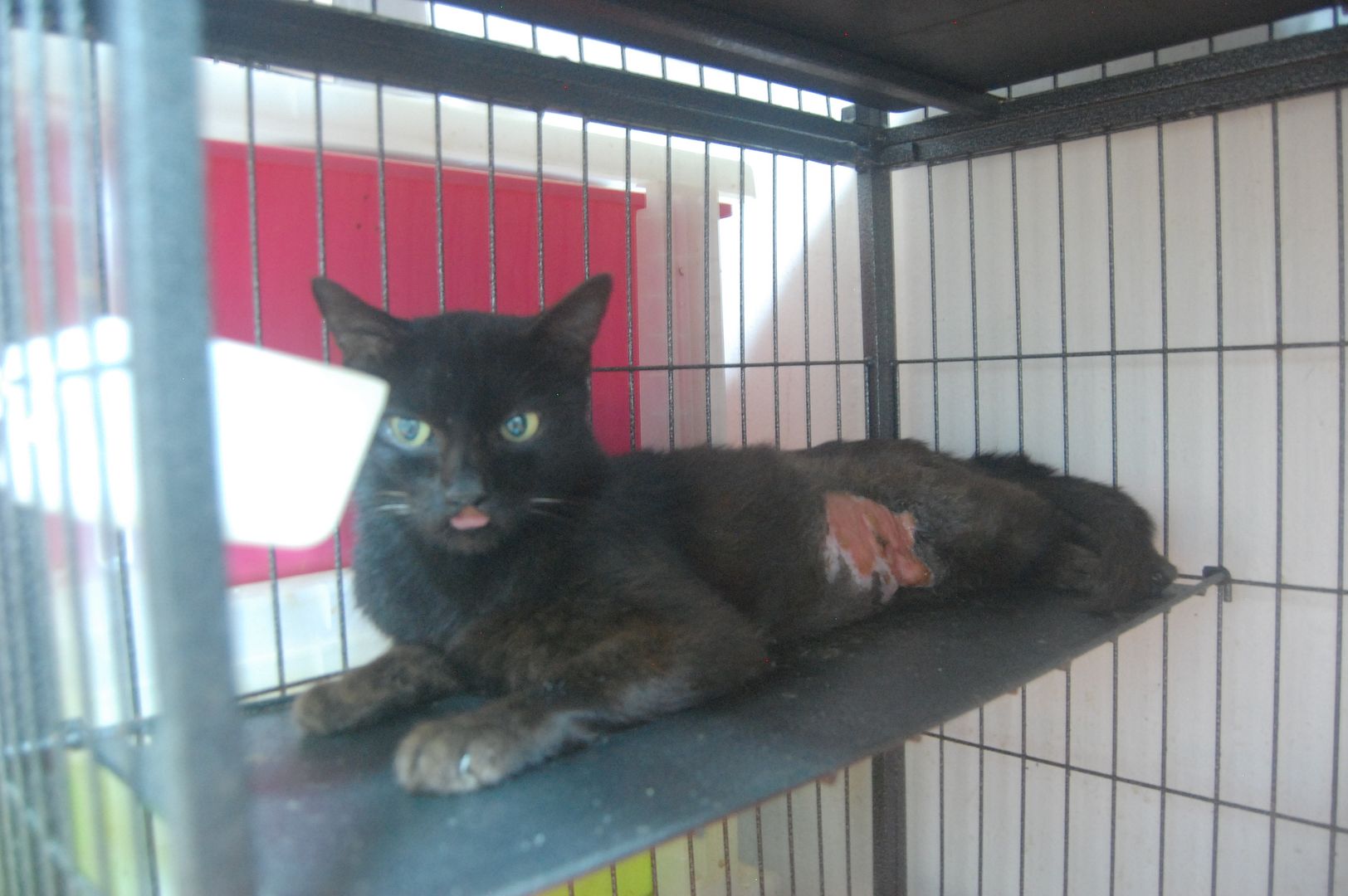 Gerry posing in her cat suite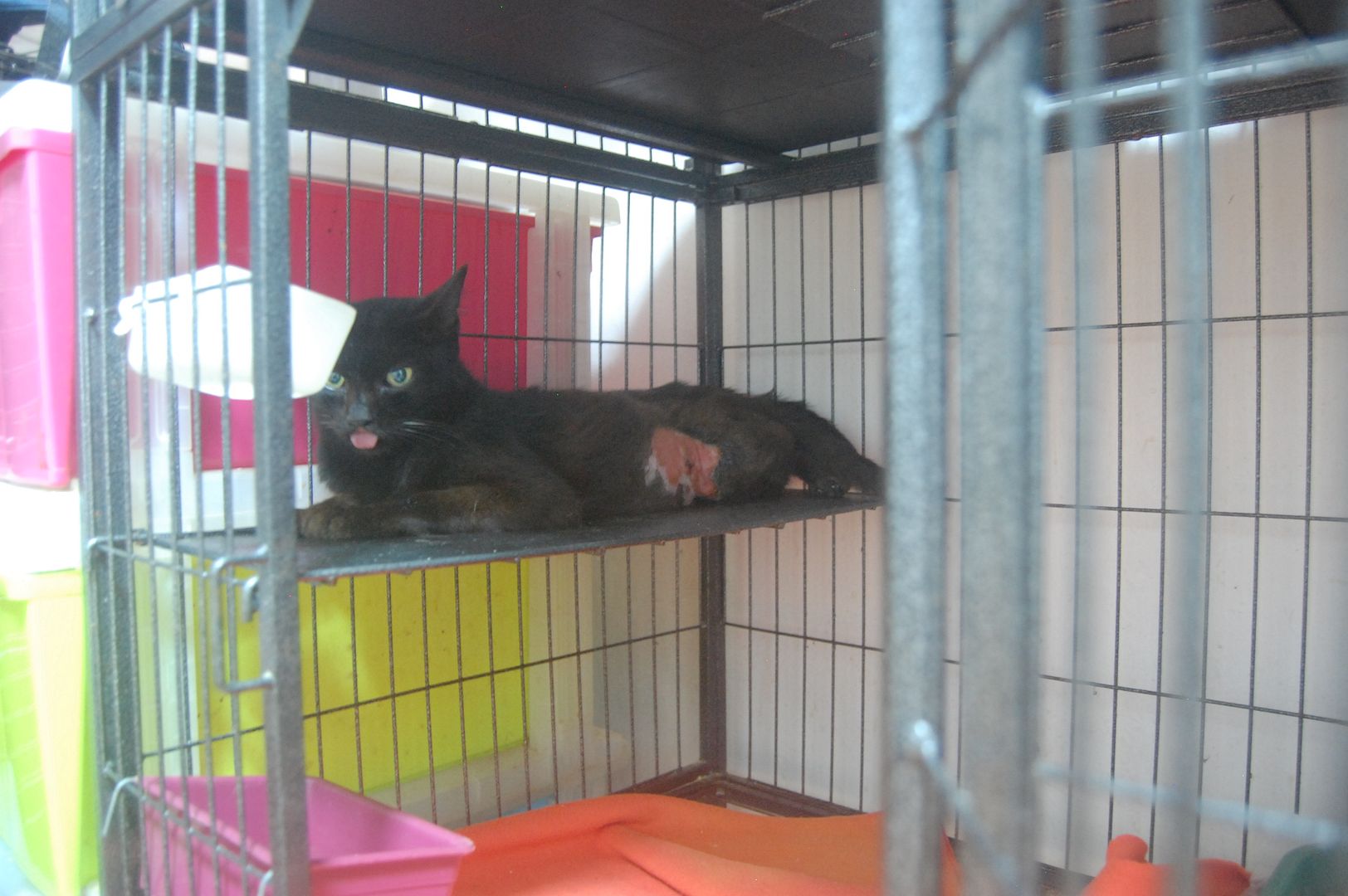 She is quite a neat cat that is used to indoors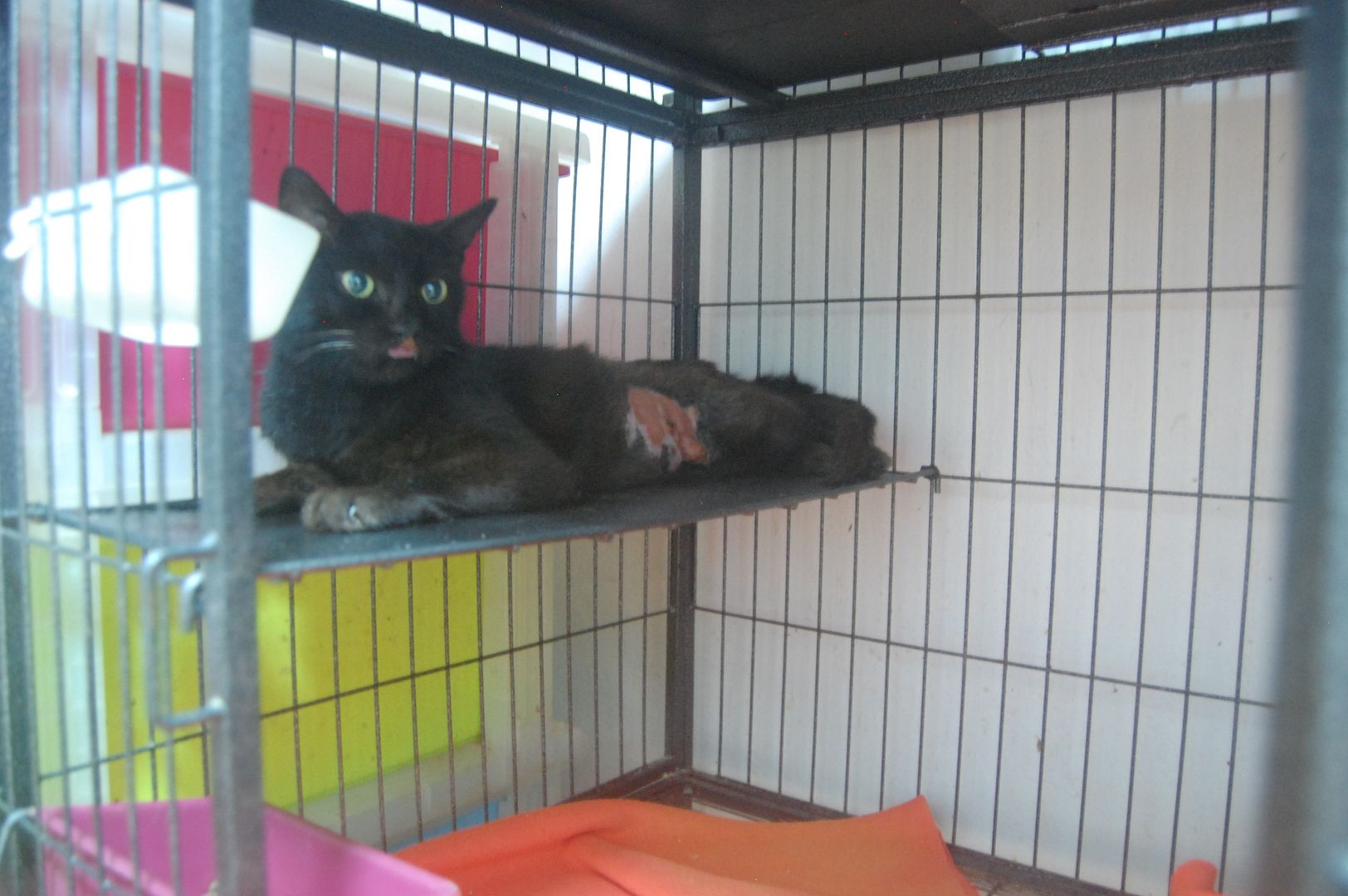 New skin tissue is already forming around her ulcer
She has been very obedient thus far, except that she doesn't like canned food with supplements, so she only eats dry food. She willingly lets us clean her ulcer on the side of her body, and apply Duoderm gel (which helps flesh wounds to close). New skin tissue is already forming around the edges of the ulcer.
She received a long-acting steroidal jab, which lasts for two weeks. After that, she will switch to oral steroids.
Gerry is very easy to foster, and because of this, we have an appeal to make.

Will you be able to help foster Gerry, if all the food, litter and medical supplies are provided?
We ask this because there are many other cases on our waiting list right now that are not easy to foster, those needing full-day care, or palliative care. And they are still waiting for a slot, but we are absolutely full.
If you can join us as a foster caregiver, do email Ami at ami@lovekuchingproject.org to sign up as a foster caregiver for us. We will give you the supplies you need, provide you advice and direction, and we just need updates from you (photos etc.) regarding her progress. Any vet fees that may be incurred will be paid for by us. You can also email Ami if you have enquiries before you decide.
Spread the word to those you think can volunteer as Gerry's foster caregiver. We need the help, and other much sicker kitties need the spaces we can clear out.
Donate to our cause by making a deposit to our Love Kuching Project DBS Current Account 027-905975-3 or via Credit Card
Donate us food or litter at charity rates with free delivery via Pawfection
Follow us on Facebook, Twitter and Instagram