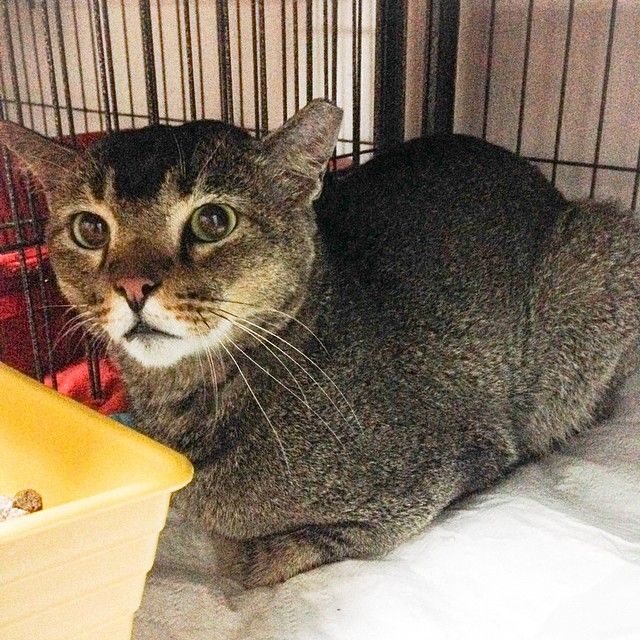 | Naughty when he first arrived at Love Kuching |
Naughty is a cat diagnosed with megacolon, which causes chronic constipation. His rescuer, whose mother is his stray cat caregiver, noticed him straining to poop and brought him to the vet. Thereafter, he had to return a number of times to do faecal evacuation, a costly procedure where he has to be sedated for poop to be manually removed from his system. He needed daily medication and a special diet, but it did not help much. He was also found to be FIV positive.
He arrived at our foster home on 29 August, and we started to research into his condition, and brought him to the vet the following Monday. After discussing with the vet based on our research, we decided that he needed more than what he was previously given as clinical treatment: he was only given Lactulose and bulk-forming fibre supplements. We put him on Cisapride, and that day itself checked him in for faecal evacuation because he was constipated yet again.
Main medications for megacolon treatment
We also discussed surgery, as it would be the best treatment for him eventually, so that he would not have to be on lifetime medication, and perpetually go in for faecal evacuation. Because he is not showing any signs yet of his FIV, outlook on healing from surgery is good, and if necessary, we can give him FIV medications post surgery to help him heal better.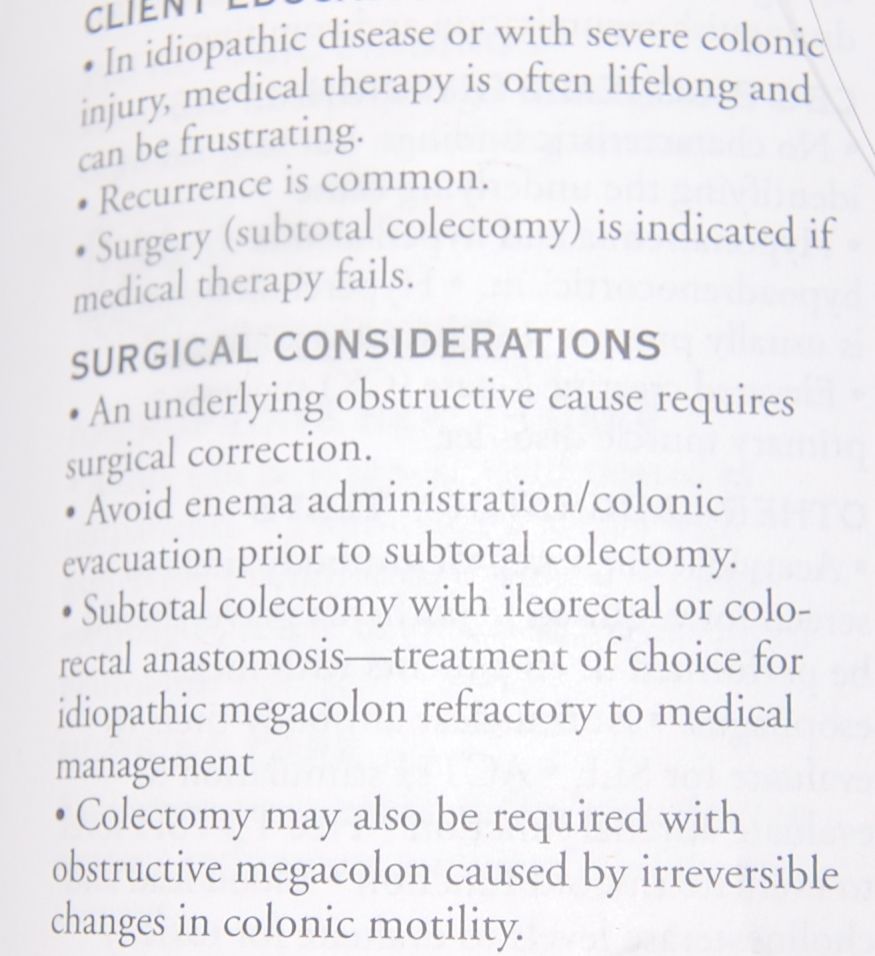 Partial removal of his colon is best route
We have booked for him a surgery date and in the meantime, his treatment is not easy. Firstly because his condition is really severe. Secondly, he doesn't take well to all the treatments. He eats his medicine and supplements in food, but is not easy to administer enemas to because he is a strong cat that becomes very aggressive when he is unhappy.
We have also done a few other things: changed his diet to wet food, as that will help form bulk for gut motility. Also, we will be adding pumpkin to his food as that will ease constipation, and procure Metamucil for him as well (something like Fibrogel). We have ordered the special veterinary canned diet for gastro-intestinal problems and depending on cost, Naughty's preference and which works better, we will decide on the canned food option for him. He is currently on Wellness CORE fish as he does not like Addiction Brushtail, our economic choice of canned food. His supplements are mainly slippery elm bark, probiotics, and olive oil. We have also started (with much effort) administering enemas to him to soften his stool even further. The fewer times he has to go to the vet for faecal evacuation before his surgery, the better.
Dietary requirements of cats with megacolon
Our Veterinary Fund is currently at -$339.88 as of end of day 31 Aug 2014. We will need more funds to sustain our care for Naughty in the meantime before his surgery, and his surgery itself will also be costly. If you can give, please help by depositing to our DBS corporate account 027-905975-3 and email us to indicate you have given to the Veterinary Fund.
We will update more on Naughty on our social media platforms, fb.com/luvkuching and @luvkuching on Twitter and Instagram. Follow us there to get involved in Naughty's road to recovery.
Donate to our cause by making a deposit to our Love Kuching Project DBS Current Account 027-905975-3 or via Credit Card
Donate us food or litter at charity rates with free delivery via Pawfection
Follow us on Facebook, Twitter and Instagram