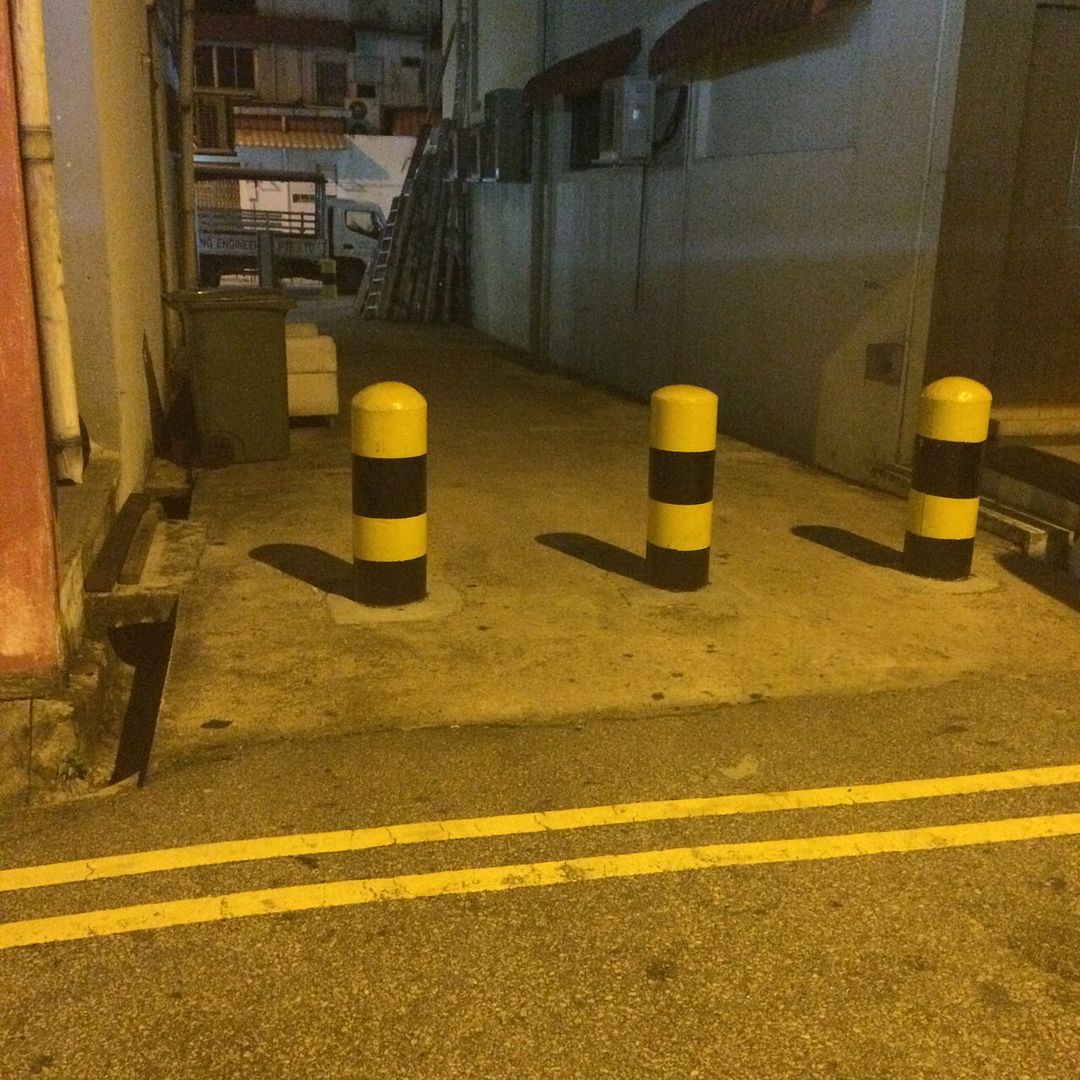 | Behind a coffeeshop |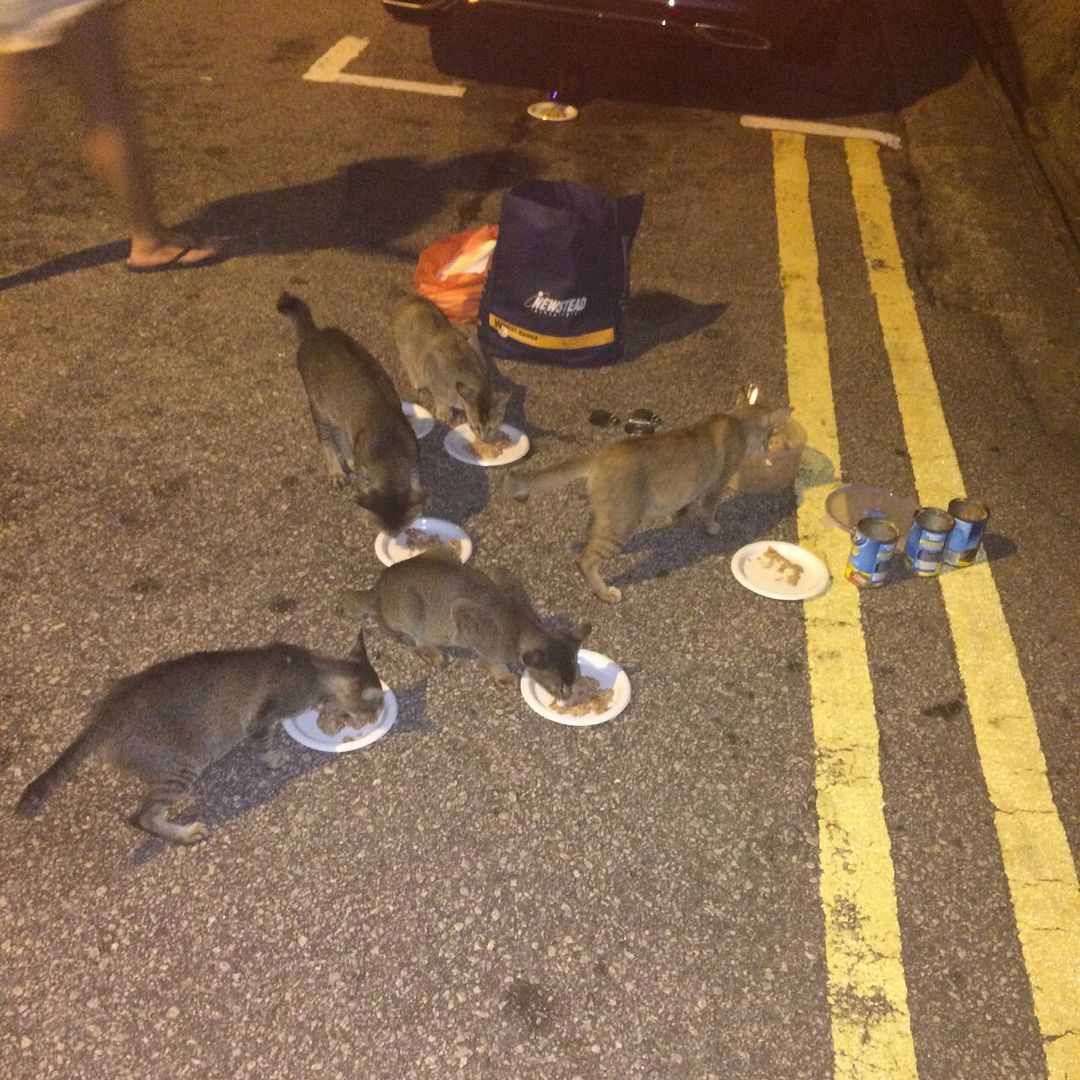 Colony of unsterilised cats
About 12 cats have been residing at this location near Bendemeer, behind a back alley of a corner coffeeshop open at night. There are feeders, but they cannot raise enough money on their own to sterilise the entire colony of cats, and have enough only to feed them nightly. We did a reconnaissance of the area one late night with the feeder to do a cat count and scope the area. We will be going down to trap the cats here over two trips to get the entire colony sterilised and thus keep their population from burgeoning and causing complaints.
Our first trapping will take place this Wednesday night, 1 October.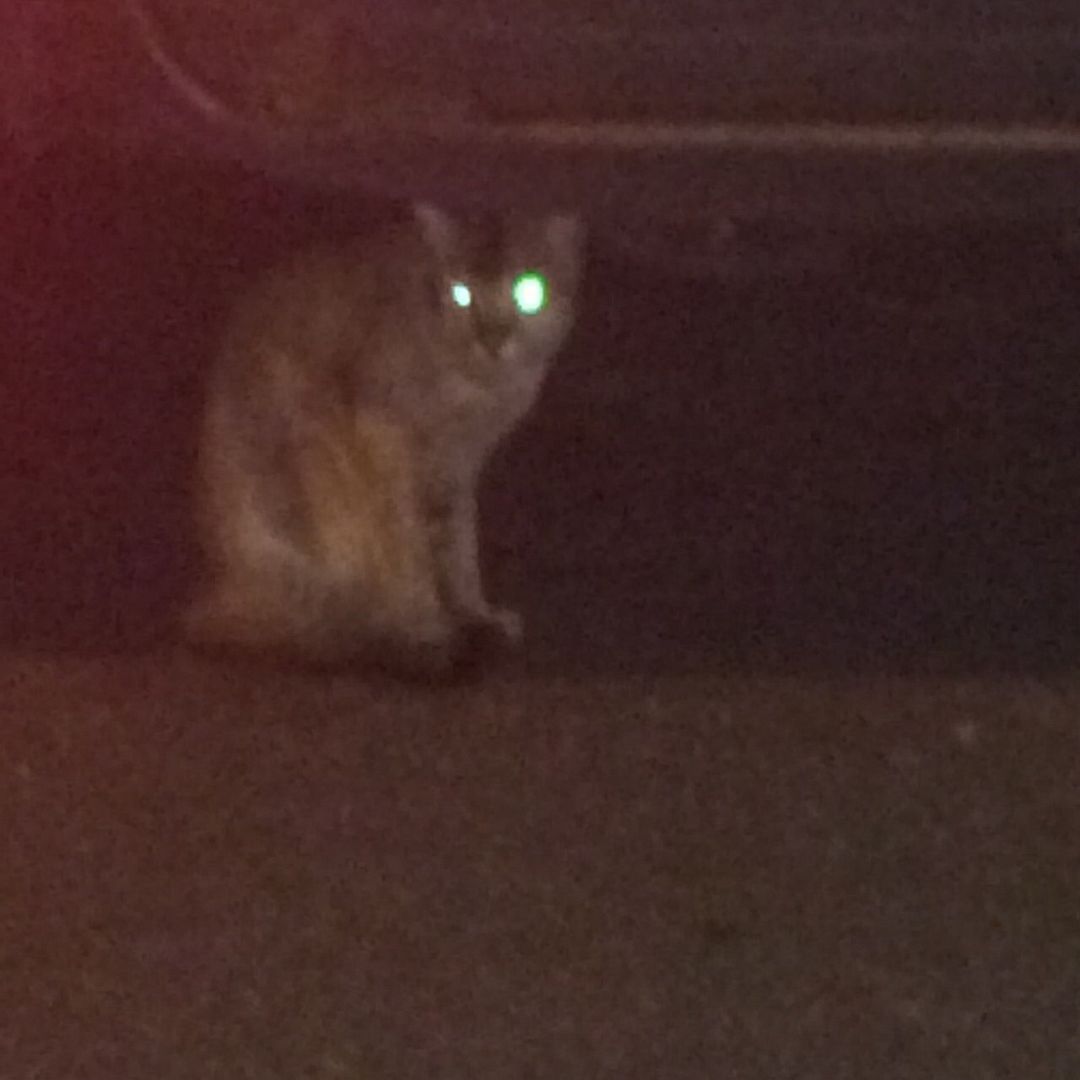 Tabby under a car
Skittish black cat coming out to eat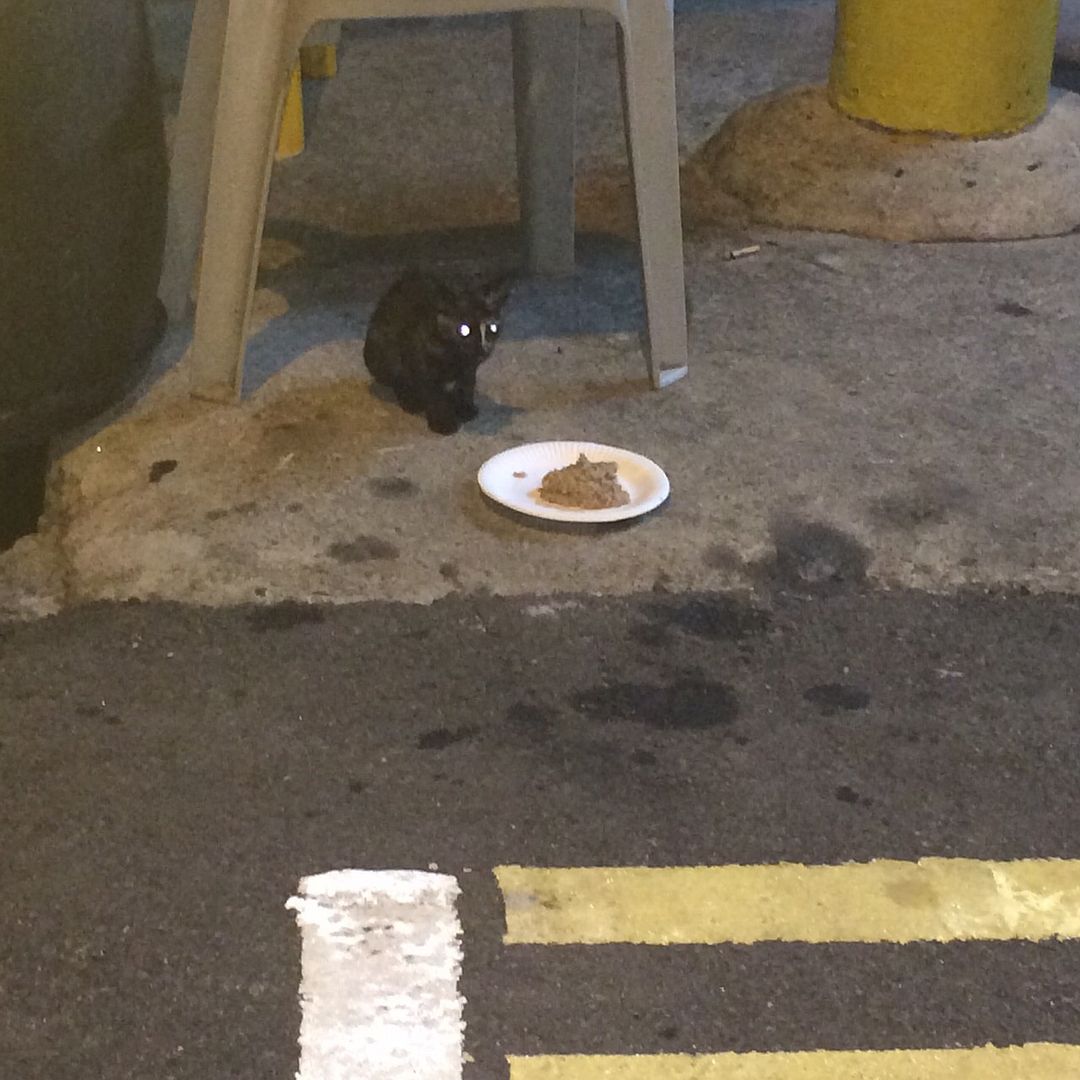 Another black one
A handsome tabbe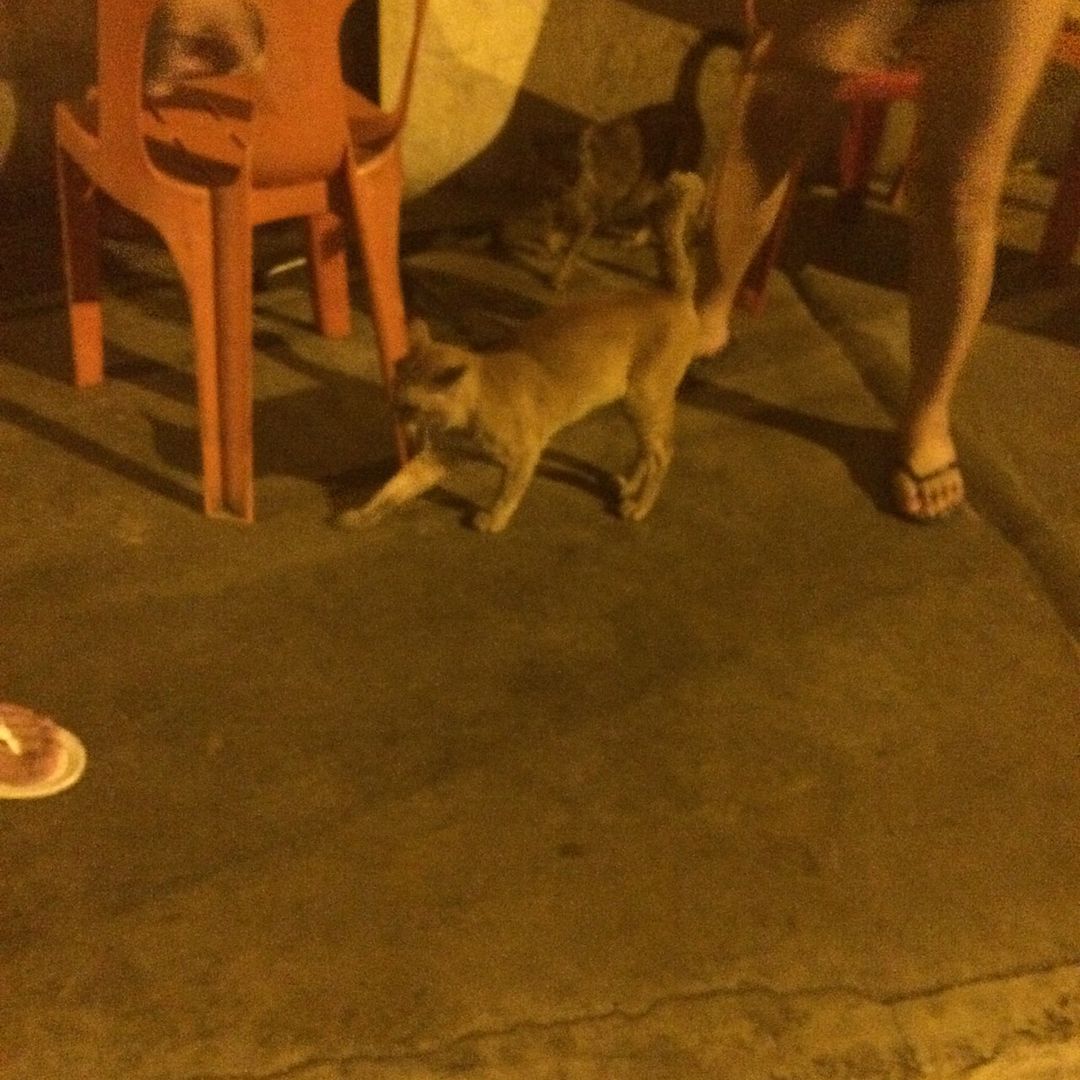 One of the friendlier cats
Why we need your help for this project:
We have 20 free sterilisation slots per month for stray cats that have been given to us by Cat Welfare Society – however – these are for residential stray cats, meaning they have to be microchipped with an HDB block number, a caregiver name and IC number. This Bendemeer back alley cat colony does not fall under this scheme, known as SCSP. Read more about the various sterilisation schemes from Cat Welfare Society, here.
To sterilise a male stray cat, it costs about $35, and a female varies from $45-65. This is excluding trapping and transport fees we have to pay our vendor, as well as the pre- and post-op boarding the cats need. If you can give to help offset our cost of this TNR project, we will be most grateful. You make a gift by depositing to our DBS current account 027-905975-3 and thereafter email us to indicate that you have given to the Sterilisation Fund.
If you cannot give, do share this project with your social circle so we can get as much help as needed to get these cats snipped, healthier and happier!
Donate to our cause by making a deposit to our Love Kuching Project DBS Current Account 027-905975-3 or via Credit Card
Donate us food or litter at charity rates with free delivery via Pawfection
Follow us on Facebook, Twitter and Instagram