In August, we launched our Foster Network, and made an open call for folks like you to join us as volunteer foster caregivers. We asked for people to join us to be on standby to take in sick or injured stray cats, so we could move beyond the 5 cat suites we have dedicated for such cases. This also means we can boost the take-up rate on our Emergency Response Fund, which can only be activated if there is a foster caregiver on standby to receive the cat after it goes to the vet.
Sick and injured stray cats have varying needs in their care of course, some are more complicated requiring difficult medical care such as injections, some require simple care that is merely oral medication or topical medication. We only match difficult cases to volunteer foster caregivers with the experience and availability to handle them, and easy ones to those with limited experience or time.
Lee Ying, our first foster caregiver, having had no experience with cats at all, took on Gerry for whom we have been appealing for help in fostering because she is a very simple case to handle. By getting Gerry to a foster caregiver, her slot in our foster space can be freed up for more serious cases that require specialty critical and intensive care. This also lowers the load the volunteers have to medicate at the foster home. Lee Ying really made a difference when she stepped forward.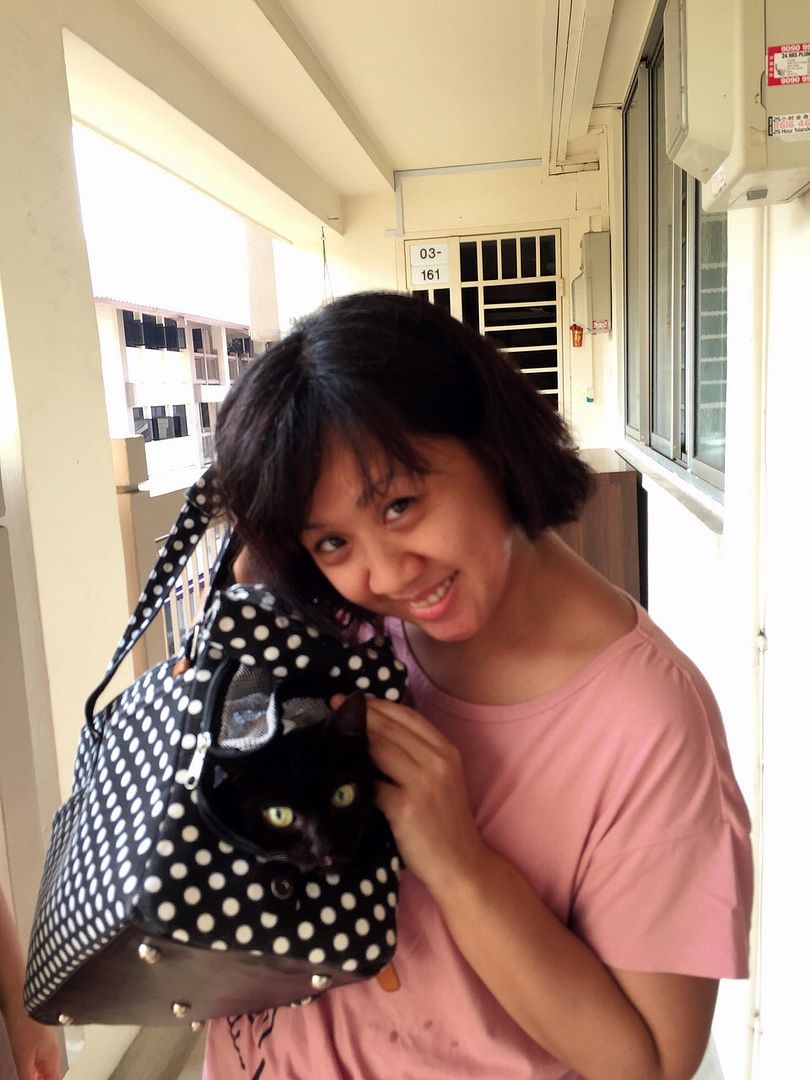 Lee Ying with Gerry
Gerry has been doing well in her new foster home! Not only is she receiving more attention because of the human:cat ratio, her current foster home has more cat amenities and space for her to roam instead of being in a cage most of the time!
Gerry's corner in her new room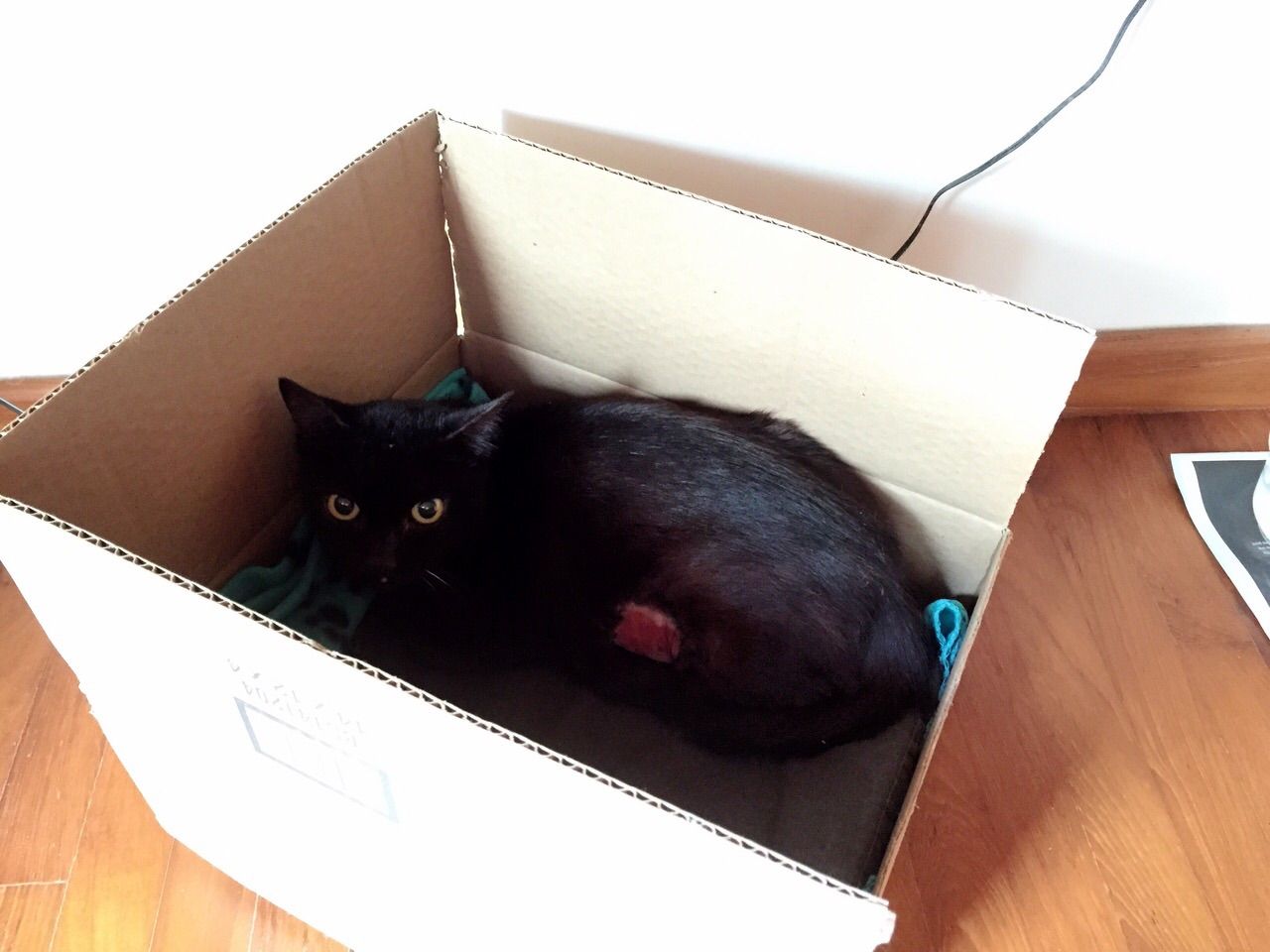 Gerry in box with cushion from her LKP cat suite
Scratching post Lee Ying got for her
We passed Lee Ying medication, food and litter, which is what foster caregivers in our Foster Network will receive. For Gerry we administered a steroid jab before she went to Lee Ying's home, and also oral steroids for when the jab wears off. She also needs topical cleaning of the wound with saline, and Duoderm gel to help her wound heal. Our FosNet Volunteer, Ami, gets updates from Lee Ying about how Gerry is doing so we can help if she needs any more supplies, or if any problems arise so we can check with our vet.
Want to join our Foster Network? What difference will you make?
Be on standby for cases that come in when we have no space.
Help foster easier cases so we can save space for those who require more intensive care. This way we can save more cats together.
Give more one-on-one attention to foster cats that they can never receive with the human:cat ratio we have at our foster home
What will you be given to help you become a foster caregiver?
Food and litter
Litter box and bowls if you do not have any
Cage, if you do not have a spare room
Medications and pharmaceutical supplies
Supplements that the cat needs
Briefing and demonstration on how to care for the cat medically before you start
Support from us via our FosNet Volunteer, Ami, for any questions you may have
Want to ask more questions about our Foster Network? Ami is reachable at ami@lovekuchingproject.org. Tell all your friends, especially those who either want to have some prior short term experience before adopting a cat for life, or those who have already had cats for life and wish to help our strays on a short term commitment. Those with experience fostering kittens too, because adult strays who are sick or injured are not too dissimilar in their requirements of care. Remember, we only match you to cases we can handle. Share and RT away!
Donate to our cause by making a deposit to our Love Kuching Project DBS Current Account 027-905975-3 or via Credit Card
Donate us food or litter at charity rates with free delivery via Pawfection
Follow us on Facebook, Twitter and Instagram