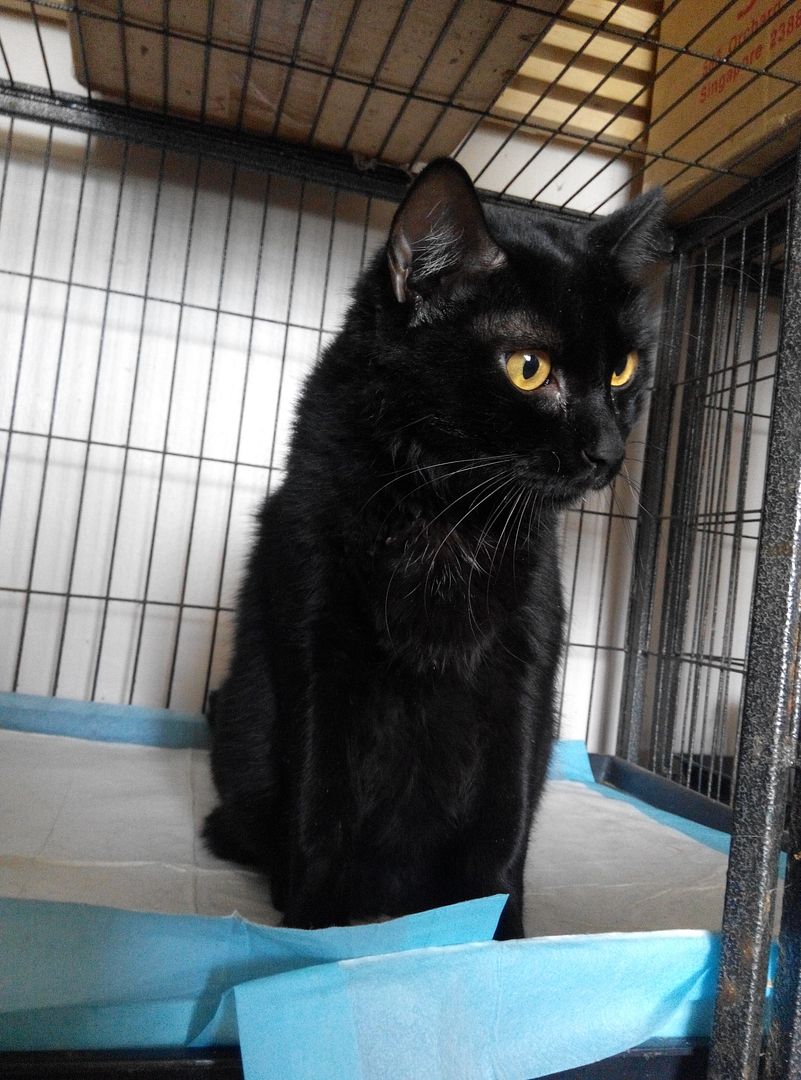 Julie, a gorgeous black kitty
Julie was found in Jurong West by the caregiver of the stray kitties there. Likely abandoned, because she looked well taken care of, but she seemed to have problems walking.
Julie walks in a circle and has a tilted neck.
Her caregiver brought her to the vet for check up. After she came over to our foster home, we realised immediately that it was a nerve disorder, and that meant we needed to get her TCM and acupuncture treatment as nerve disorders cannot be cured by pharmaceuticals.
Dr Oh our TCM vet saw her xrays and found out she has additional bone spurs alone her spine. This creates pressure and pain on her spinal cord and thus affects her ability to walk properly. She is also incontinent and has constipation, which are related.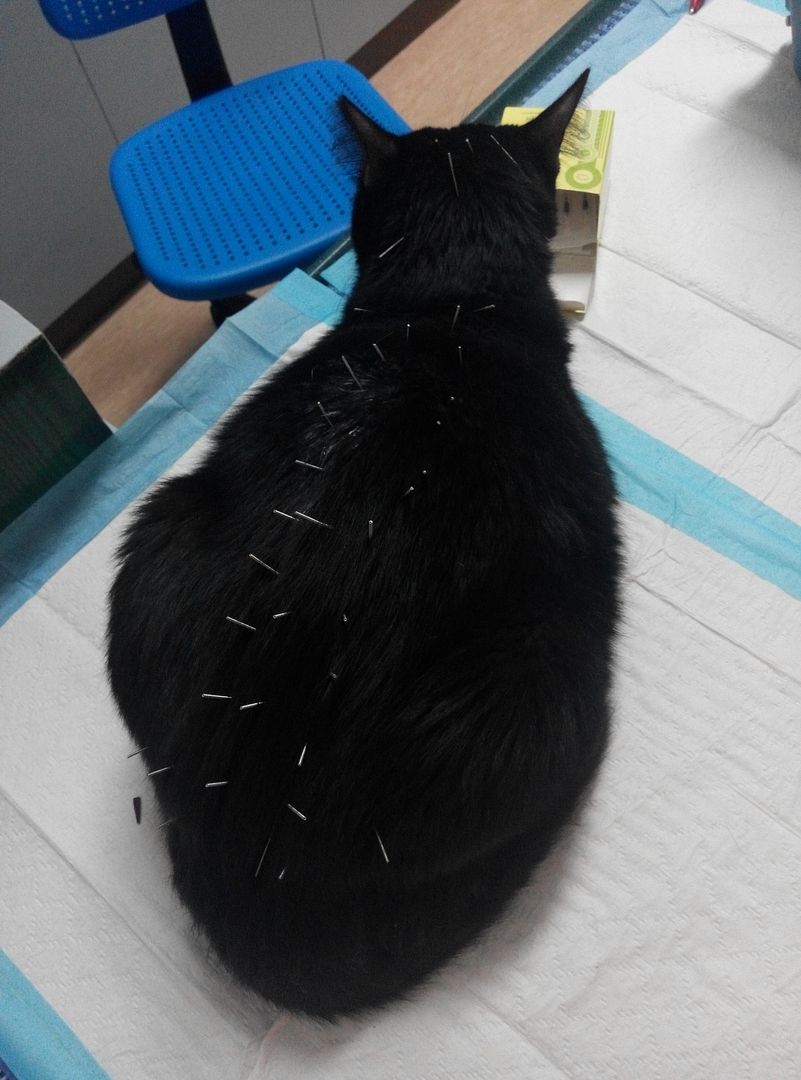 Acupuncture needles along her spine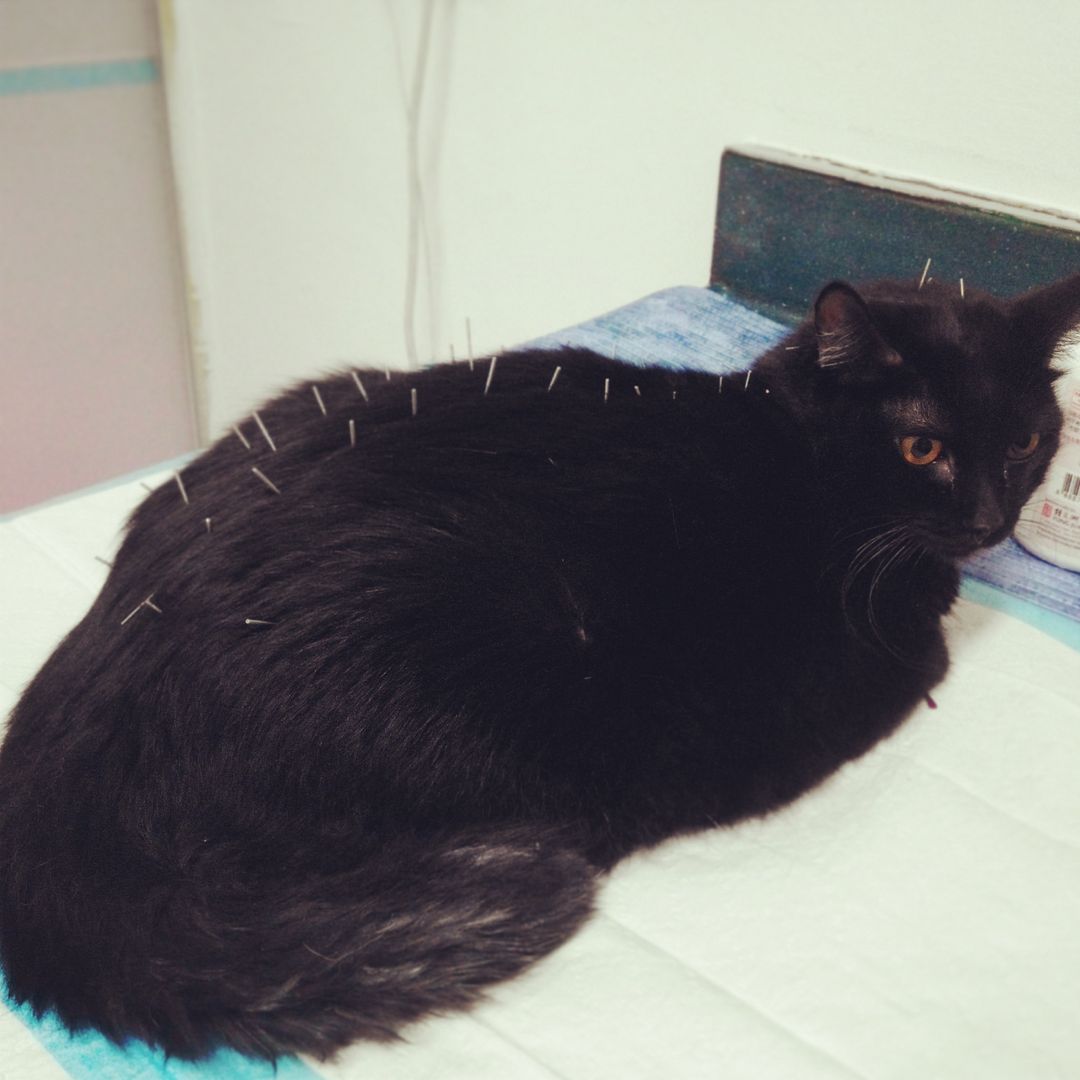 Sits still throughout the session, great kitty patient!
After her first acupuncture session, we immediately saw improvement. She walked with more ease, and instead of in tight circles with a stiff neck, her movement was smoother.
At the foster home we also do Kitty Raindrop Technique aromatherapy massage for her along her spine with vet recommended essential oils for nerve disorders.
Will update her progress on our social media platforms, follow her story with us there!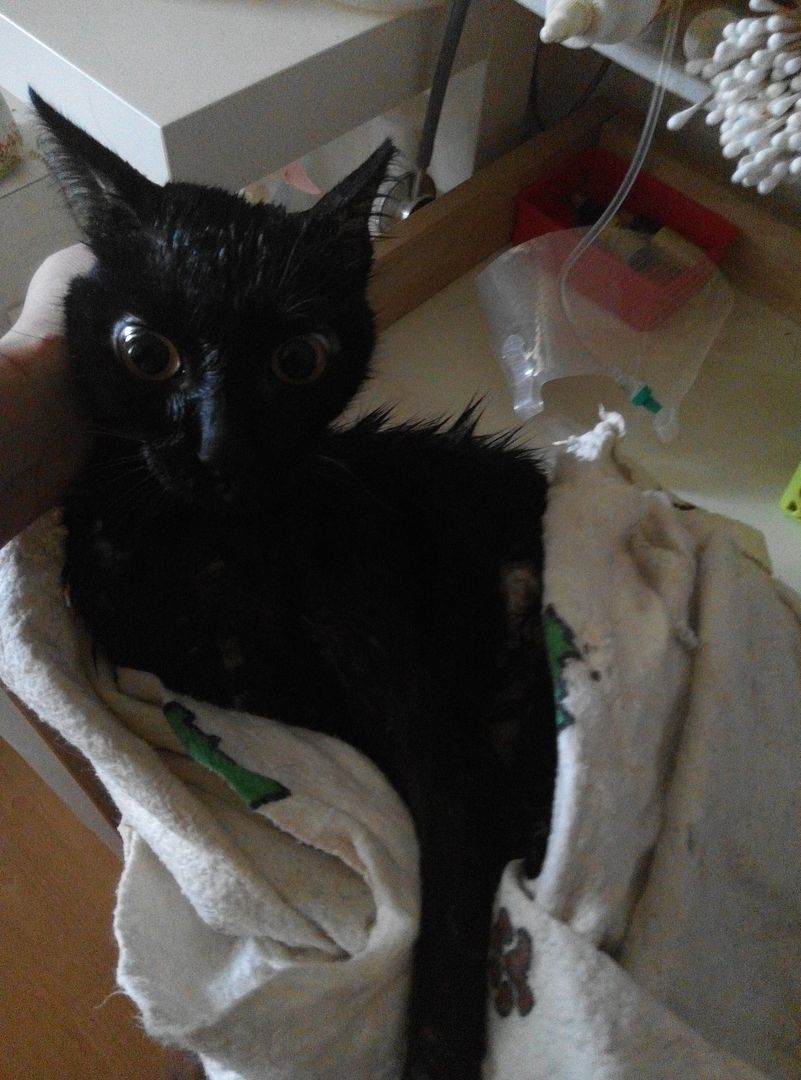 Julie after a bath
Donate to our cause by making a deposit to our Love Kuching Project DBS Current Account 027-905975-3 or via Credit Card
Donate us food or litter at charity rates with free delivery via Pawfection