This is Molly, who was found wheezing and open-mouth breathing one day by her rescuers, and was brought to the vet. There, they discovered she also had a liver disease – her ALT was elevated – and her lungs were found to have fluid as well.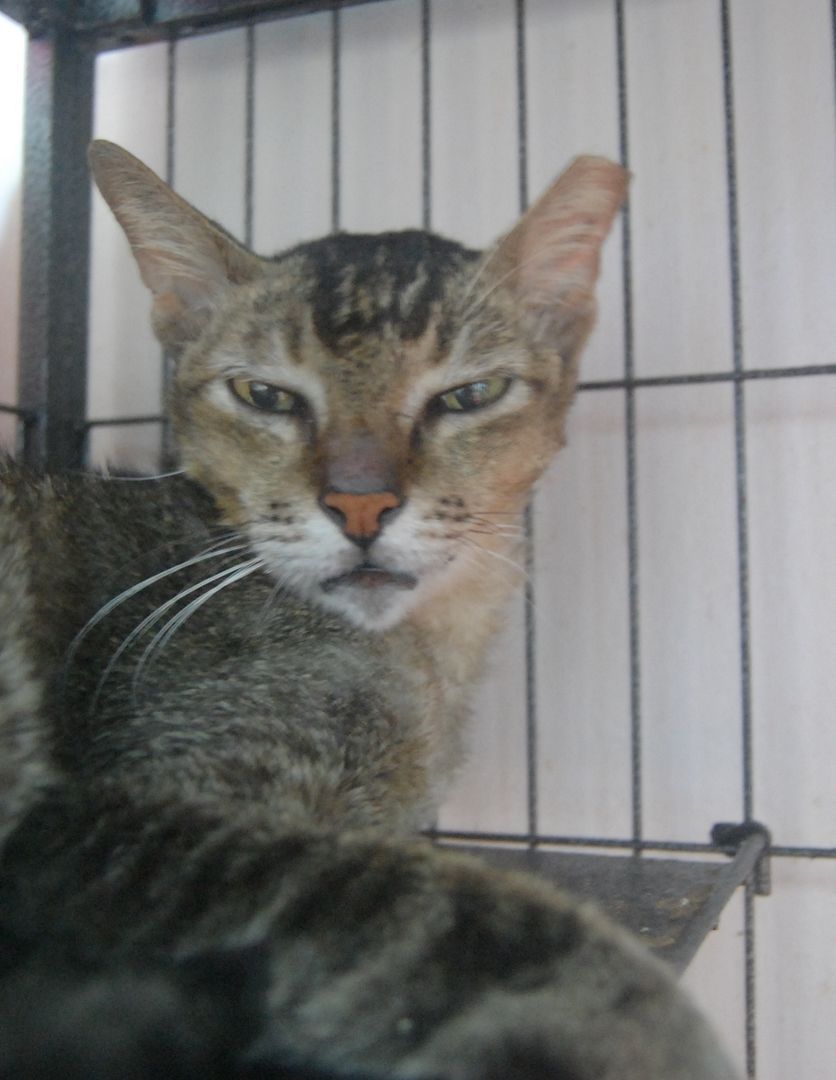 Molly
Her liver either has an inflammation or an infection, and she is now on a variety of supplements to help her liver heal, including milk thistle, and nutraceuticals of SAM-e and NAC at vet-prescribed doses.
Because her lungs had fluid at her previous vet where she stayed for two days, we have to observe if it occurs again. If it does, it may indicate a heart failure that affects the liver and causes fluid accumulation in the lungs. So far since she arrived 27 October, she hasn't displayed any symptom of fluids in lungs. Her asthma is likely a separate issue, and is now being controlled well by her medication which is a form of steroids.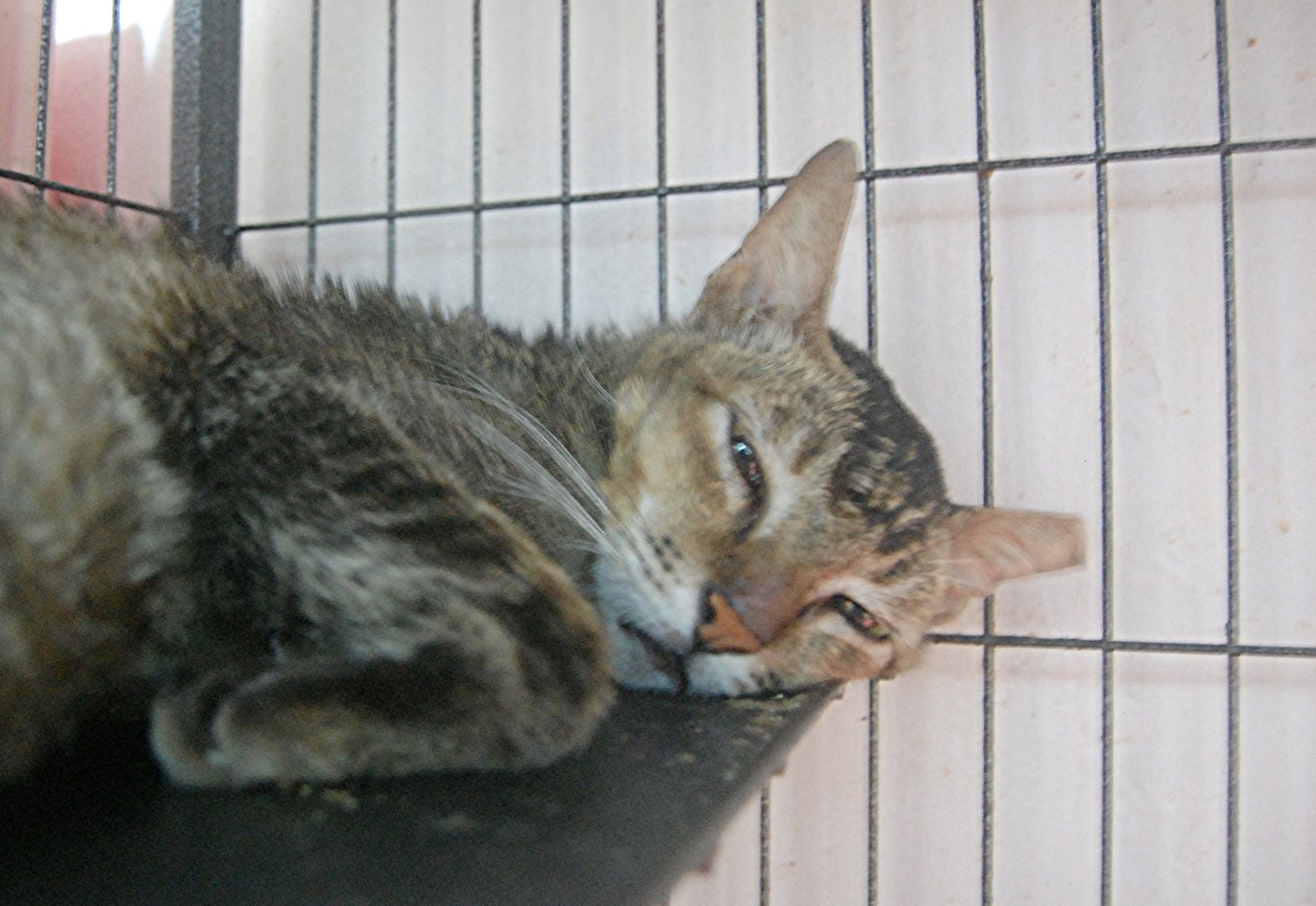 Molly's default position when she lies down
Unfortunately, while Molly's liver needs time to heal, she suffers pain from it and needs a painkiller injection every day. Her liver damage means she does not respond well to aromatherapy even when the essential oils are on her peepads/blanket. She is also quite easily upset due to the pain and does not do well when stressed. Thankfully she is not aggressive and it just takes a little bit more skill in cat-handling to administer her daily jabs.
We will update more on Molly on our social media platforms (see below for the links to follow us on them!) and share her progress with everyone. We hope she visibily improves soon.
Donate to our cause by making a deposit to our Love Kuching Project DBS Current Account 027-905975-3 or via Credit Card
Donate us food or litter at charity rates with free delivery via Pawfection
Follow us on Facebook, Twitter and Instagram