On 16 January we received a case about a stray kitten trapped between doors of Bishan's Junction 8. Her rescuer Joh Ju with the help of some passersby got the kitten out. She then brought the kitten to us, because releasing it without knowing where it came from originally, or if it was abandoned, was not the best course of action.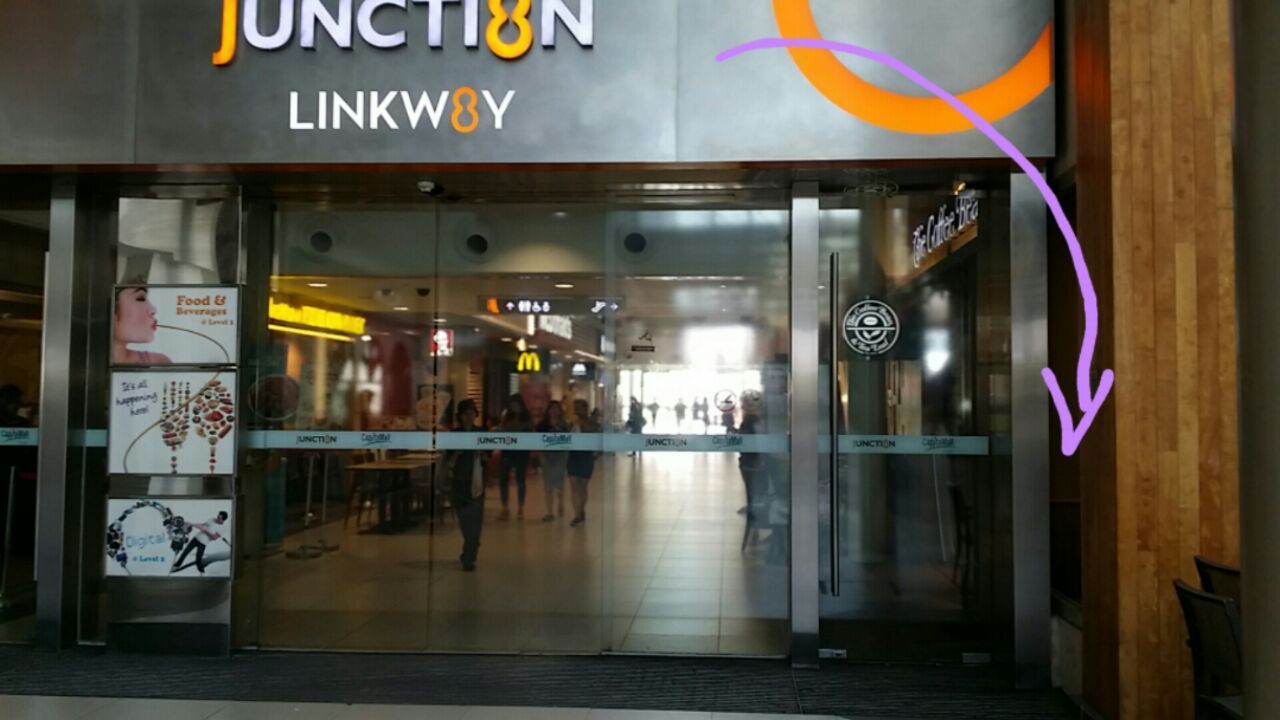 Found next to Coffee Bean
Trapped in a corner, scared
Juno arrived very scared and hissed at people all the time. She needed a lot of socialisation before she could become adoptable. It took a lot of effort, especially because the ideal window of socialisation – between the ages 3 and 7 weeks – had passed; Juno was about 2 mths old when she arrived.
Now she is totally cuddly and no longer hissing! Thanks to the help of all the Foster Care and play/clean volunteers she got used to human affection. She is still very reserved though, and will likely remain an intraverted cat. She prefers cuddles to play and is not hyperactive like some of our other foster kitties!
Juno, a shy quiet girl
Unfortunately by the time she was socialised just enough she came down with cat flu' and had to be rehabilitated. With a course of antibiotics and topical eye and nose medications, she recovered quite fast, especially since she had already received her first booster jab by the time she came down with the flu'.
Now she is totally all right and is awaiting a forever home! She has been dewormed, Revolution-ed, vet checked, litter trained and able to eat and drink on her own, both dry and wet food. She doesn't like the dog but is okay with other kitties.
Juno now, 3+ months old
If you would like to adopt Juno, click here or see right side bar under 'How to adopt'
Donate to our cause by making a deposit to our Love Kuching Project DBS Current Account 027-905975-3 or via Credit Card
Donate us food or litter at charity rates with free delivery via Pawfection