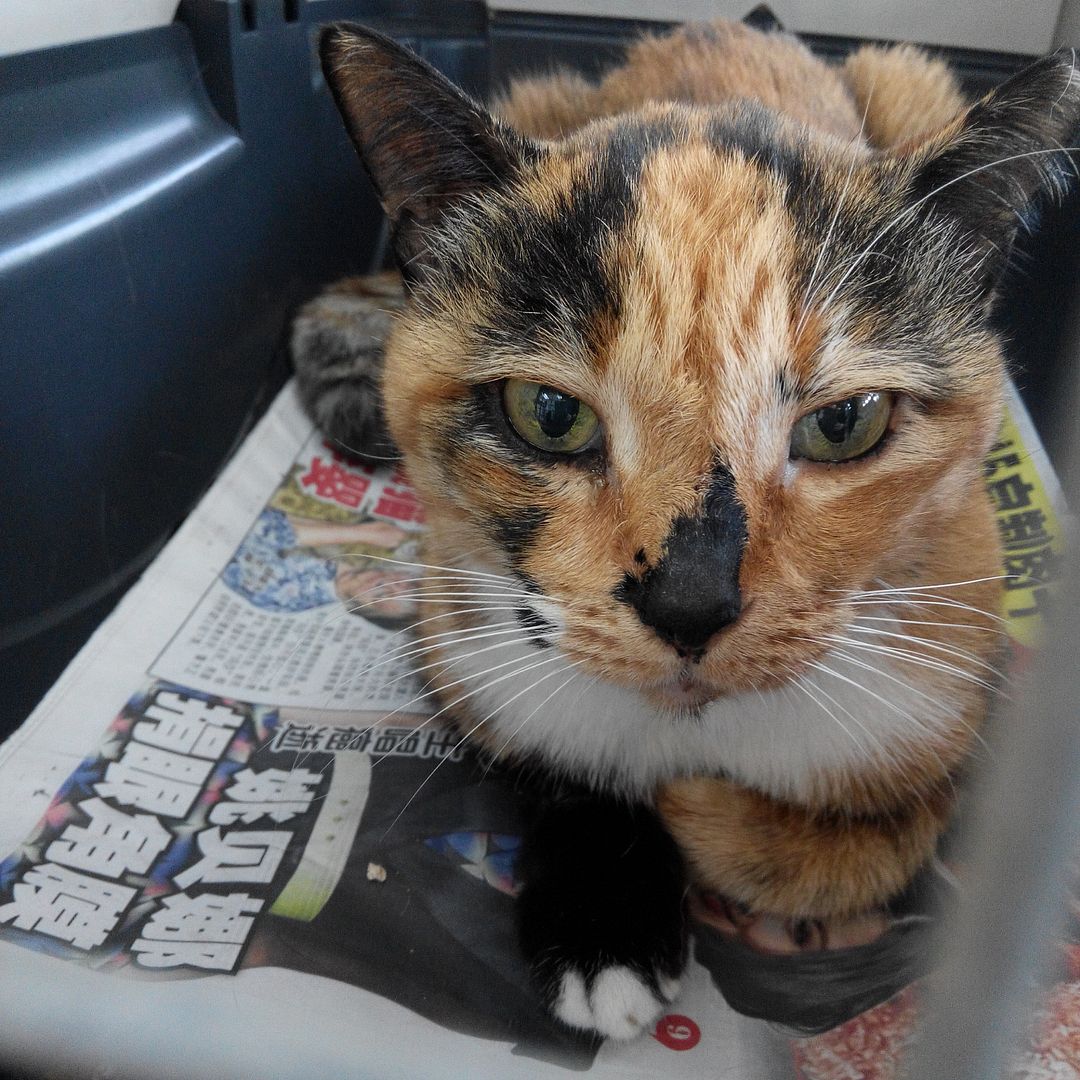 Maple, stray cat found with UTI and kidney failure
Maple was found by Ed, who noticed a new cat at the coffeeshop in Mandai Road that he didn't recognise. She didn't look well or able to adjust in her surroundings, so Ed brought her home to foster and get her veterinary treatment. Unfortunately, she peed a lot of blood, and he was extremely worried he would not be able to afford her treatment due to the severity of her illness. Thus he turned to our ER Fund for help.
We got Maple to the vet, and got her antibiotics for treatment of her urinary disease. However, a kidney test showed her to be in late stage kidney failure. An x-ray also showed atrophy of her kidneys. It was an immediate hospitalisation case for her.
Maple at the vet
After she got discharged from the vet, she needed subcutaneous fluids daily and medication to keep her comfortable. We gave Ed the supplies he needed for the subcut fluids and taught him how to administer it. We also got Maple some Azodyl medication.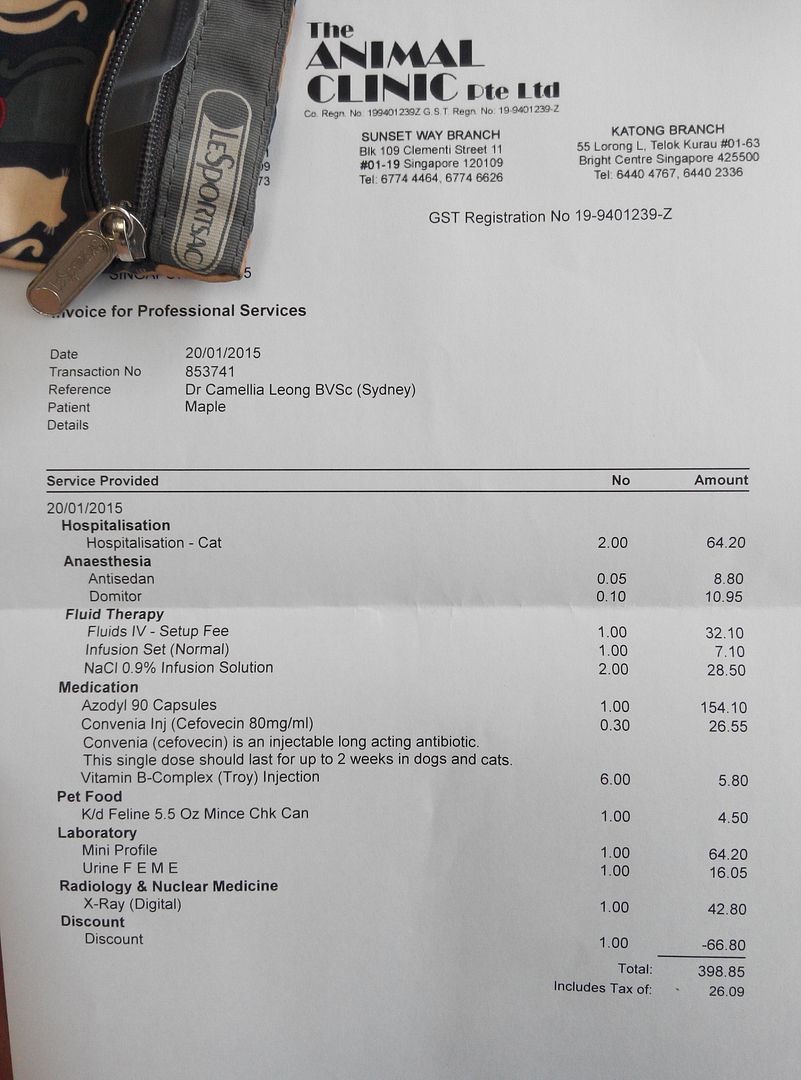 Her vet bill
Unfortunately, over the next few days, she did not improve much, was not eating. She passed away 8 days later, on 28 Jan 2014.
We hope we managed to give Maple some comfort before she left the world. Thank you to Ed for fostering her in her last days.
Maple left behind a bottle of Azodyl. If you have a renal failure cat and would like to have it, you can collect it from us for a freewill donation.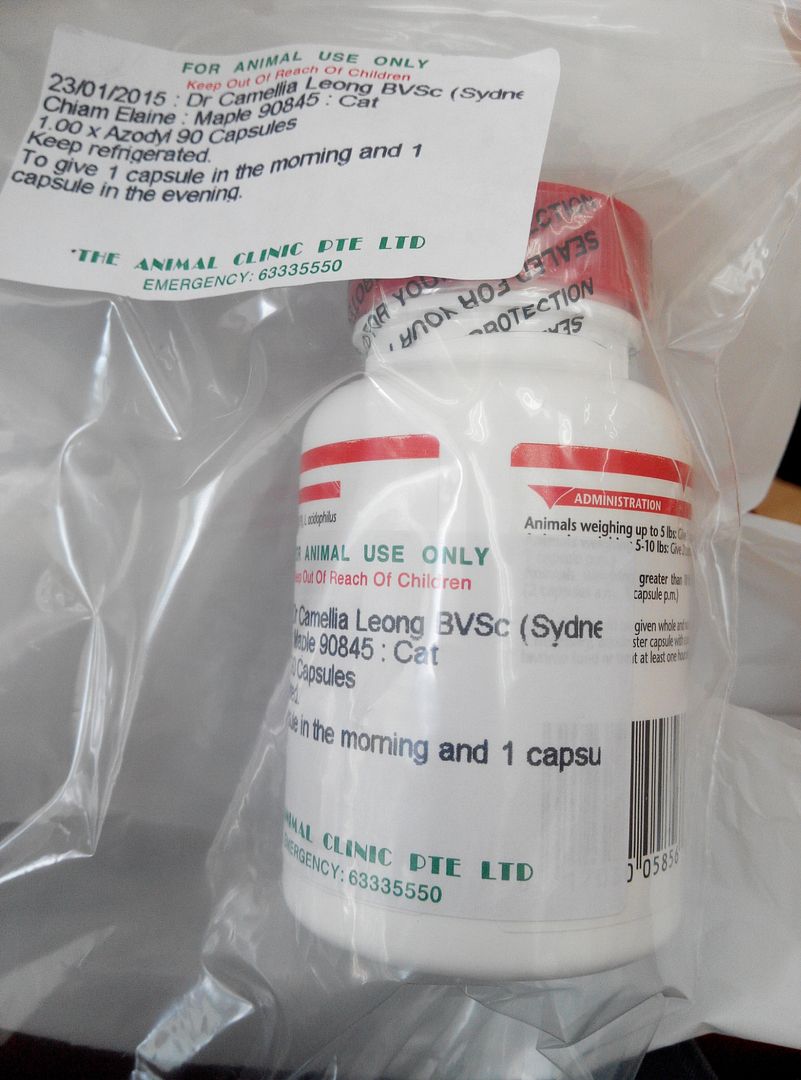 Azodyl, medication for renal failure
Donate to our cause by making a deposit to our Love Kuching Project DBS Current Account 027-905975-3 or via Credit Card
Donate us food or litter at charity rates with free delivery via Pawfection