Pawfection, our pet supplies vendor, has donated us their house-brand eco-friendly collars. You can buy them from us, and #IF2015 gets 100% of the profit! Thank you Pawfection!
You may not need another cat collar, and maybe you are willing to donate to #IF2015 anyway. Just treat the collar as a thank you from us.
Go green with this high-quality, nylon cat collar that features a lovely, heart-shaped (because we heart cats!) biodegradable-breakaway-buckle. Pawfect Twilled-Nylon Cat Safety Collar repels water and made of eco-friendly materials. It comes with a matching colour bell. The collar comes in either red or pink.
Red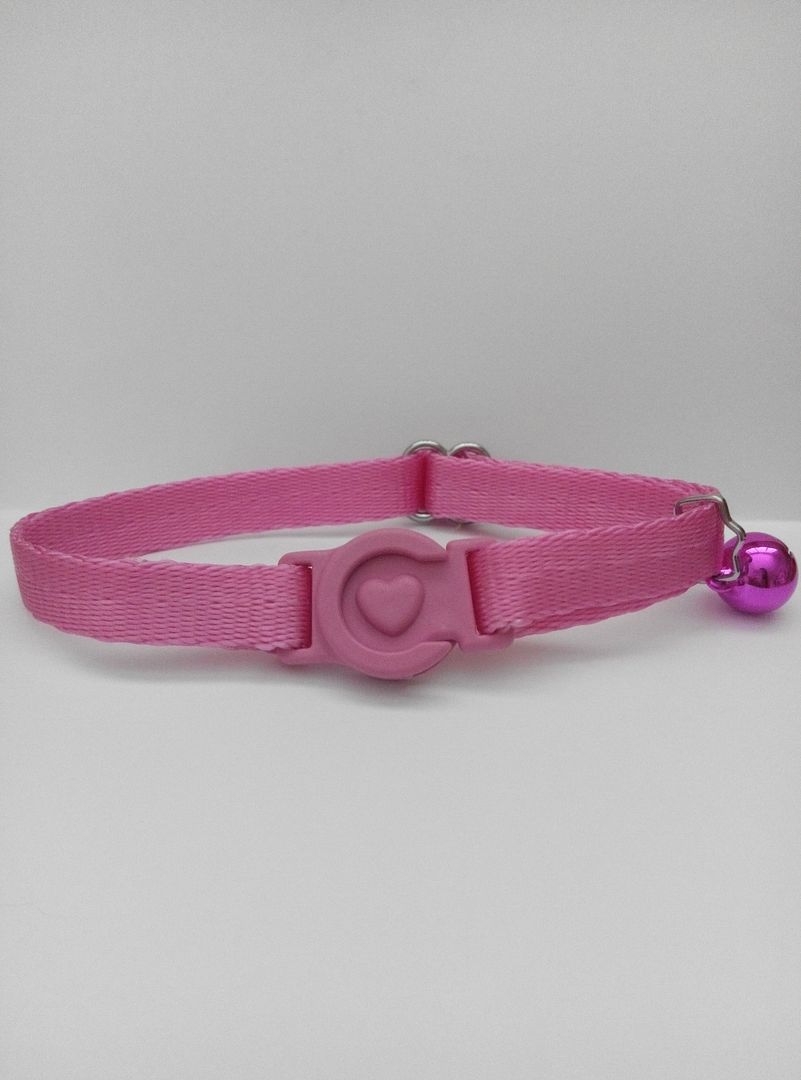 Pink
The collars are on sale for $8.95. Postage and packaging is borne by us. Your collar sent via regular snail mail (not registered mail) and should reach you within 2 working days of a confirmation SMS from us, excluding weekends and public holidays.
How to buy:
Transfer the payment to our corporate account, DBS current 027-905975-3. Go to this link and fill out an order form and fill in your payment amount (you can choose to pay more than $8.95), telephone number for receiving the confirmation SMS, mailing address we should post the collar to (it can be a gift!) and whether you want the red or the pink one, or even opt out of the collar.
Spread the word for us too, after buying! Thank you cat angels <3 p="">
3>
Donate to our cause by making a deposit to our Love Kuching Project DBS Current Account 027-905975-3 or via Credit Card. Donate us food or litter at charity rates with free delivery via Pawfection