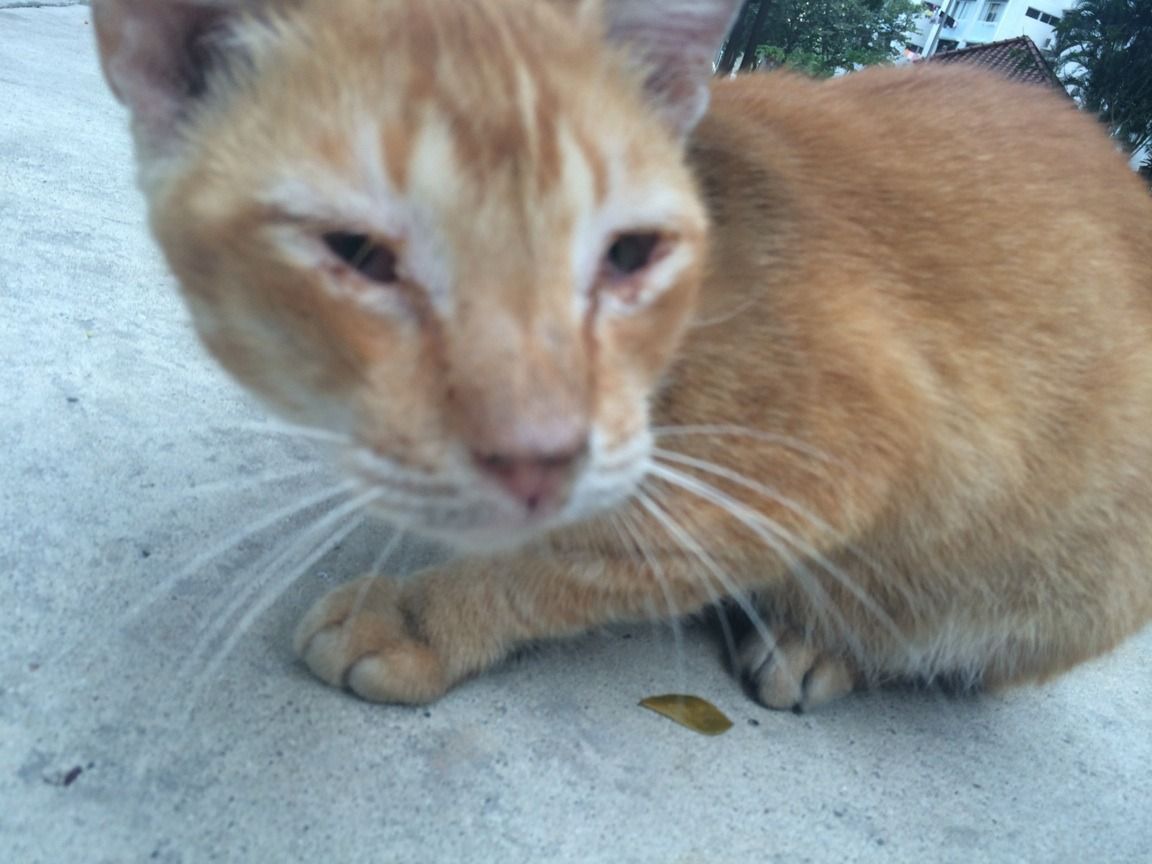 | Teo Heng when first found by his rescuers |
This handsome ginger red boy was found with severe conjunctivitis by Hsin Yee who lives in the Bedok area. Being inexperienced in cat care, she got us to help and we took Teo Heng in to help him recover from his flu'.
He is called Teo Heng, after the karaoke joint, because his meow is very melodic (and continuous).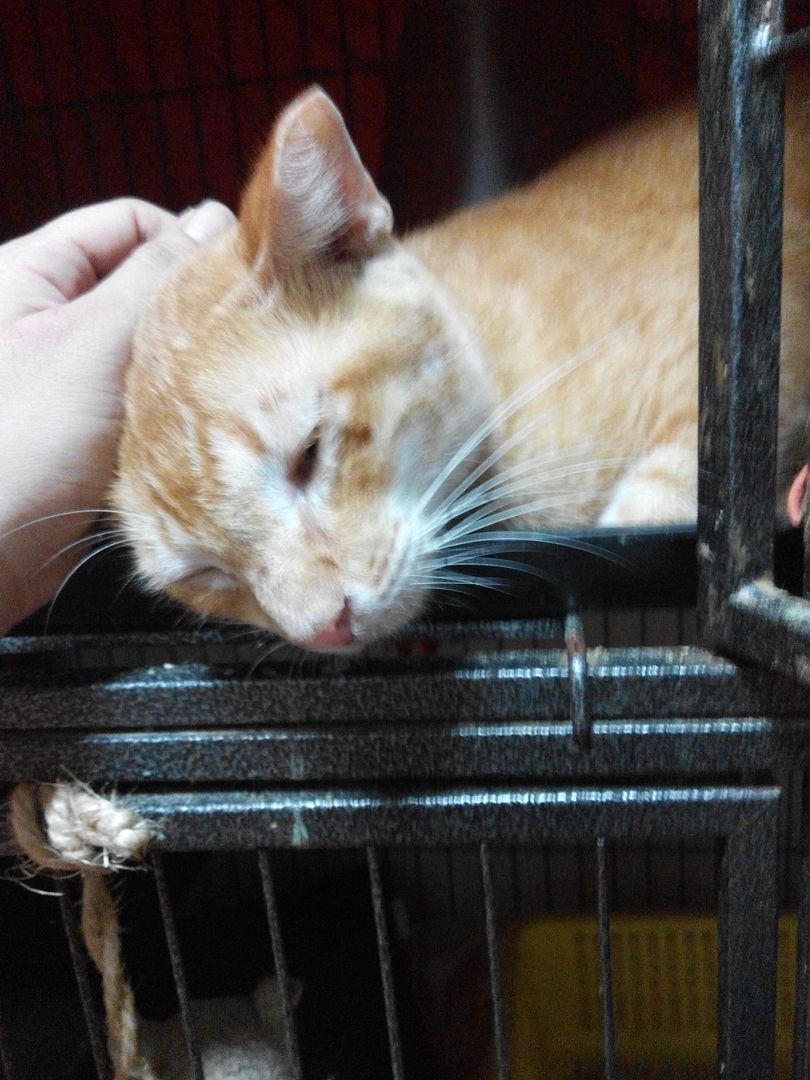 Teo Heng in our foster space
We put Teo Heng on a course of antibiotics and medications, both oral and topical. He also had a blocked nose, so we gave him a humidifier to clear his nasal tracts. Because we already had all the meds required we didn't need to spend donors' money on a vet visit, just required our volunteers to administer his treatments right at base camp. He enjoyed human company a lot from the volunteers, but it was a good thing his sickness only required him to stay slightly over a week because he was not used to indoor life at all. He Teo-Henged almost every day wanting to go home.
Finally he got well, and was returned back to Bedok.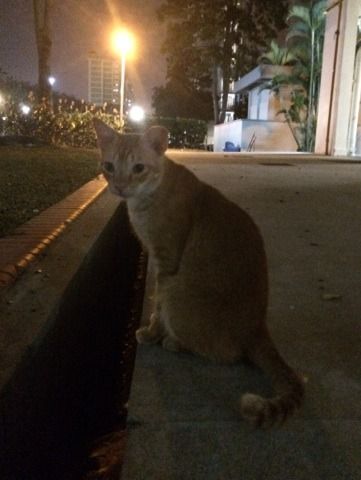 Teo Heng, fully recovered
His friends immediately came to check on him upon his return
Teo Heng eating at his void deck
Teo Heng still ok weeks later
We love this kind of rescue cases because we make a difference with as little cost as possible and with the shortest amount of stress of being penned in a shelter necessary. The misconception that all stray cats should be adopted/sheltered is incorrect because stray cats enjoy where they live – our neighbourhoods. Only in dire situations where survival is at stake health-wise do we take in rescue cases that stay till they pass on. Thank you for following Teo Heng's rehabilitation journey!
Donate to our cause by making a deposit to our Love Kuching Project DBS Current Account 027-905975-3 or via Credit Card
Donate us food or litter at charity rates with free delivery via Pawfection