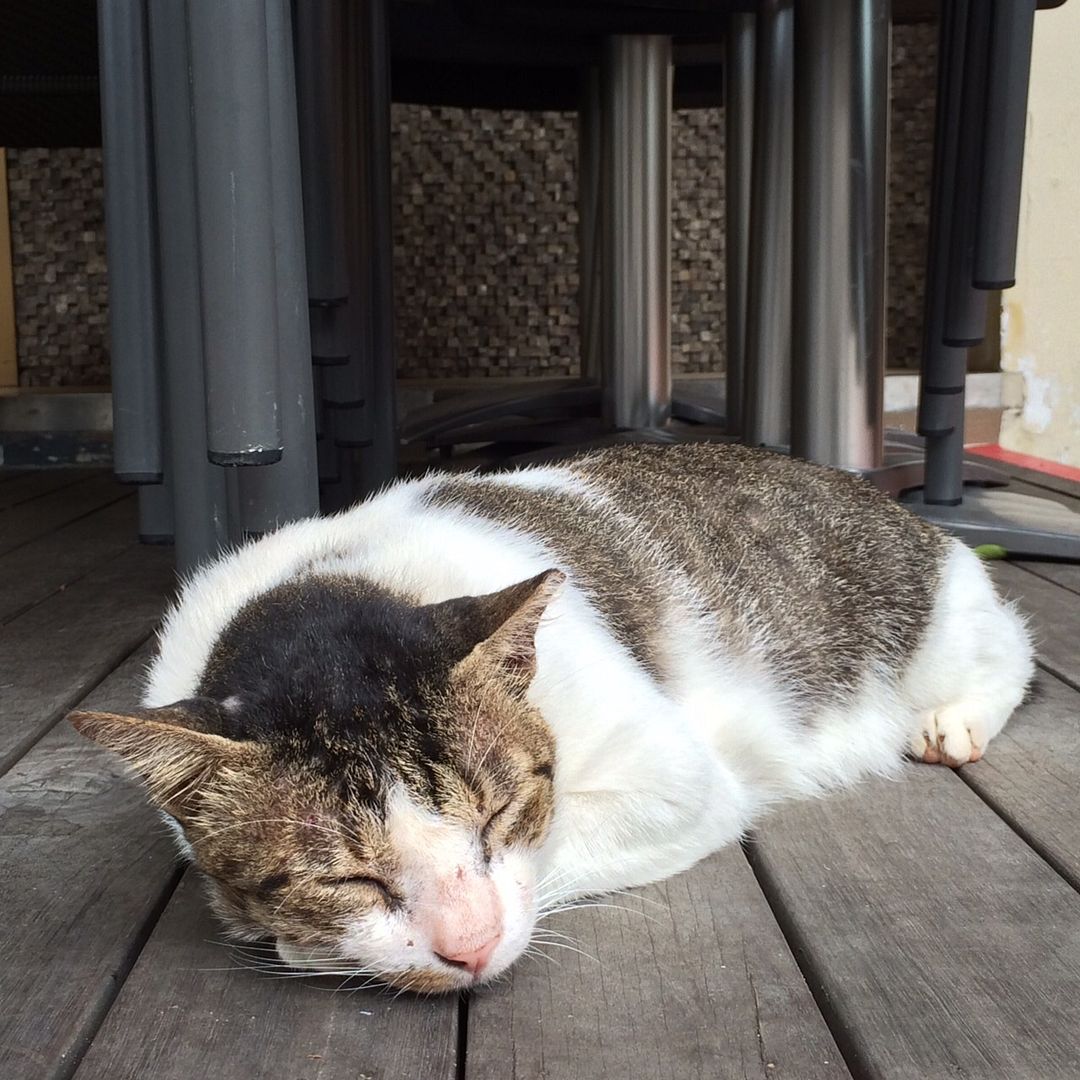 | Beng, hanging out in Holland Village |
Beng, a cat that lurks around the pubs of Holland V, got into a cat fight and had a nasty wound on his neck. His caregivers brought him to the vet to get it treated.
Beng's wound
They didn't have anywhere to house him because we were full, but as soon as space freed up, Beng came over to stay.
By then, his wound had already cleared up and had very little pus although it was still swollen.
Beng when he arrived 7 March 2015
After a few days of treatment, there was no more pus, bleeding or scabbing, and our vet said he could go back to his 'hood, which he probably missed because he didn't eat very much while he was here.
Wound site clear
Beng came to the east of the island to recuperate and tomorrow is going back to the west side of town to hang out again. We are glad he recovered so fast! He misses the throngs of people who would sayang him as he is a very affectionate cat. Look out for him when you ever are in the Holland V area!
Donate to our cause by making a deposit to our Love Kuching Project DBS Current Account 027-905975-3 or via Credit Card. Donate us food or litter at charity rates with free delivery via Pawfection