One of our Instagram followers,@cherylkwansyy, is selling hand-stitched lined notebooks to raise funds for #IF2015! At $20 each or $35 for two, this is cheaper than some branded notebooks, let alone handmade ones. It is like your Moleskine notebook, but more hipster. No one else will have the same notebook that you have because each one is individually made by Cheryl herself. And only 45 pieces are available, so hurry!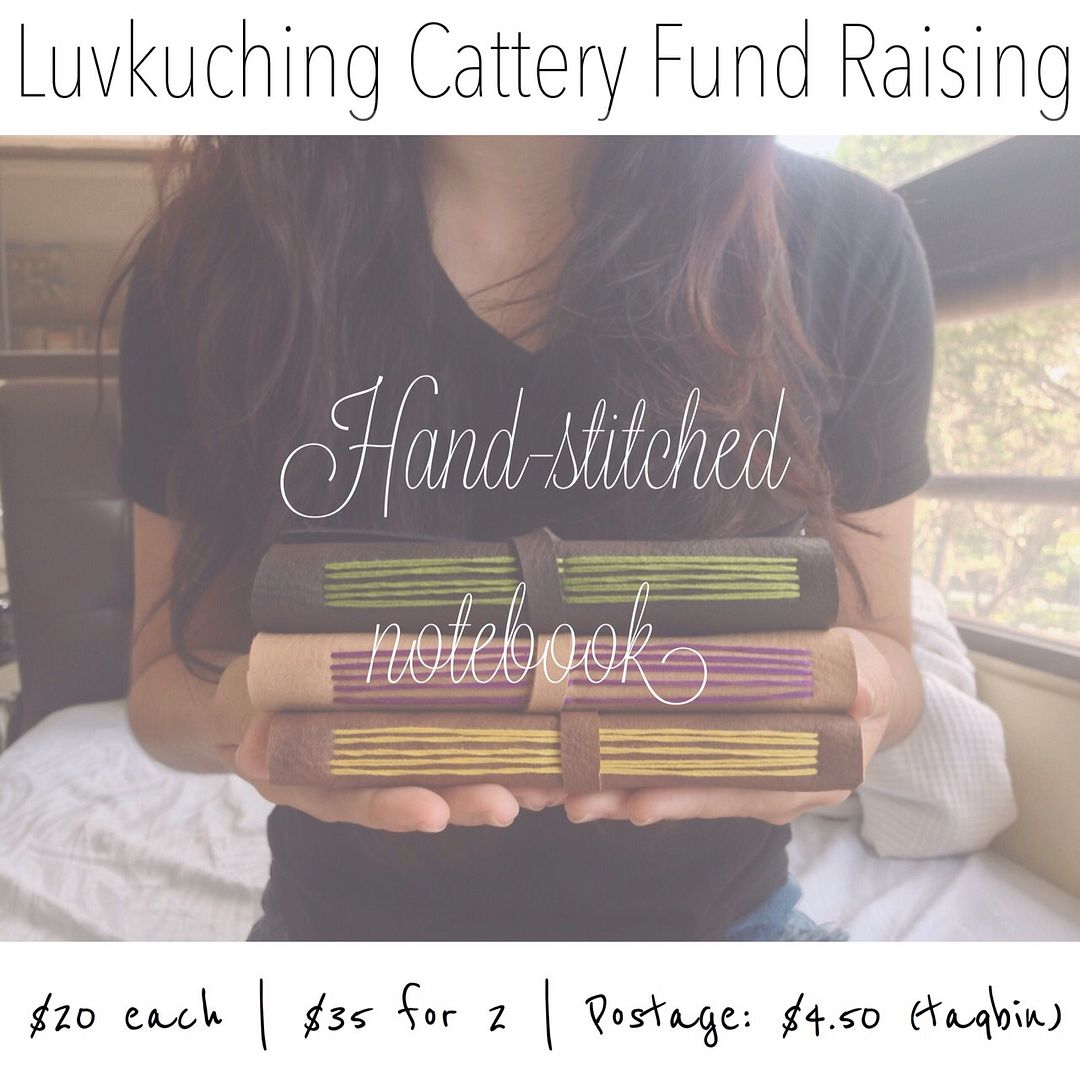 Only 45 pieces available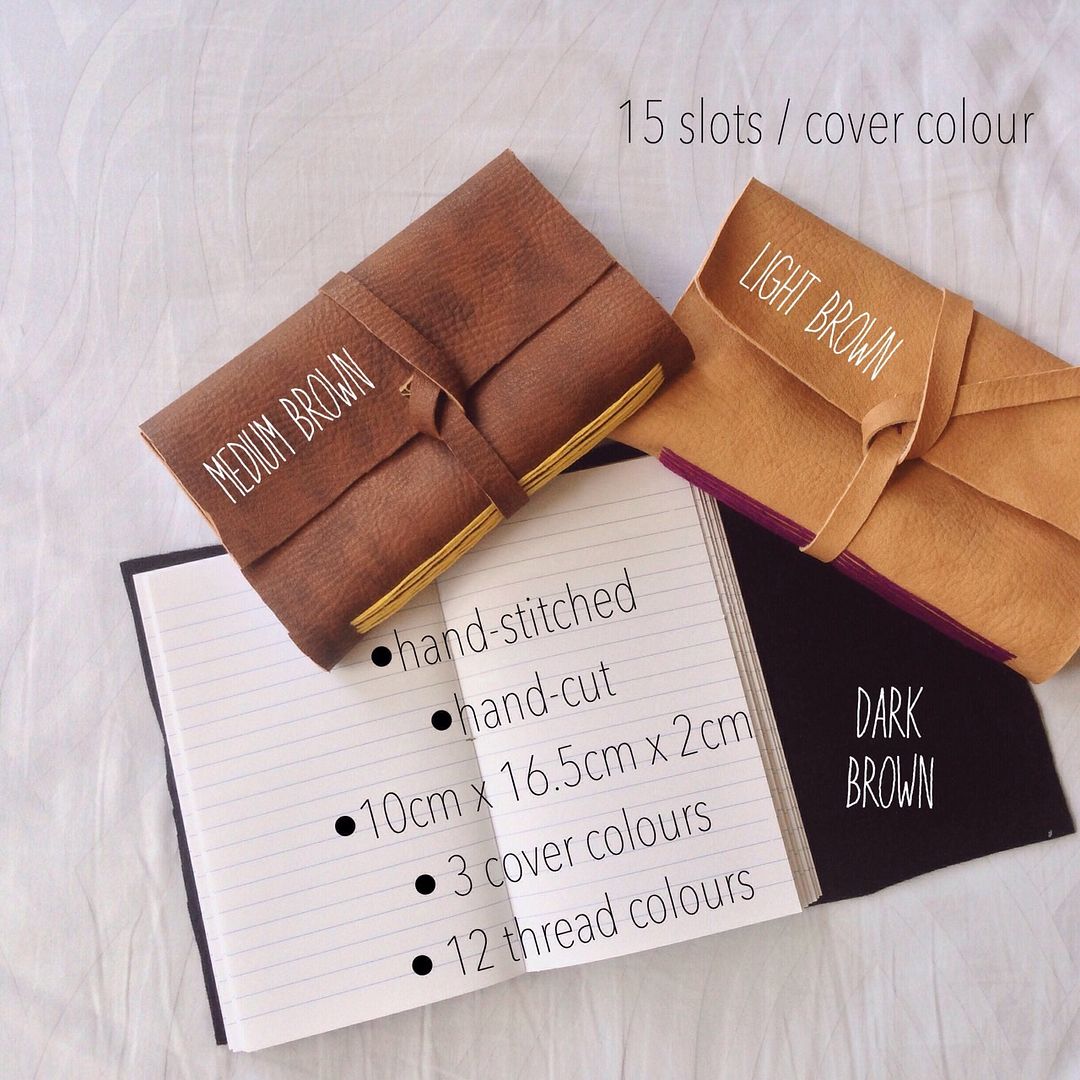 Only 15 pieces available per choice of faux leather cover colour
They are pocket-sized and can be bound close.The cover is not real leather, so it is absolutely vegan – no animals harmed in the making of your pleather bound notebook!
Choice of 12 colours for stiched book spine
This notebook would make a great gift to colleagues for work use and friends who love to write. You can instruct Cheryl to send it to them directly (via courier service) as a gift from you.
How to order
After you email Cheryl with the details necessary, she will reply you to acknowledge your order and how to transfer the payment. She will also give you an estimated date of delivery. Handmade, so you have to wait a bit for the fruit of her labour!
We love this notebook so much we even bought it for ourselves. So hurry and get a hold of one of these 45 notebooks now!
Donate to our cause by making a deposit to our Love Kuching Project DBS Current Account 027-905975-3 or via Credit Card. Donate us food or litter at charity rates with free delivery via Pawfection