A kitty we have now come to call Peanut, originally a stray from Pasir Ris Park, was discovered one morning on the 10th of February, to have a leg injury with bleeding. His rescuer Joe contacted us in the morning and we met Peanut and Joe at the vet to get the kitty assessed immediately.
Peanut from Pasir Ris
It turns out, after the nurses clipped away his fur around his back, that he had a very deep dog bite wound. The skin over the wound had healed over, but the muscle tissue underneath had festered away and got infected, some parts necrotic. He had to undergo a minor surgery to get the necrotic muscular tissue removed. We had to then give him daily wound care: debriding the wound with saline, expelling any pus, applying the wound with Manuka honey. The initial photos are a bit hard to stomach though, so we won't be posting that. The first week his wounds were so raw and some areas had pus that we had to expel.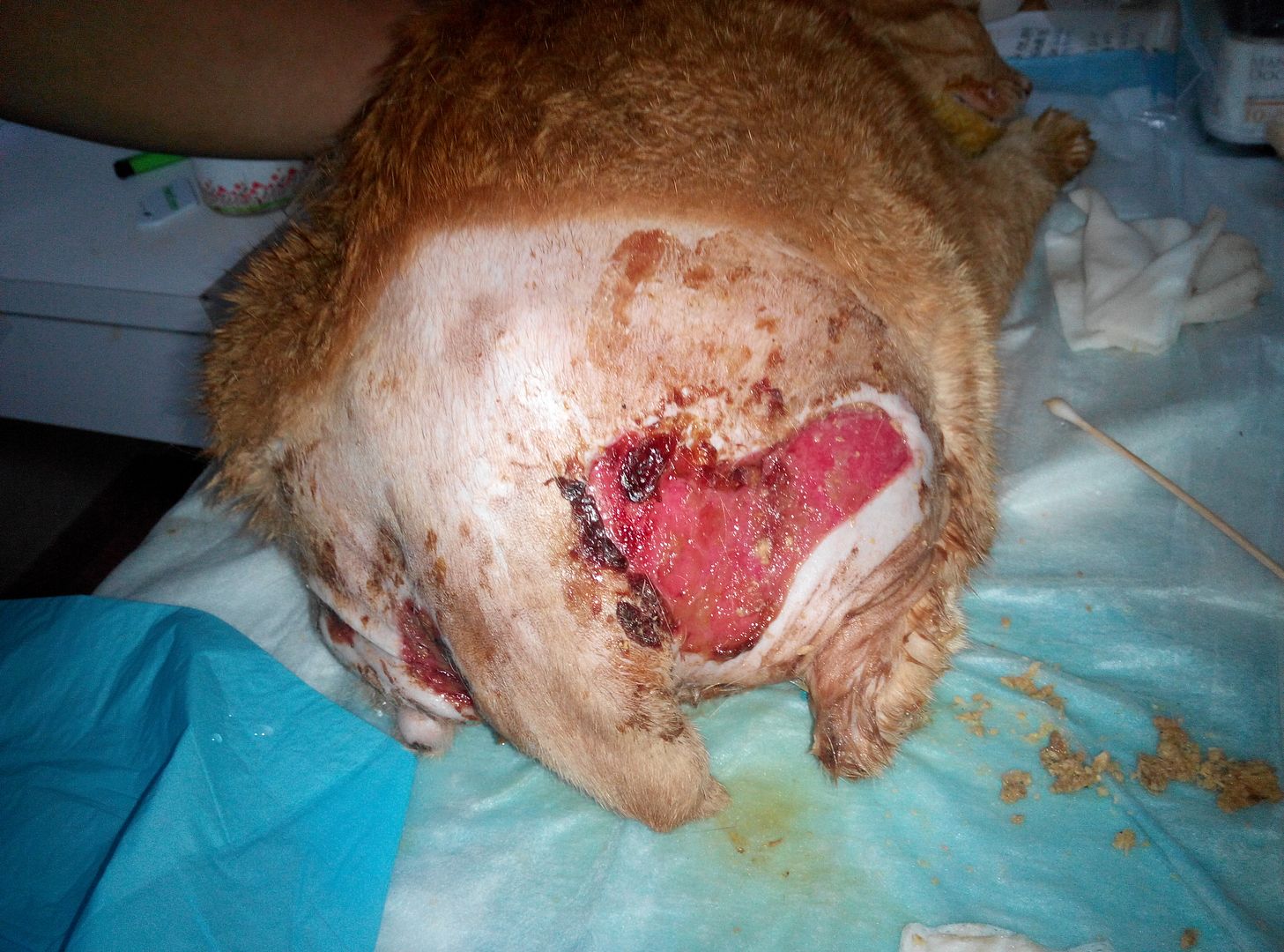 Peanut when his wound was already healing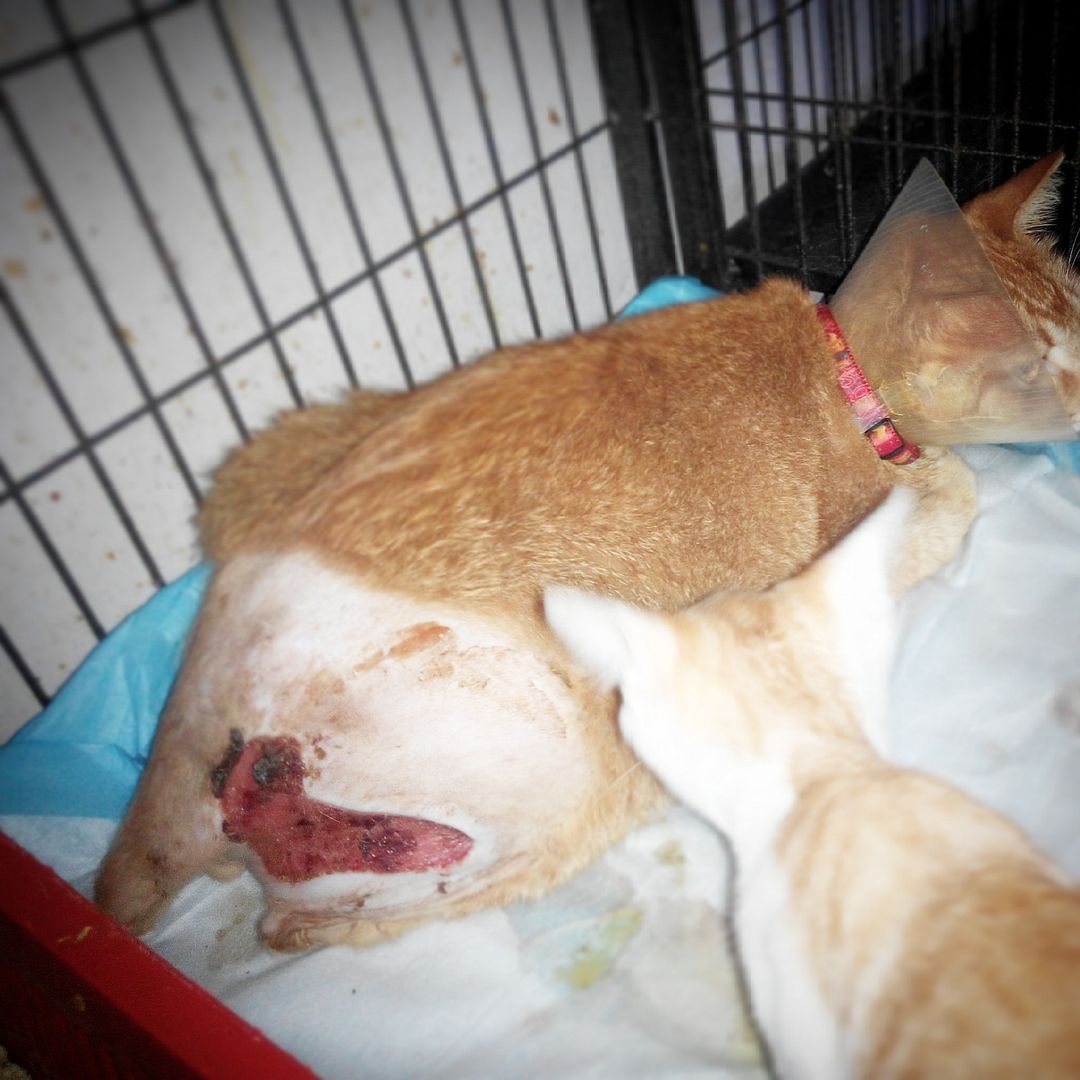 The wound slowly drying up
When Peanut first arrived, he didn't eat and didn't poop. We had to syringe feed him his food with supplements including curcumin and ashwagandha, to promote healing. Finally he learned to eat some on his own, and also dry food, and he got to pooping.
Peanut's supplements+food with some food from his rescuers
His rescuers came to visit him almost every day to see his progress and to get him to agree to eat. He is a large cat that due to poor appetite from the pain of his wound and not being at 'home' at the park, had lost weight and was constipated from not eating enough.
We are glad to report he is now eating very well and eliminating regularly!
The next treatment step for Peanut's wounds is to change from honey to Duoderm when the wound dries up, to encourage new skin to grow. Then, through a series of small surgeries, stitching the open wounds close to promote further healing, Yes, he will be with us for a while. We will see him through till he is well enough to go back to Pasir Ris Park. Apparently he is the ring leader in his pack…
Follow us on social media to track Peanut's progress! We love to share his, and other cats' stories, both good and bad, so that you know what is happening behind the doors of Love Kuching Project.
Donate to our cause by making a deposit to our Love Kuching Project DBS Current Account 027-905975-3 or via Credit Card. Donate us food or litter at charity rates with free delivery via Pawfection