Meredith was found by her rescuer in Bedok, on the ground in the carpark of an industrial area. She was lame in her hindlegs and could not walk properly.
We brought her to the vet and it was found that she had fractures around her hip area. What she needed was cage rest for about 4 weeks. If she was still dragging her leg after that, amputation was the next step.
Cage rest for little Meredith
Thankfully, the cage rest and Meredith's willpower got her through the injury. 4 weeks of cage rest later she was able to walk again, as if there never was any injury.
Subsequently, she came down with cat flu' which made her eye very ulcerated. We used a combination of 2 antibiotic eye drops to get her eye back to normal.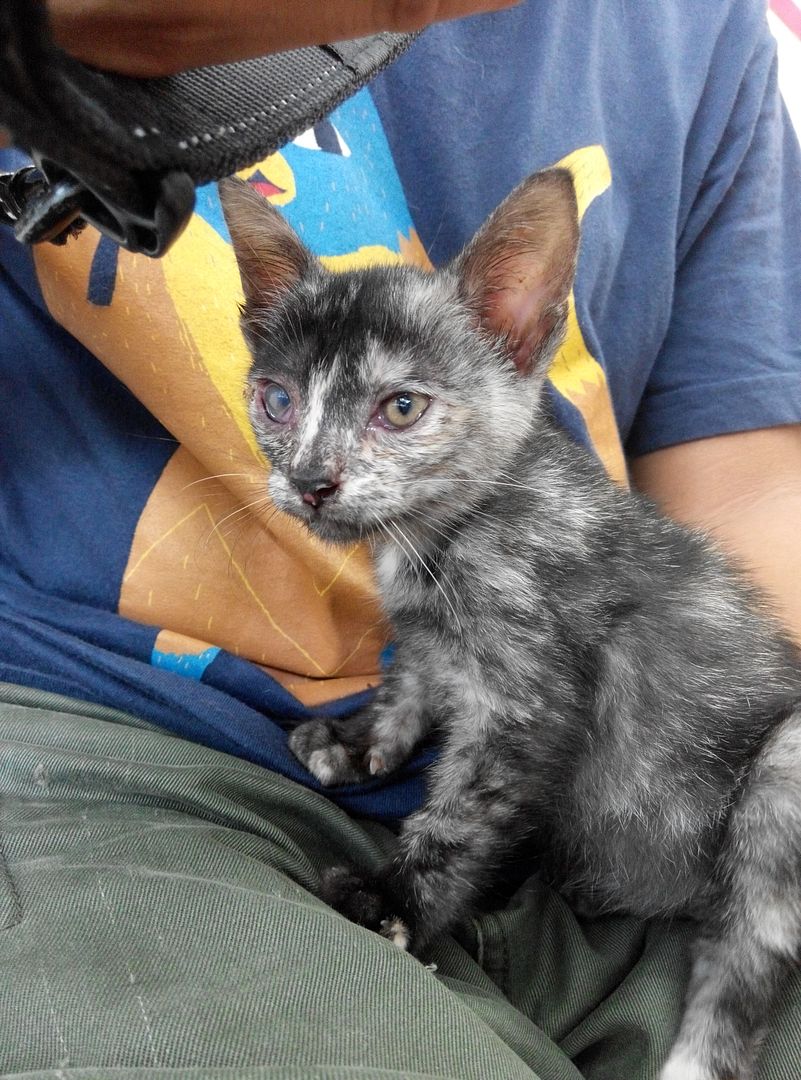 Meredith had eye ulcerations
After her eye ulcerations cleared up, she came down with the flu' again and had to go back on antibiotics for a while. Eventually, the flu' cleared, and we could bring her for her vaccination. She is now almost 4 months of age now, and has had a long journey towards health.
Meredith, today
Meredith has a larger than life personality; very confident, outgoing and loves to make friends, often looking for Scotty the socialisation dog even. Scotty and her have a huge size difference but they are best of friends. She would steal the dog's food while he was eating, and Scotty would not hurt her.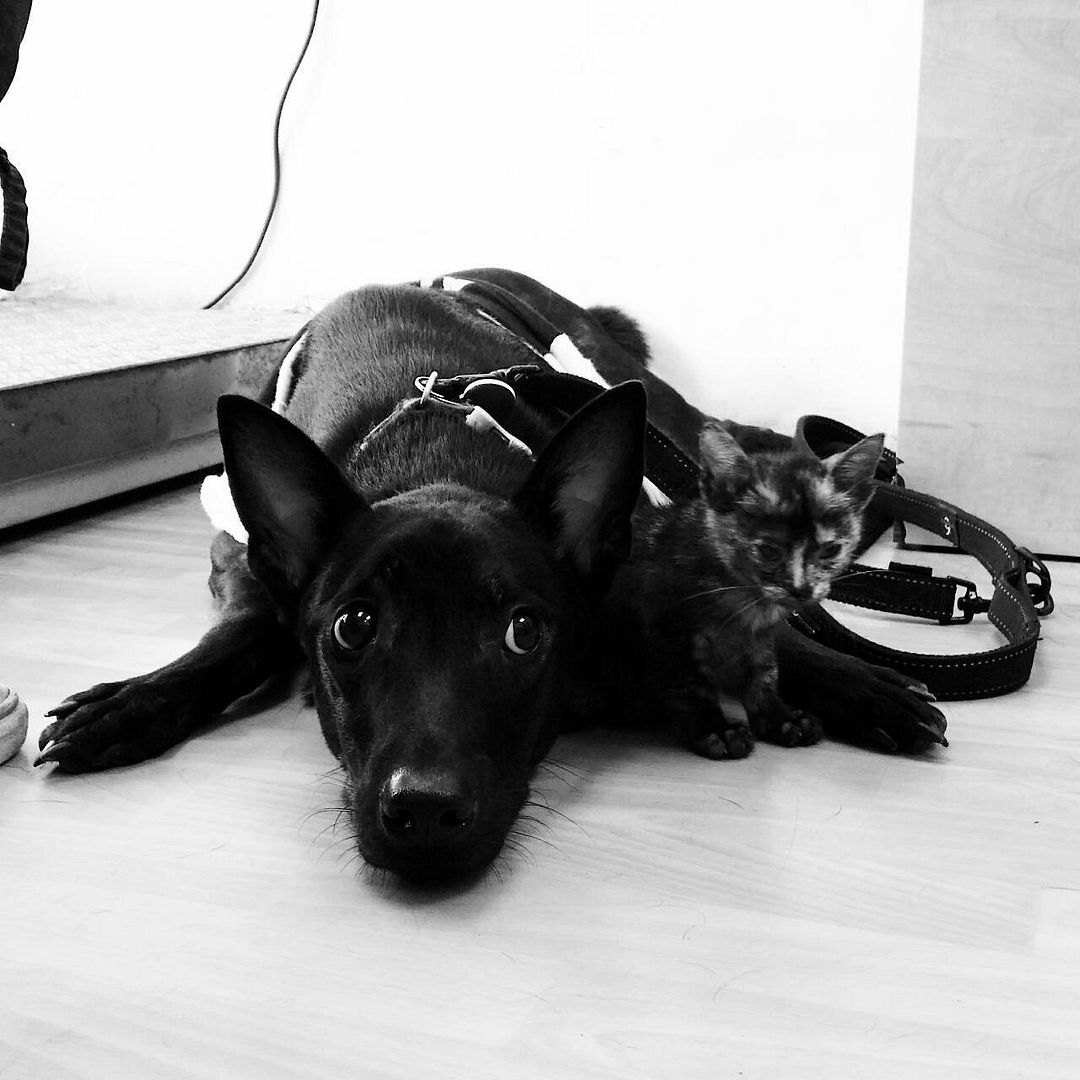 Scotty accompanying Meredith at the vet
She is also good friends with Turmeric, and both can be seen taking naps together or play-wrestling each other.
Meredith and Turmeric
Apart from playing with other cats, she is also a lap cat that likes to snuggle with humans to sleep, (or use Scotty's leg as a pillow)! Being extraverted, she has cute quirks like greeting visitors at the door, or exploring everywhere and everything.
Meredith has been dewormed, Revoluntion-ed, vet-checked and vaccinated; litter-trained and eats and drinks independently.
To adopt Meredith, see right side bar under 'How to adopt' or click here.
Donate to our cause by making a deposit to our Love Kuching Project DBS Current Account 027-905975-3 or via Credit Card. Donate us food or litter at charity rates with free delivery via Pawfection