MINDS (Movement for the Intellectually Disabled in Singapore) has a Training and Development Centre at Tampines that offers services for adults with intellectual disability to help them with social integration and mainstream activities. They invited us to bring our therapy cats to their centre for animal-assisted activity sessions.
Their clients loved it!
Teapot getting a hug
Through simple interactive activities with the cats, such as touching them, stroking them, playing wand toys with them, the intellectually disabled adults could practise physical skills and communication with their peers.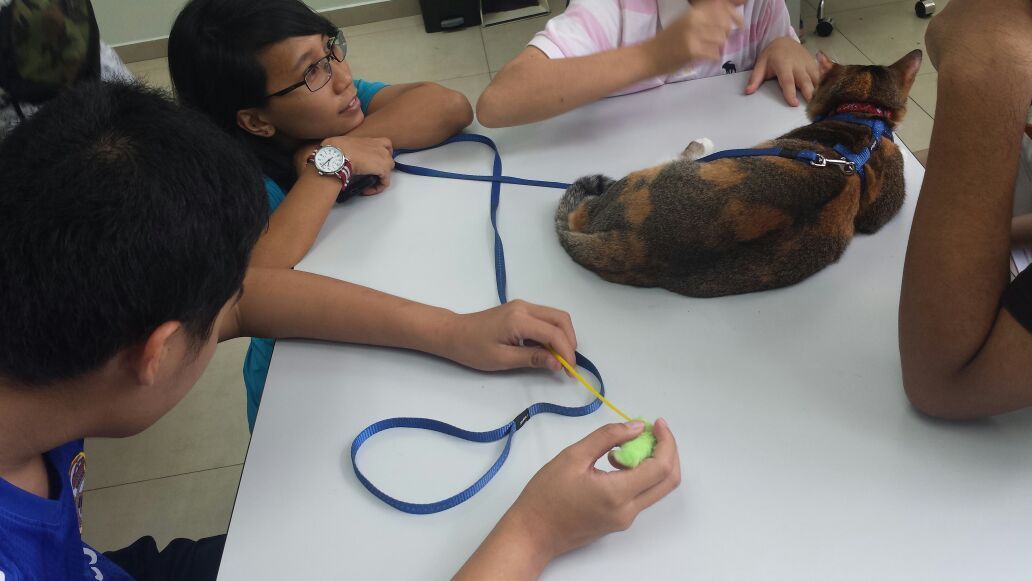 Outreach Volunteer Camellia with a group of MINDS clients
We have been invited to bring our therapy cats to MINDS at Tampines twice a month. The centre's staff will assist with every session, and the clients' responses to the cats will be evaluated to help them in improving their personal skills.
More pics from our first trial session with them –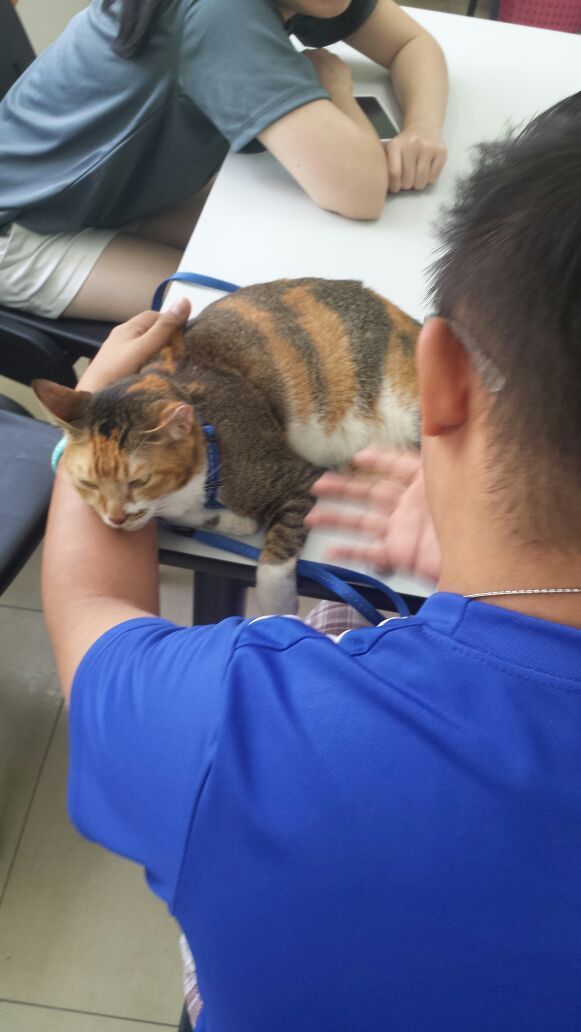 Teapot resting on a client's arm
A client brushes a cat with some assistance
Stroking a cat as a group working together
The therapy cats were really comfortable visiting the centre and interacting with their intellectually disabled clients. They were very gentle towards the cats, and the cats didn't get stressed about working with them. We will update our social feeds when we go again to MINDS next month!
Donate to our cause by making a deposit to our Love Kuching Project DBS Current Account 027-905975-3 or via Credit Card. Donate us food or litter at charity rates with free delivery via Pawfection