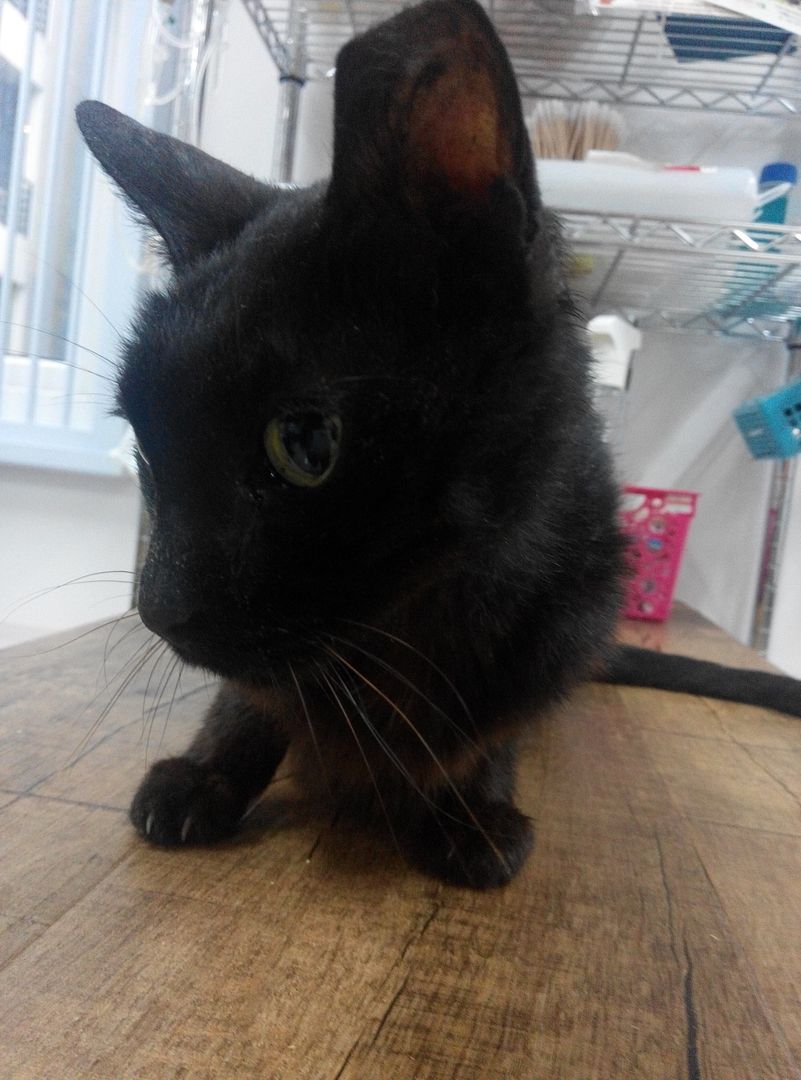 | Miya |
Miya from Hougang is a stray cat found very bloated and skinny by two sisters who live in the vicinity. They brought her to the vet and the initial suspicion was a liver issue. A blood test showed an elevated ALT liver enzyme, and there was a notable enlargement of the liver.
Miya has ascites – bloating of the abdomen with fluid – and the first vet that the rescuers went to did an ultrasound of the liver to no conclusion, but recommended a daily diuretic to drain the fluid.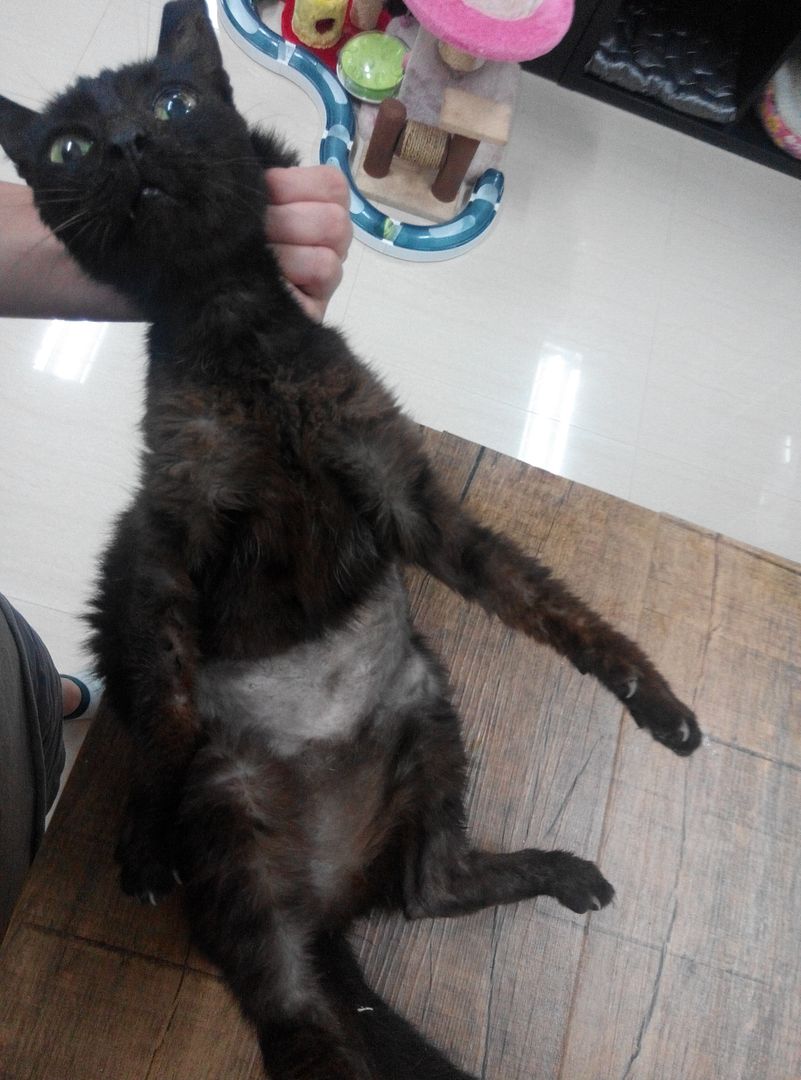 Fur loss is from the ultrasound
The rescuers had no idea how to proceed from there and asked us for help, for they knew Miya needed daily foster care as she had to be on regular medication. They fed her outside their house until Miya could come to us. For foster care and further veterinary investigation by our doctors.
When our vet Dr Chong did Miya's first physical examination, there was an unusual galloping rhythm of her heart, which would indicate heart disease, and that would also explain the ascites and the liver symptoms. We recorded the heartbeat and we asked Dr Chong's colleague for a second opinion; indeed there was an abnormal heart rhythm.
We concluded that Miya's heart disease was what was causing her thinness and her bloating and proceeded to put Miya on heart medication and to continue her diuretic at the lowest dose possible. She has also been put on heart and liver supplements.
Miya is much better now and eating well.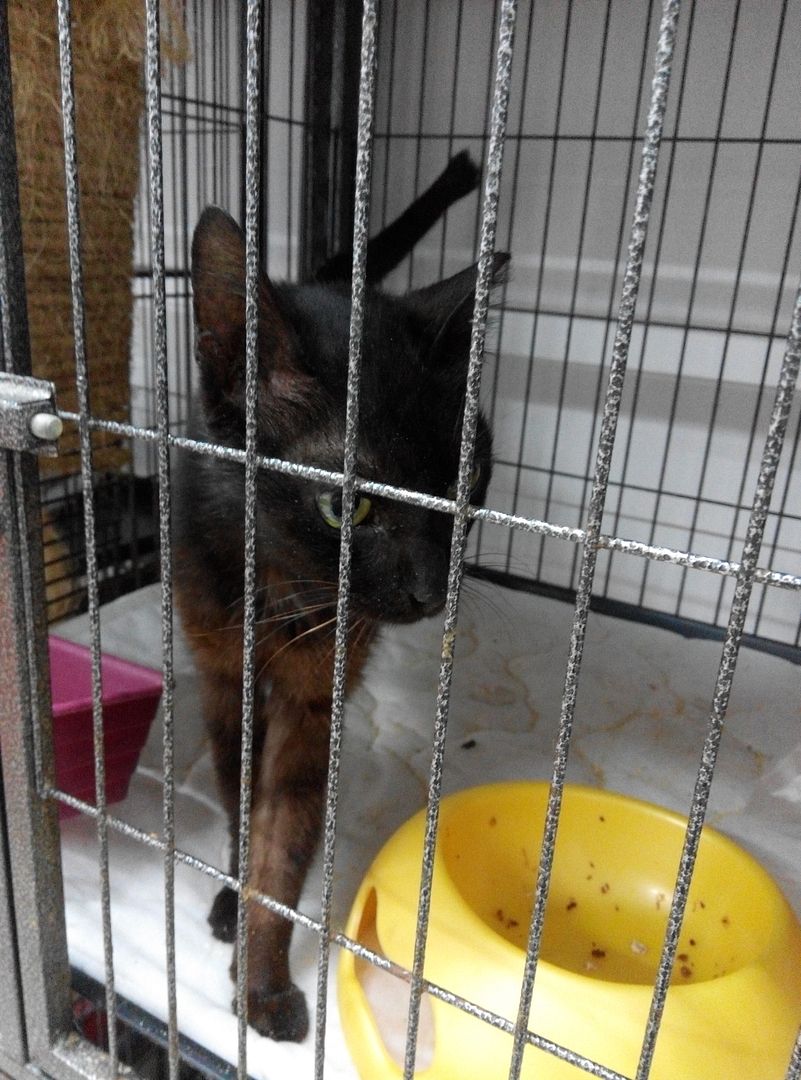 Miya feeling much better, eating well
Donate to our cause by making a deposit to our Love Kuching Project DBS Current Account 027-905975-3 or via Credit Card. Donate us food or litter at charity rates with free delivery via Pawfection