This is Scarlett's story as we know it, and her journey with us receiving the medical care she needs.
Scarlett was found in Chip Bee Gardens. A resident there heard about a cat sitting in the drain, soaked through after a few days of rain. The feeder in that area didn't recognise her, so she might have been abandoned there, we won't know for sure. She was brought to the vet and found to be hypothermic, apart from other things.
When first sighted in the drain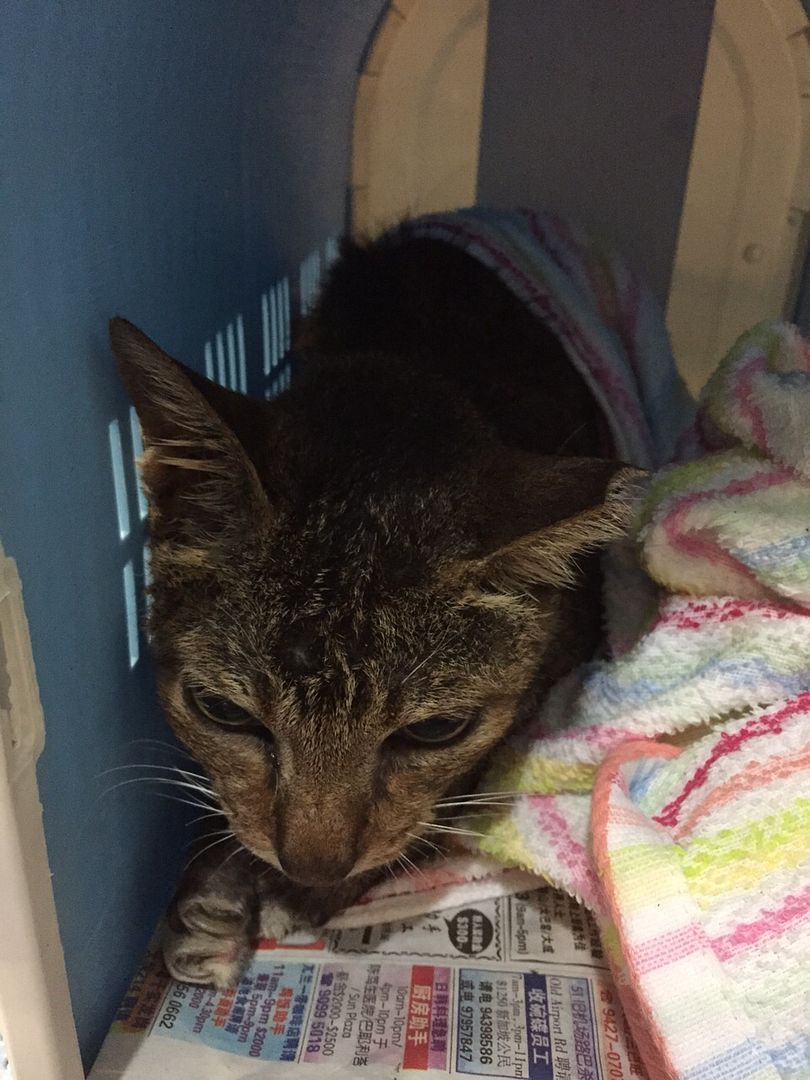 En route to the vet
She was found to have kidney failure and would need subcutaneous fluids daily. She was hospitalised for 4 days. When she was ready to be discharged, she came to us.
Scarlett after getting discharged
Then we realised Scarlett is blind. Dilated pupils, unable to see someone approaching her. We were initially applying topical medication for her eyes because her first vet diagnosed eye ulceration. After Scarlett saw our vet, it turns out she has no eye ulcers but it is indeed blind. We stopped her topical eye drops.
Kidney failure cats often have high blood pressure / hypertension, which leads to blindness that is usually irreversible. We got her blood pressure tested and it was indeed very high. The standard medication for kidney problems is Fortekor which is also good for hypertension, so she needed to only be on Fortekor. We started her on it straightaway.
Scarlett's rescuer visiting her
A Foster Care Volunteer with Scarlett
Giving Scarlett her fluids and meds are so easy because she is such an agreeable cat. However, she gets easily stressed out because of her high blood pressure. Her heart sometimes beats very fast, and just today, she had very heavy breathing and needed oxygen.
She will rest at our cattery to get her treatment and care necessary. Follow Scarlett's journey with us on social media!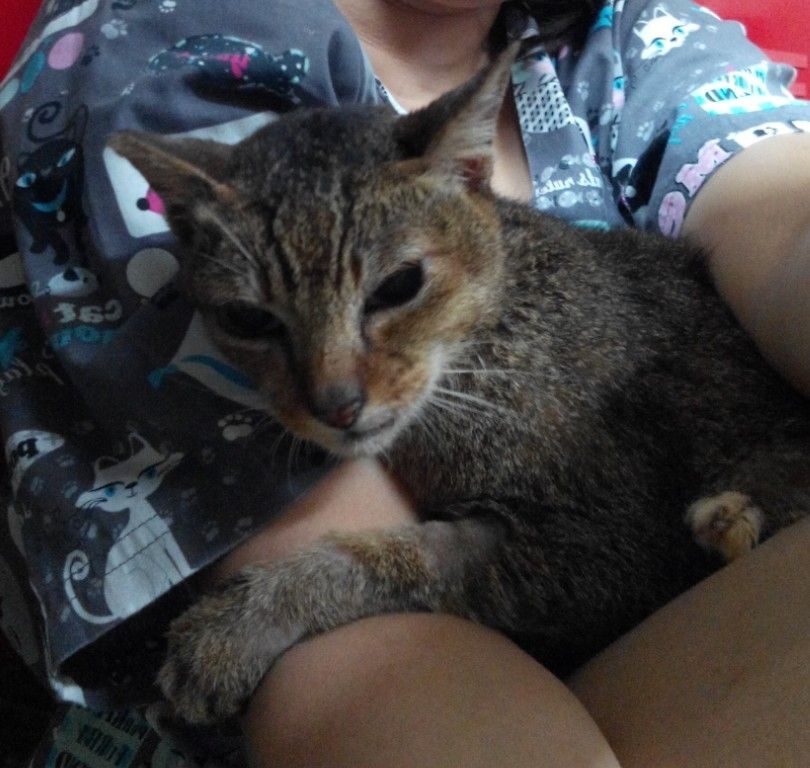 Scarlett likes hugs
Donate to our cause by making a deposit to our Love Kuching Project DBS Current Account 027-905975-3 or via Credit Card. Donate us food or litter at charity rates with free delivery via Pawfection