A well-loved community cat from Pasir Ris got himself bitten under his tail, and worried all his human friends when the wound festered and got infected. They brought him to the vet for treatment, where he stayed for two days.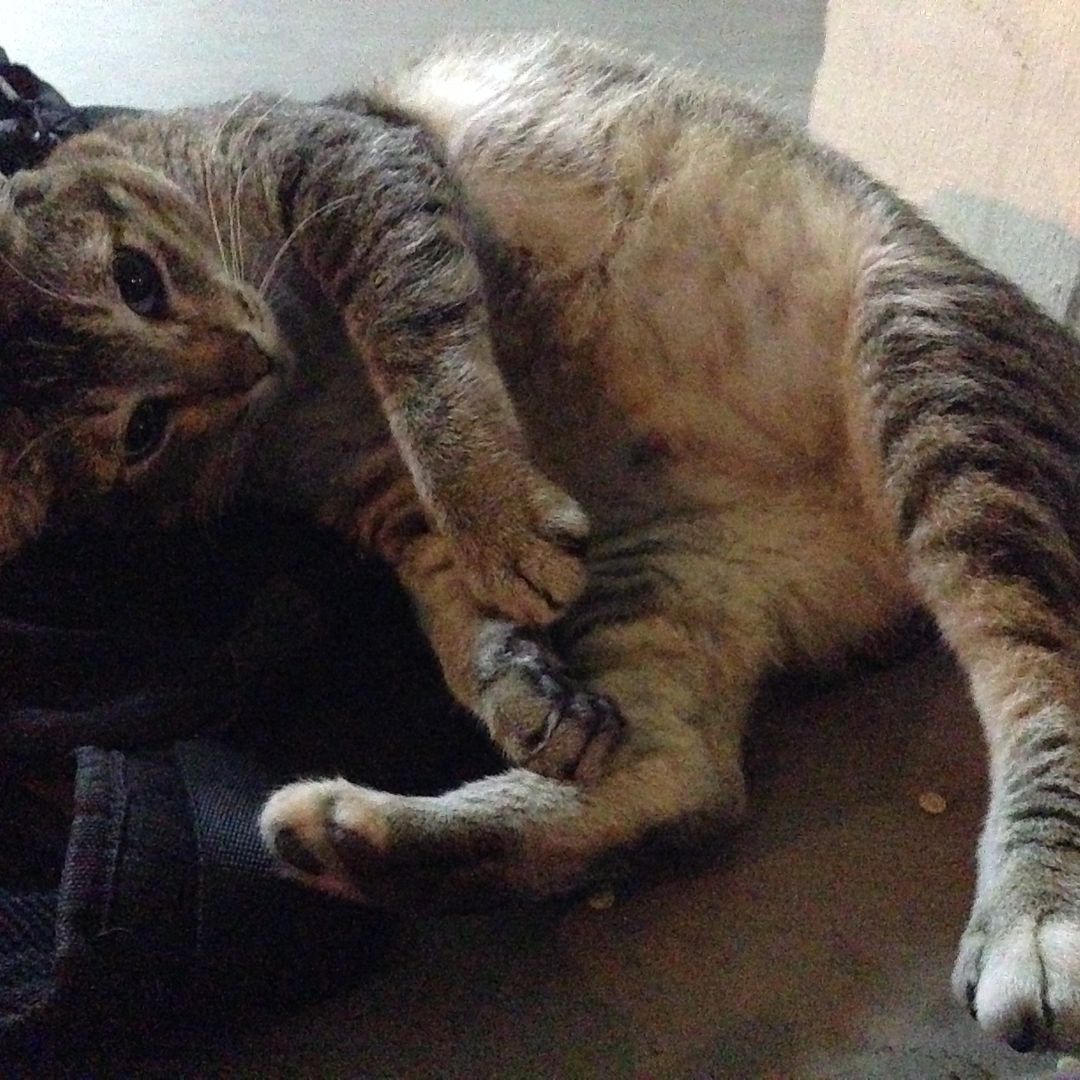 Romeo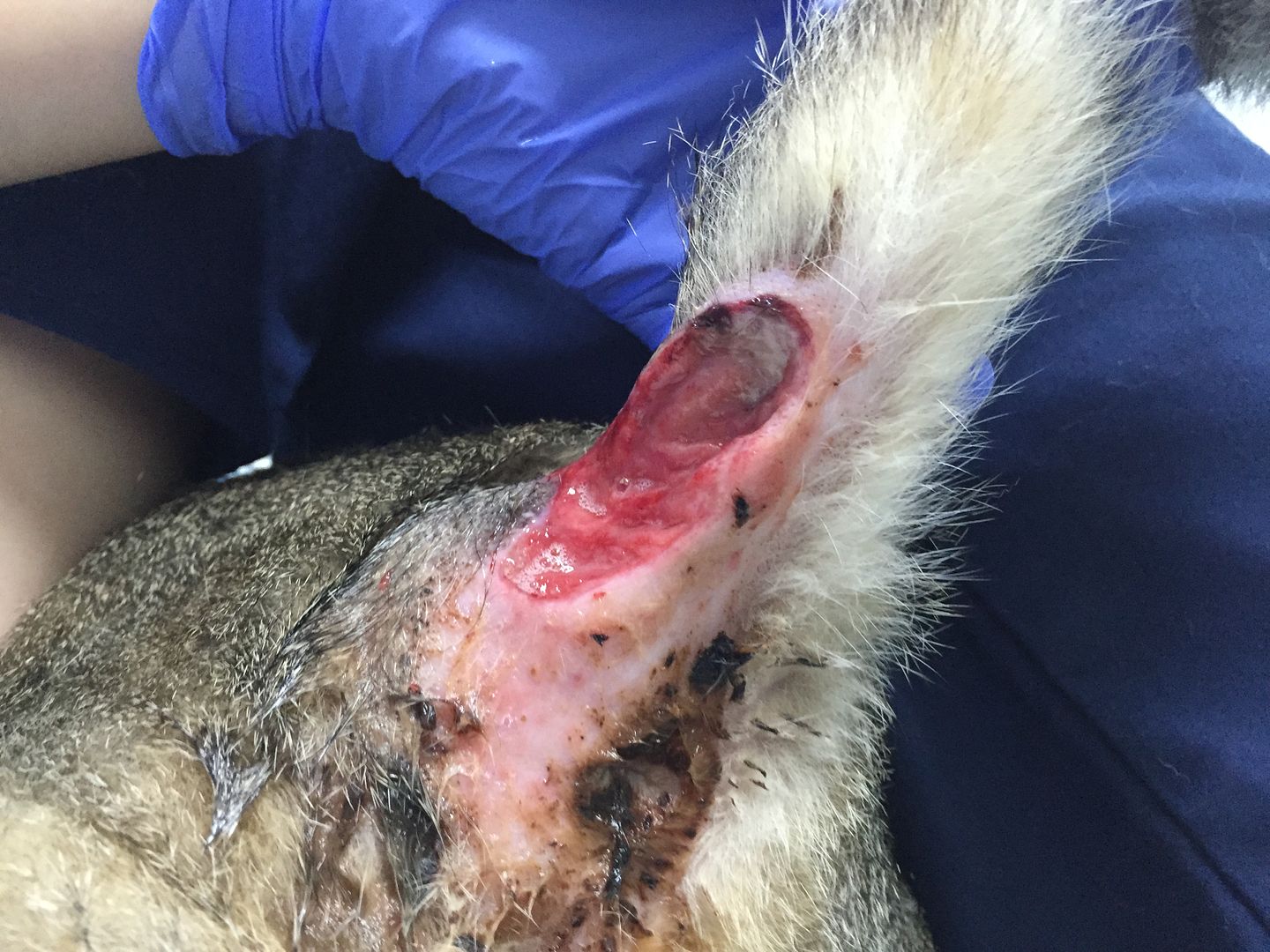 His infected bite wound under the tail
The vet had advised them that his wound would need daily cleaning and topical medication, and he would need to finish a course of antibiotics. If the wound didn't heal up well, he would need surgery to close it. The residents who brought him to the vet couldn't find a way to foster him while he needed this rehabilitation time. Thus Romeo came to us when we had space freed up.
When he first came to us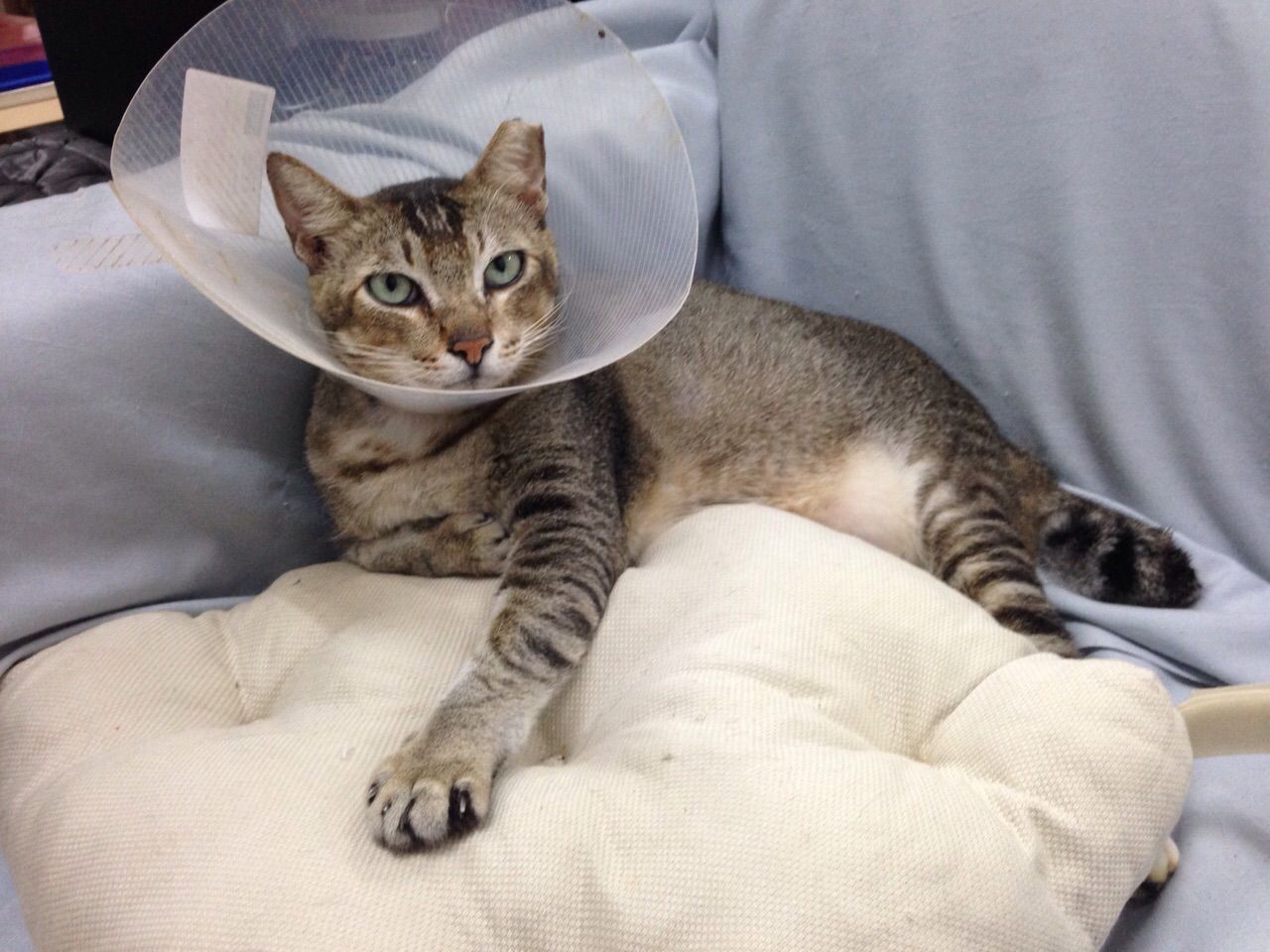 Lounging on our couch
Romeo is a sweet boy, and responded well to medication and treatment from day one.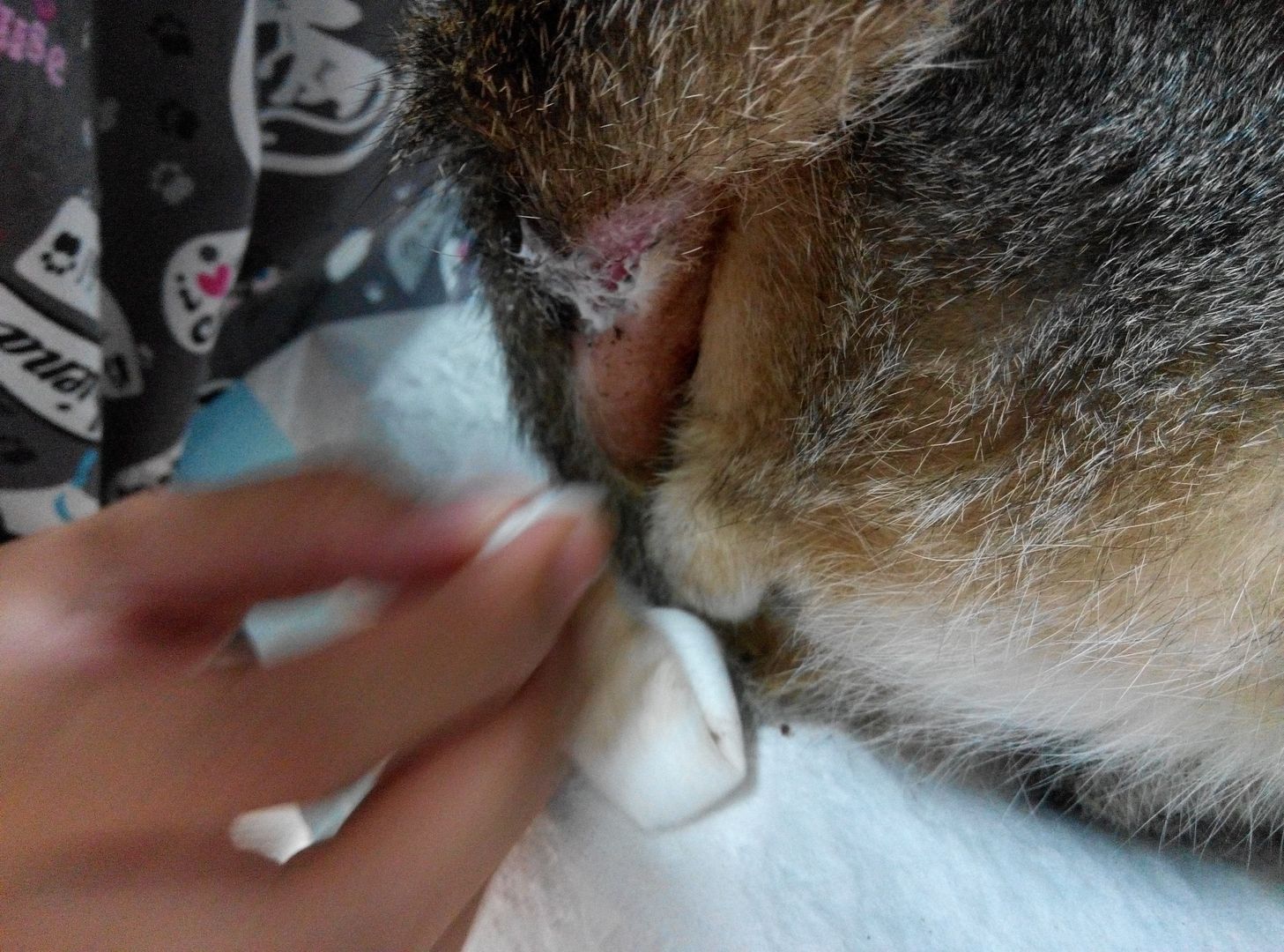 Getting his wound cleaned
After he finished his antibiotics our vet examined his wound and found that he wouldn't need surgery to stitch the wound close; as you can see from the above photo, there is almost no more raw skin left! It is now a mere abrasion, and he can soon go home to his void deck and meet all his beloved humans again!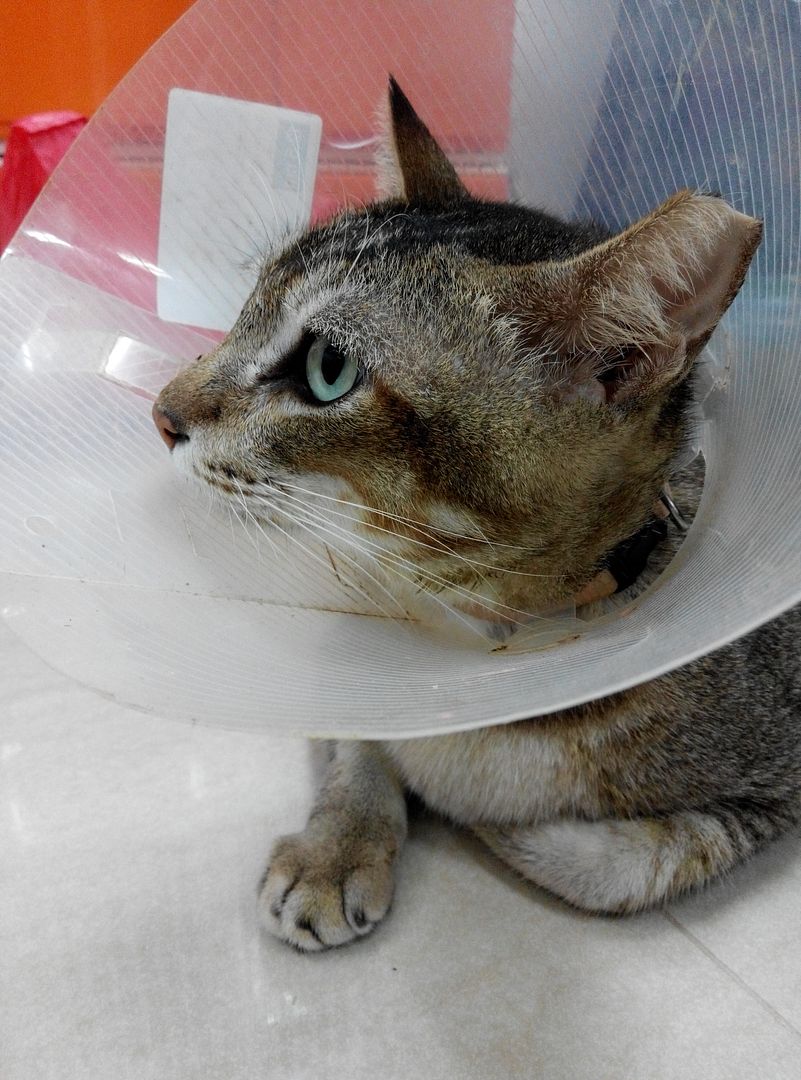 Looking forward
It hasn't been all that wonderful for him staying with us to recover, he misses his freedom, looks out the window grilles wistfully, wants to walkabout and get lots of physical affection. We hope to get him back home as soon as possible! Cheer him on on our updates on the cats through our social media channels – links below.
Donate to our cause by making a deposit to our Love Kuching Project DBS Current Account 027-905975-3 or via Credit Card. Donate us food or litter at charity rates with free delivery via Pawfection