Moe and Melody when they were ~ 3 weeks old
Found in a drain in a private estate, without any mother cat, Moe and Melody came to us as orphaned kittens. They needed to be bottle fed at the time, and then weaned onto solid food.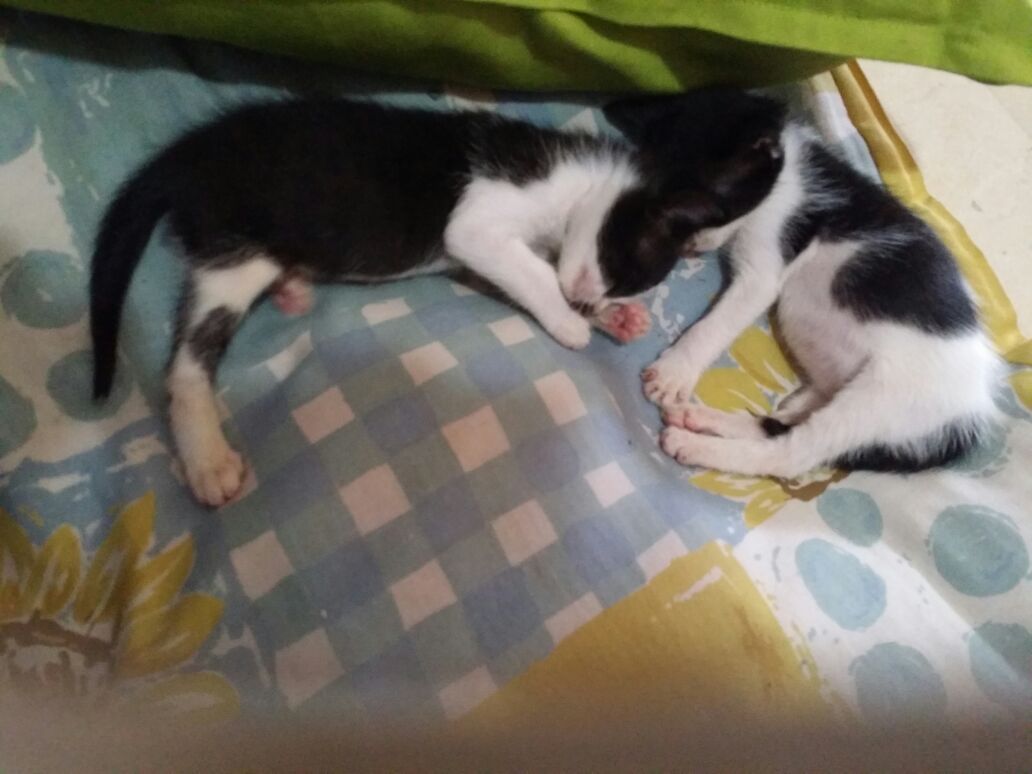 Dubbed the "cow babies" when they were, well, babies
They had to stay at our Foster Care Volunteers' house when they were still on milk (the volunteers take turns to host them), as they needed round the clock feeding. When they were fully weaned they came back to the shelter to get to know their foster
siblings.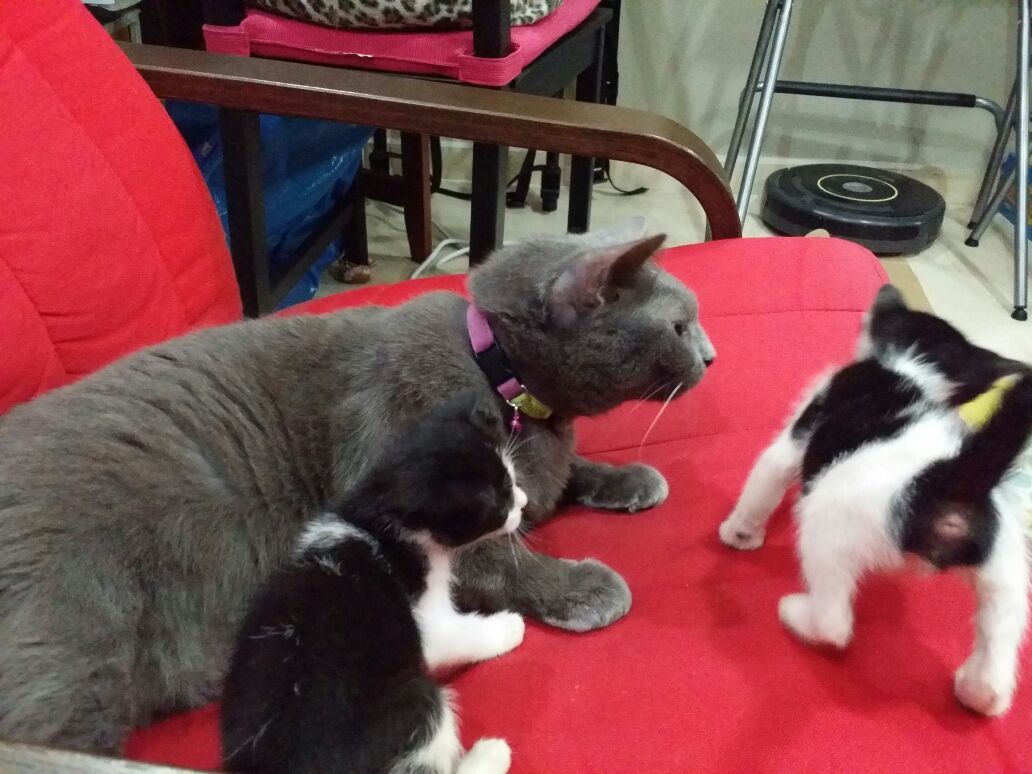 Hanging out with our volunteers' own pet cat Jolie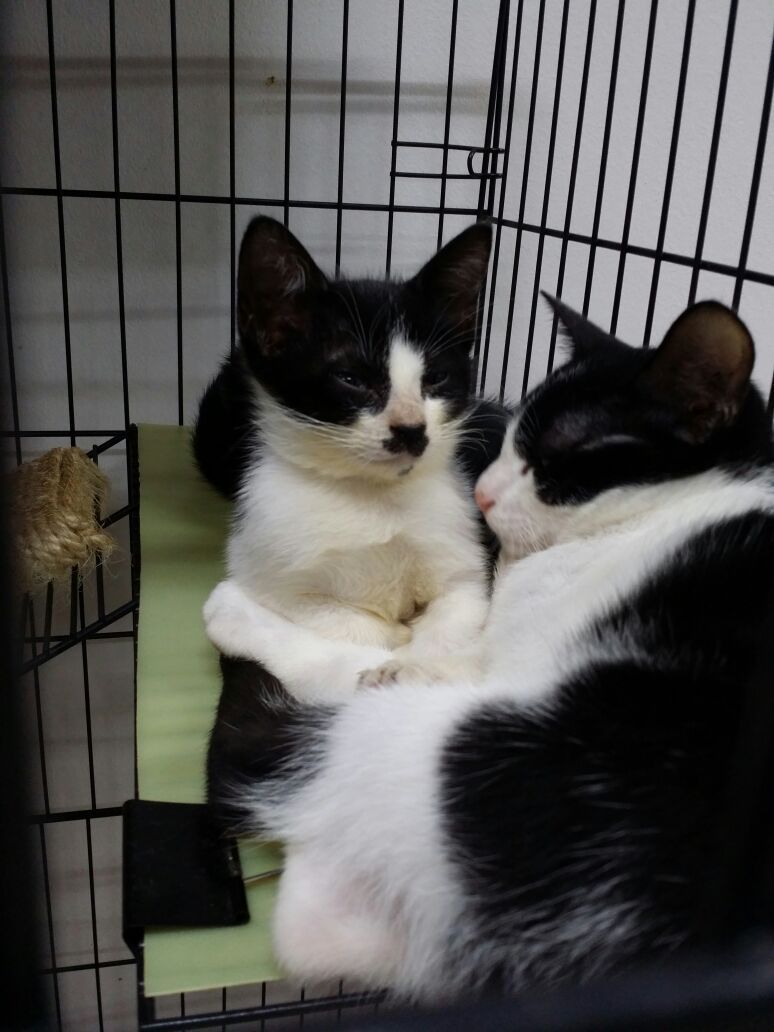 Back at LKP kitten suite
They went through the usual kitten issues – worms and parasites – had to be dewormed and put on Revolution. They also got vet checked and vaccinated when they were of age. We taught them to eat, drink and use the litter box independently. Most of all, we acquainted them with positive human contact. Both kittens are now extremely friendly and affectionate with humans and with other cats, trained to be suitable as house cats.
Left: Moe, and his sister Melody
Moe is more of a cat's cat, a bit of a stoner kitty who likes to chill out a bit more than his sister Melody, who looks like a boy with her moustache and plays as rowdily as one too. Both enjoy playing a lot though, being their age, now 2.5-3 months old.
Moe be chillin' after a shower
Moe the stoner kitty
Melody, caught just before she wanted to run and play
Melody getting a playful hug-bite from her brother
Want to adopt the cow babies Moe and Melody? See right side bar under 'How to adopt', or click here to find out how! Spread the word!
Donate to our cause by making a deposit to our Love Kuching Project DBS Current Account 027-905975-3 or via Credit Card. Donate us food or litter at charity rates with free delivery via Pawfection