Now 11 weeks old, fully independent when it comes to food and litter training, vet-checked and vaccinated, parasite-free, Bibi and Beanie are ready for adoption.To think that not long ago we were passing them among the volunteers to bring home to handfeed milk because they came to us at only about 3 weeks old.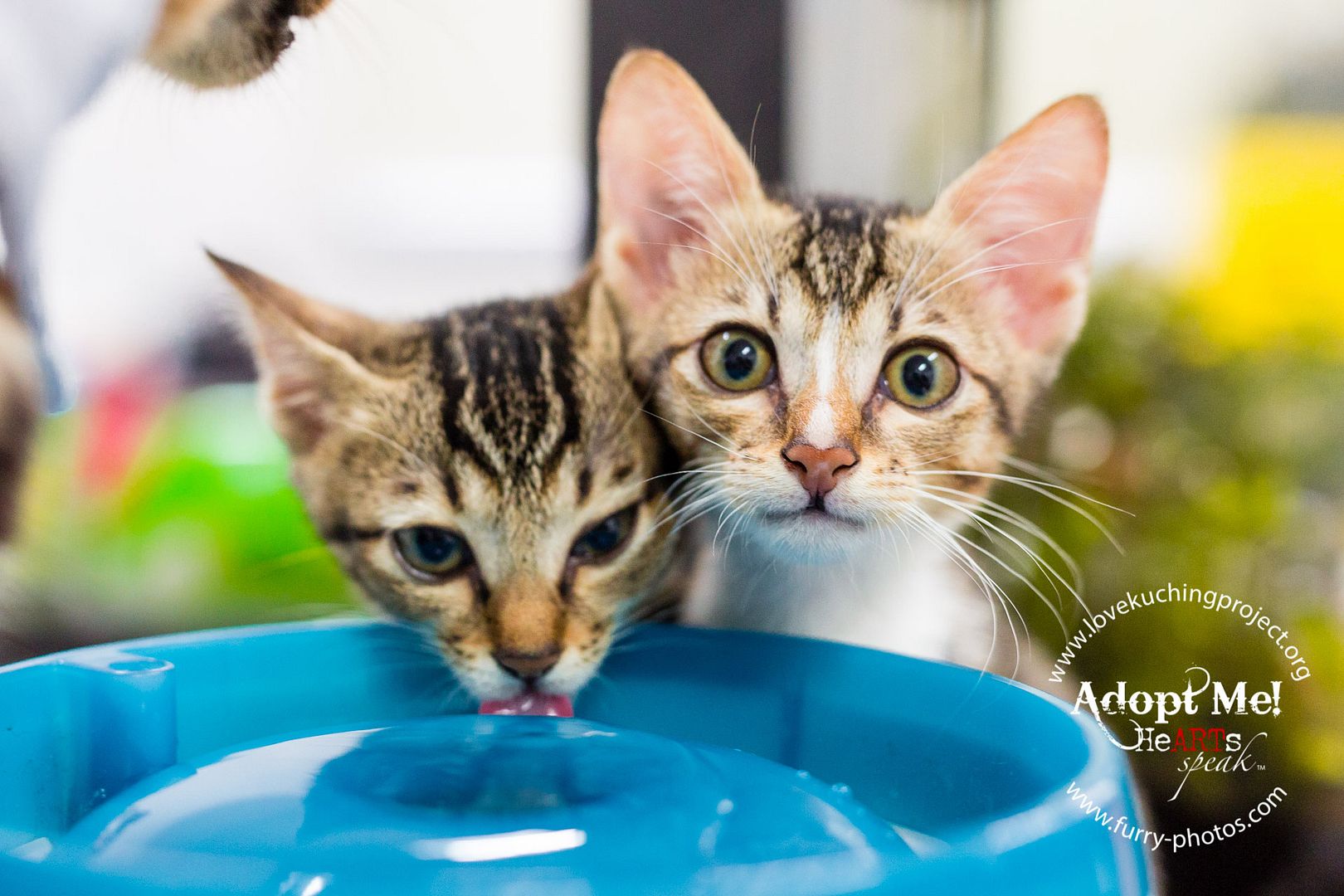 Bibi (left) is the slightly smart one of the two girls
Bibi is the quick-thinking one and she is also pretty chill when it comes to affection.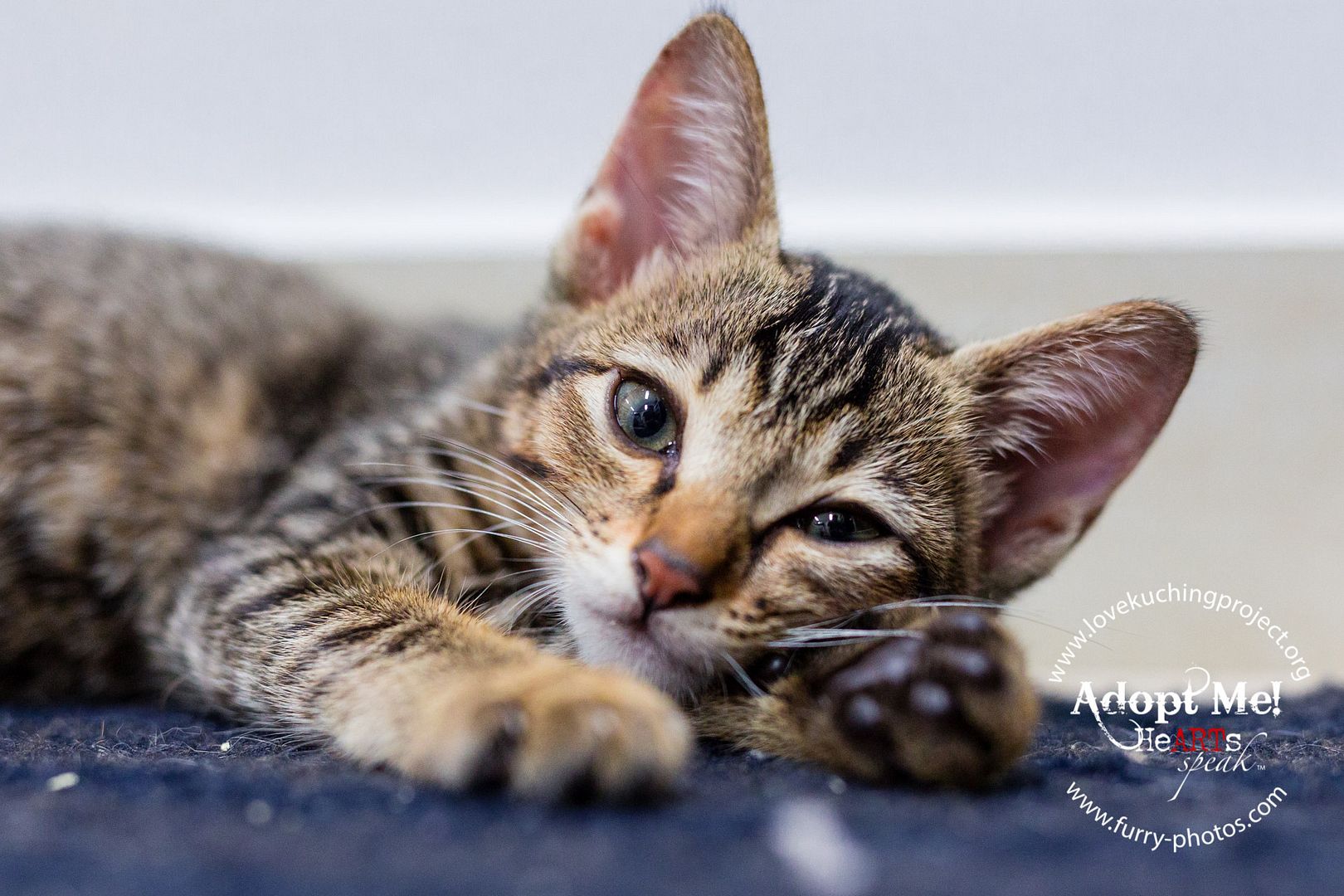 Bibi
Bibi being sayanged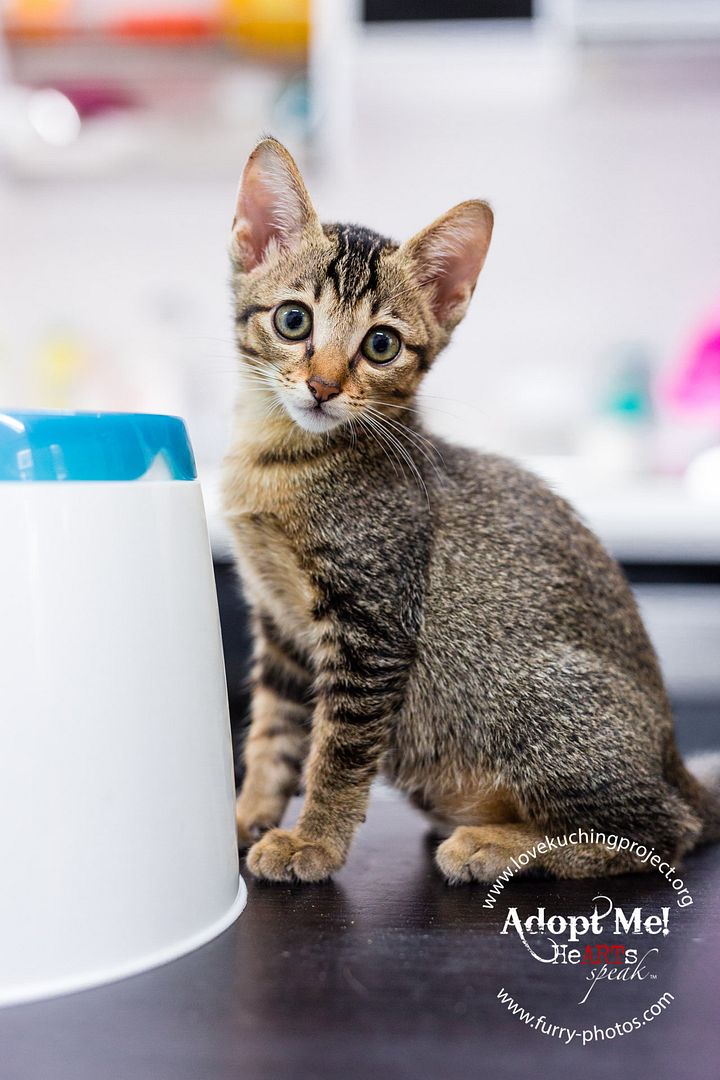 Knows how to pose for nice portrait
We love Beanie's white socks, they make a tabby mackerel stripes more apparent. She came to us with a small abrasion on her right shoulder as a baby, which then turned out to be an abscess. It healed up with some wound care from the Foster Care Volunteers. .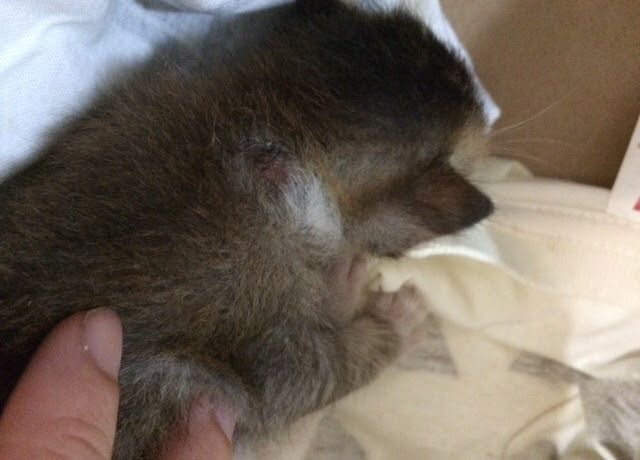 Beanie with a small raw patch on her shoulder
Here she is now, all ok
Looking curious (and a wee bit blur!)
Another "Where did it go?" pose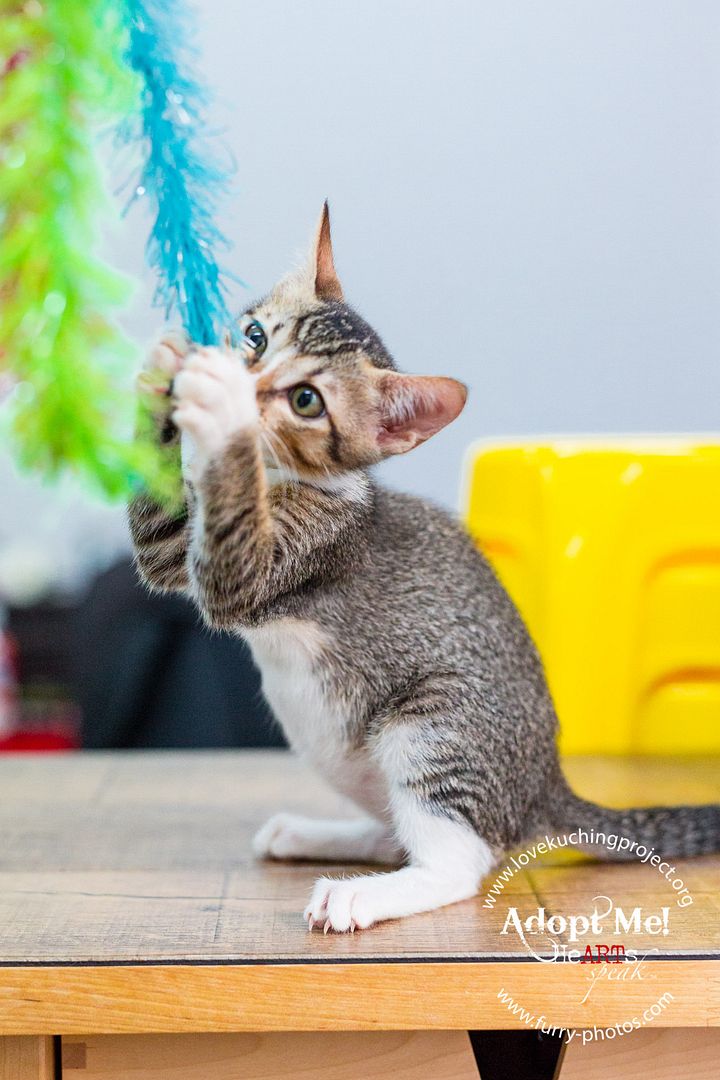 She finally catches a toy
Both girls are very active and enjoy playing with one another. We hope to see them adopted together; also because adopting kittens in pairs means less destruction to your home because they play with each other instead of with your furniture and household items. They LOVE to climb, so cat proofing of your windows is a must, and you should provide cat condos or cat shelves for them to use instead of your furniture.
If you wish to adopt them, see right side bar under 'How to adopt'.
Donate to our cause by making a deposit to our Love Kuching Project DBS Current Account 027-905975-3 or via Credit Card. Donate us food or litter at charity rates with free delivery via Pawfection