Koko is a playful, sweet and healthy little 9 week old kitten who is looking for a loving home.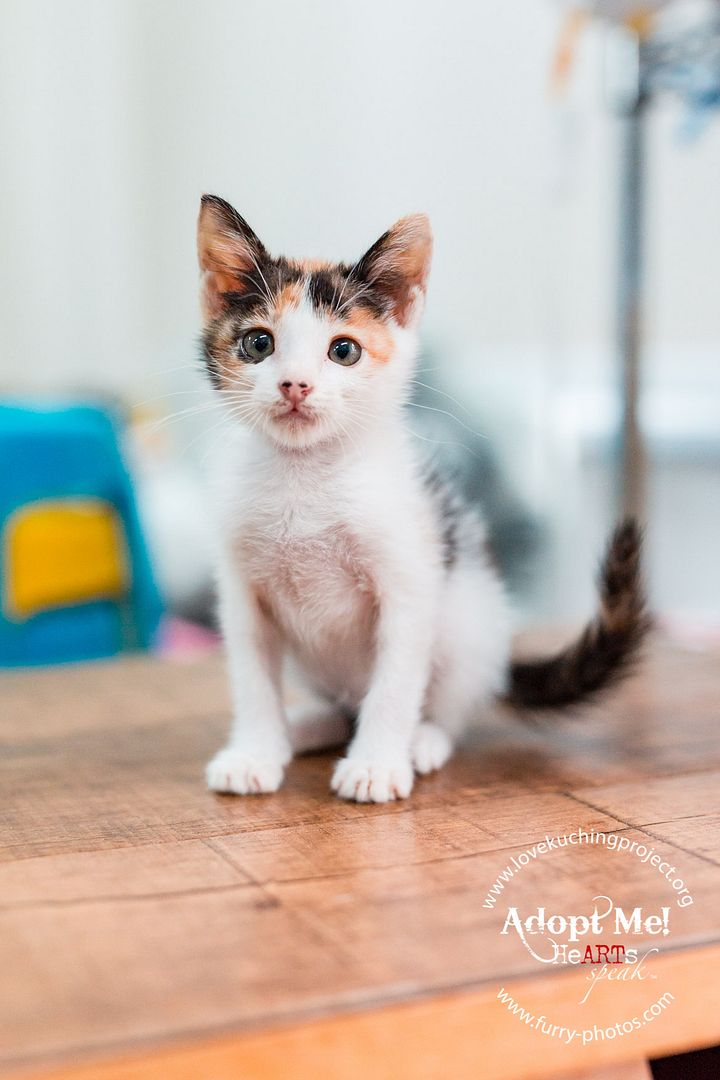 Time for me to go home to some loving humans!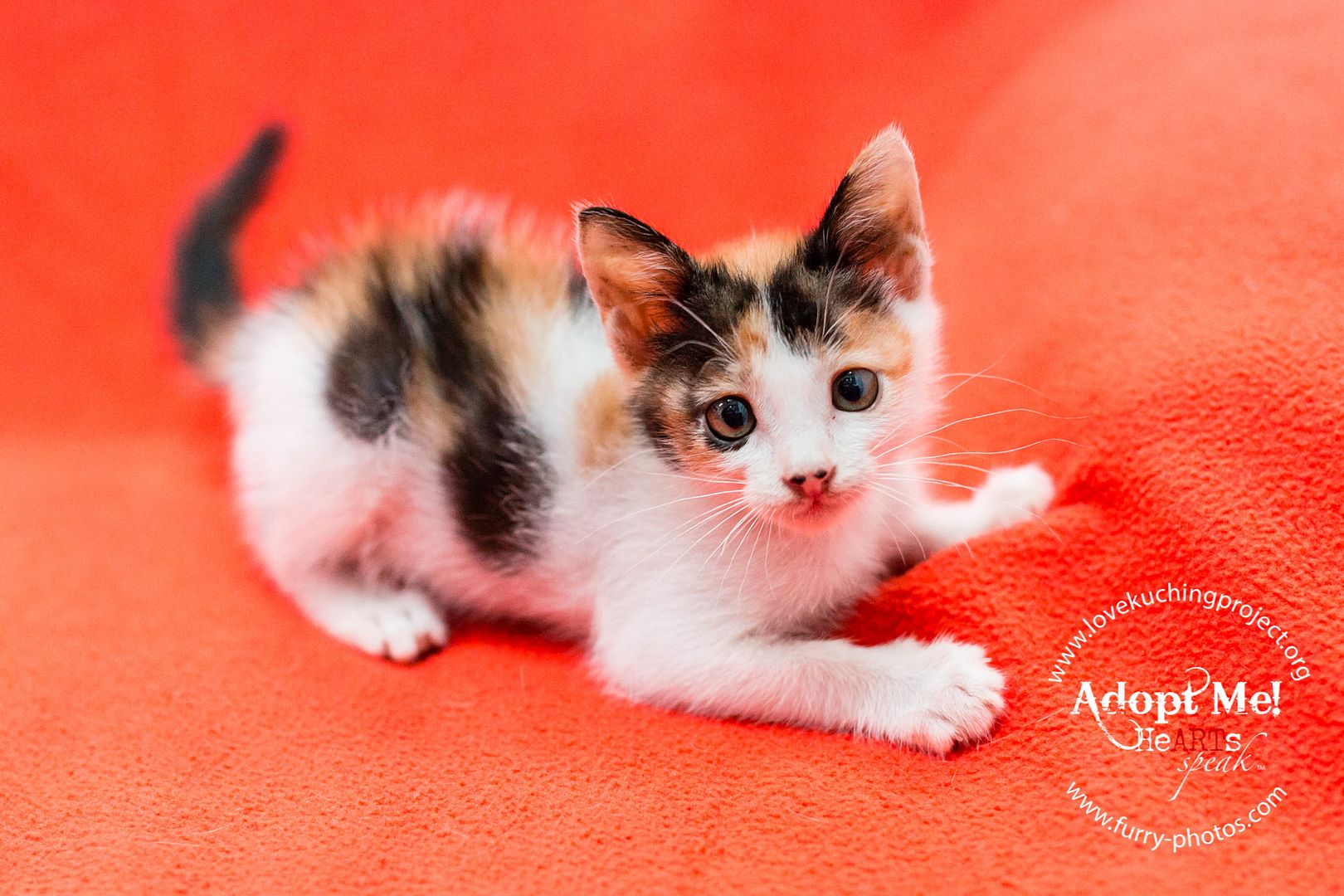 Adorable calico markings, sure to become a pretty adult
She has come a long way since coming to us at 4 weeks old when she was found without her mother at Kallang Industrial Park. When she came to us, she was undernourished and covered in fleas.
Koko was bathed with flea shampoo and had fleas manually removed from her.
All better now
Koko

needed to be handfed kitten milk formula round the clock so she was fostered out with one of our volunteers until she was gradually weaned off. After that, she returned to the cattery to help with her socialisation with other cats. Koko has also been dewormed and vaccinated in the past week so she is in the best health she has even been!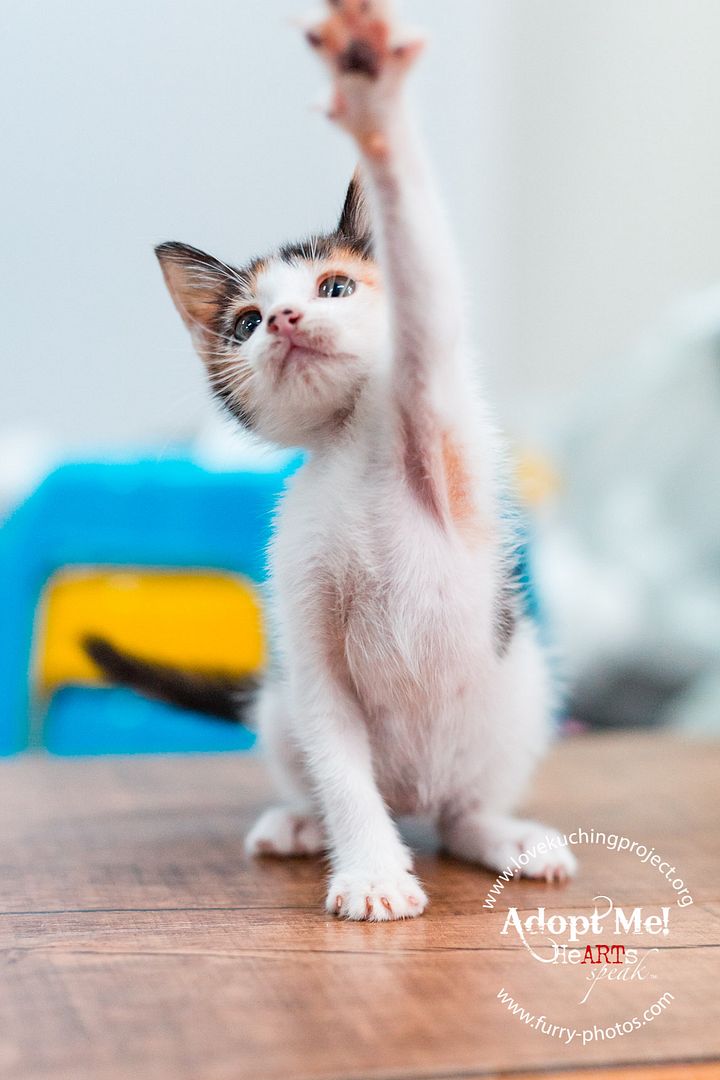 I'll raise my paw to that
Koko is a very playful and sociable who loves the attention of humans and will mew and seduce you with her charms.
Love me?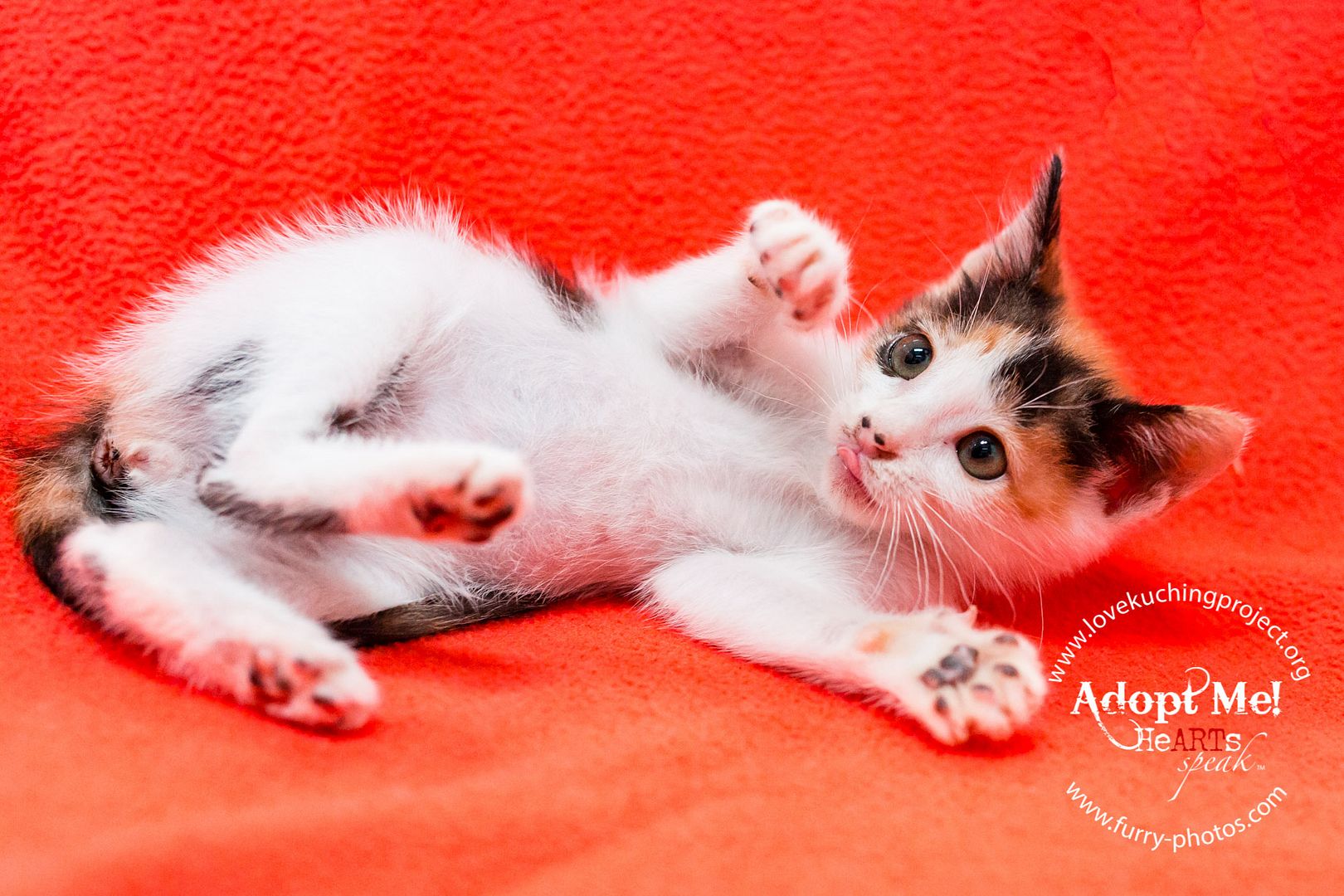 Play with me!
Adopt me?
To adopt Koko, see right sidebar under 'How to adopt' or see here.
Donate to our cause by making a deposit to our Love Kuching Project DBS Current Account 027-905975-3 or via Credit Card. Donate us food or litter at charity rates with free delivery via Pawfection Follow us on Facebook, Twitter and Instagram