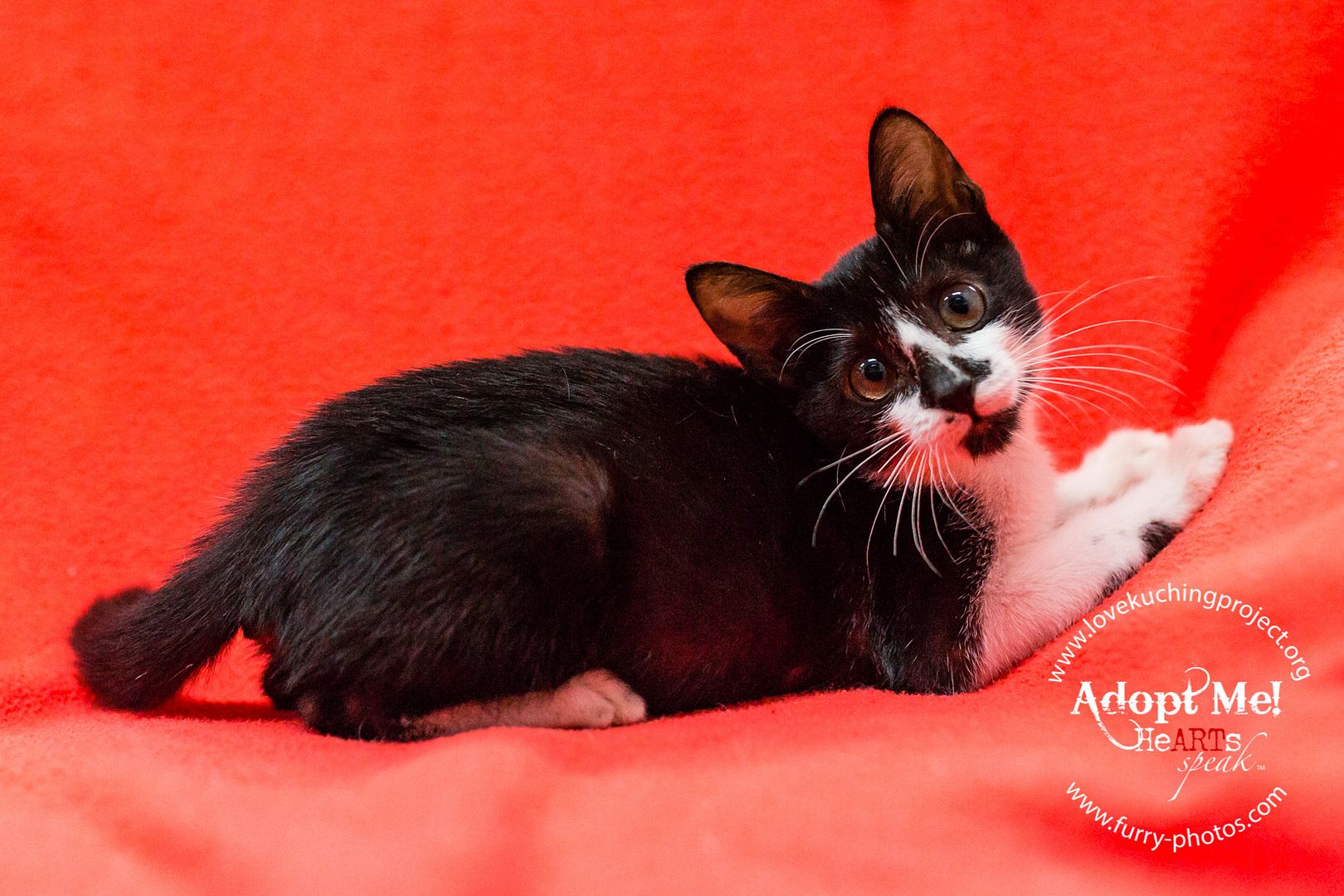 | #adoptme |
A piercing gaze
"Take me home."
Winnie was found by one of our volunteers' friend, all by her self at a rubbish collection area in Woodlands. In case there was a mother cat nearby, the rescuer waited, but to no avail.
During the short time Winnie was at our shelter, she presented with diarrhoea. We dewormed her and put her on 2 different antibiotics before the diarrhoea cleared. After that, we got her vet checked and vaccinated.
Winnie's personality is very extraverted. She approaches other kittens to play, loves human companionship and interaction.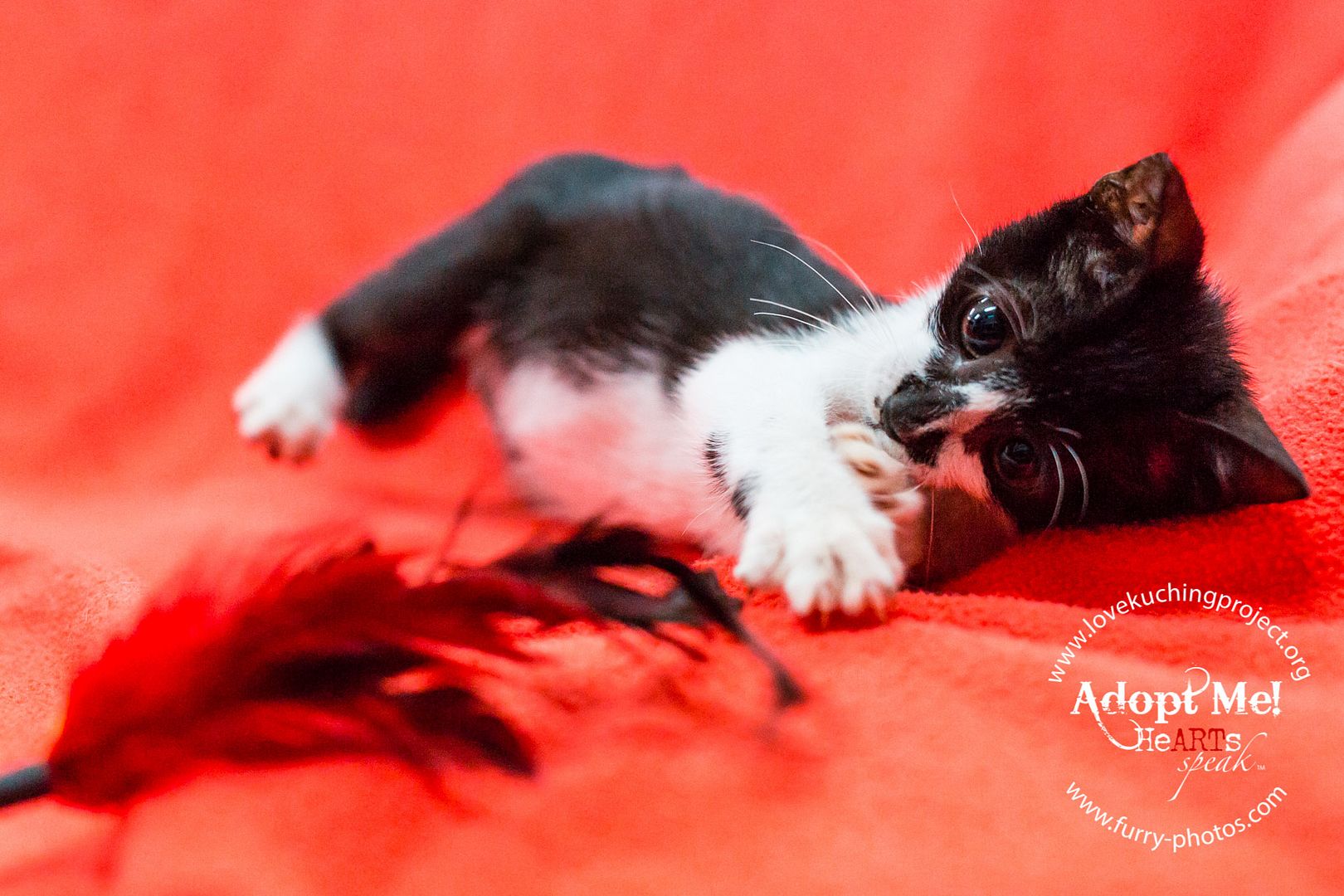 Playing with a wand toy
She has the potential to be a tad naughty, because she is very alert and active! She is also vocal and has the most pitiful-sounding meow ever.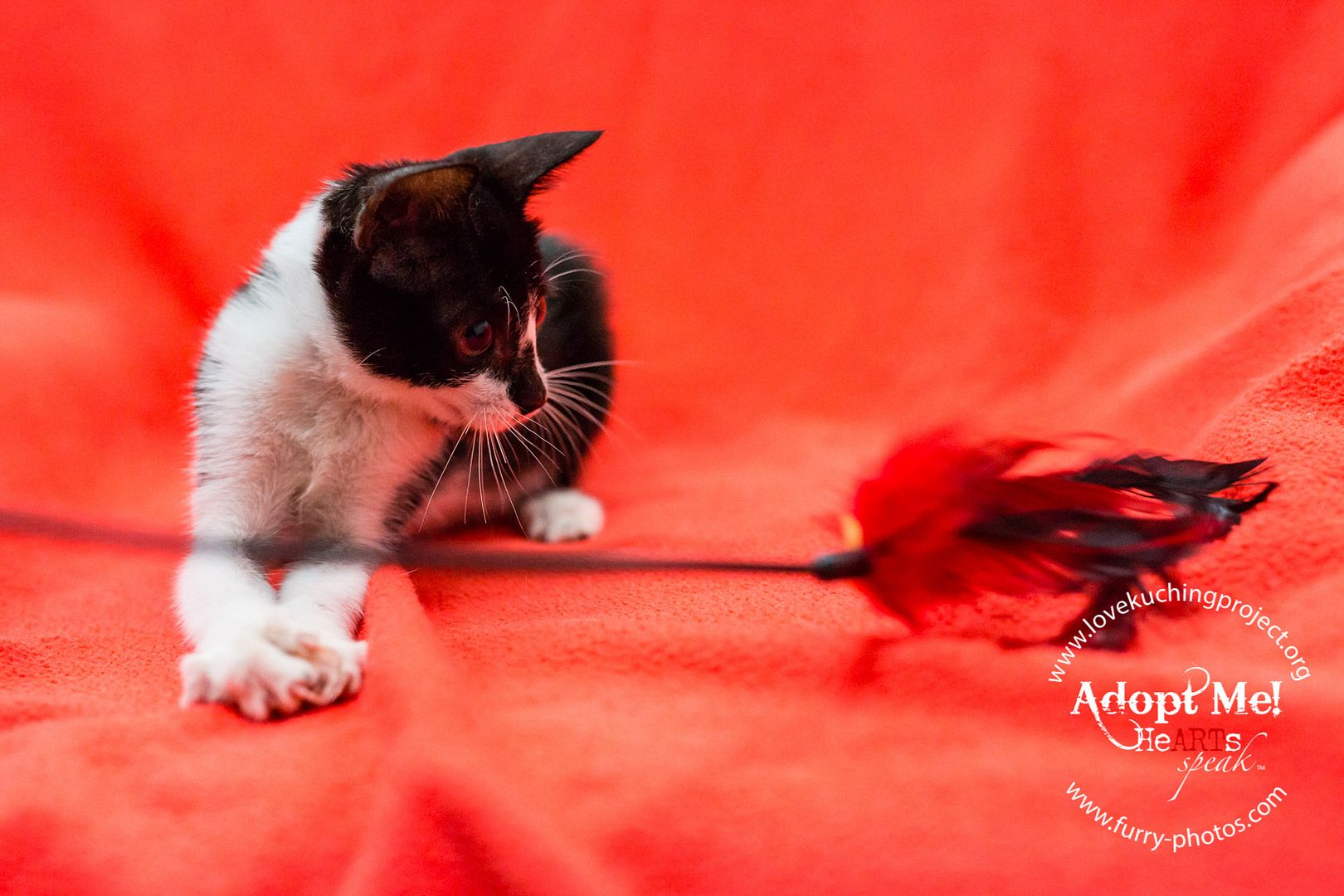 On guard to catch 'prey'
Predator in action!
She really loves play!
Winnie also has the potential to be an Instakitty celebrity, look at her striking a cute pose for our pet photographer: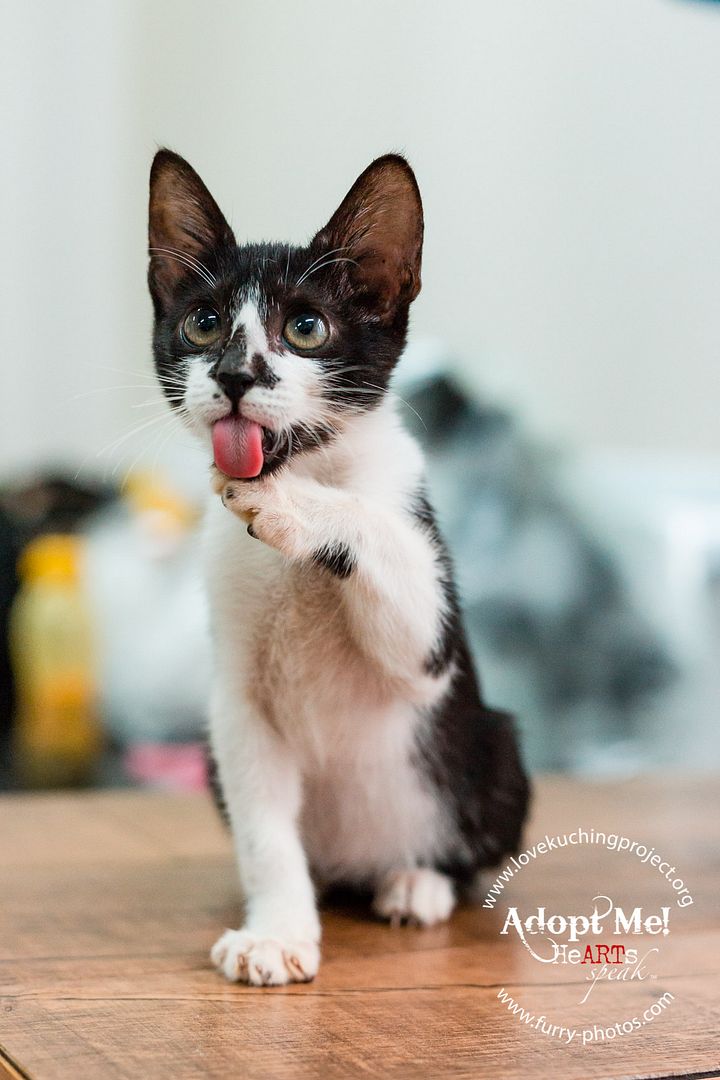 Grooming in action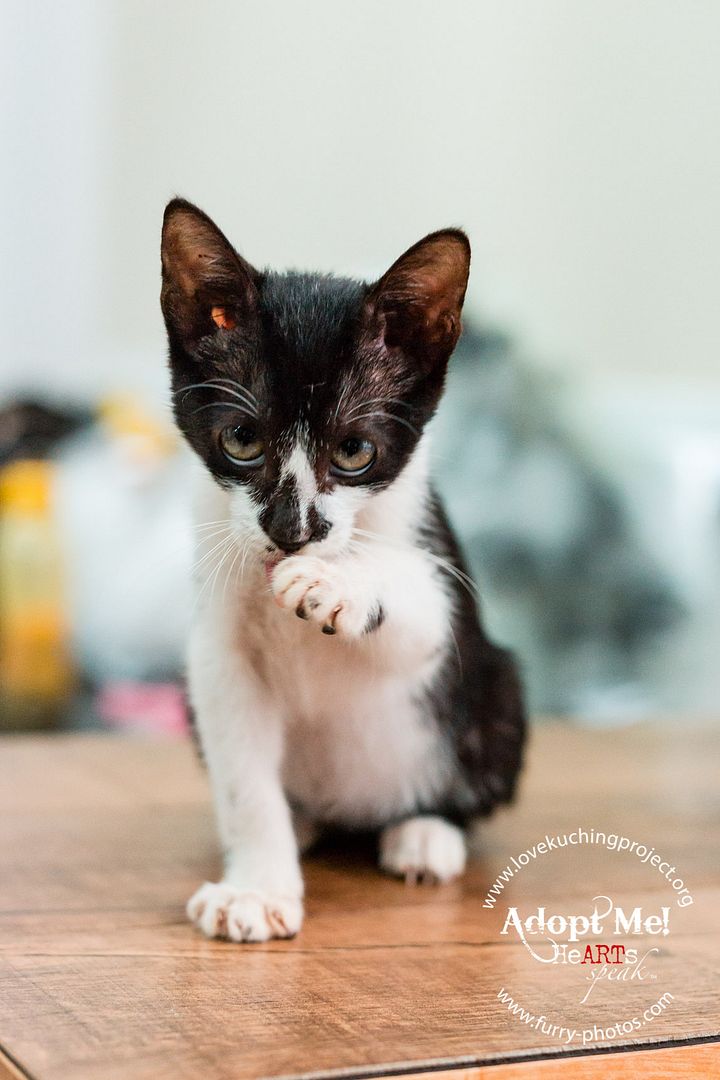 Come hither eyes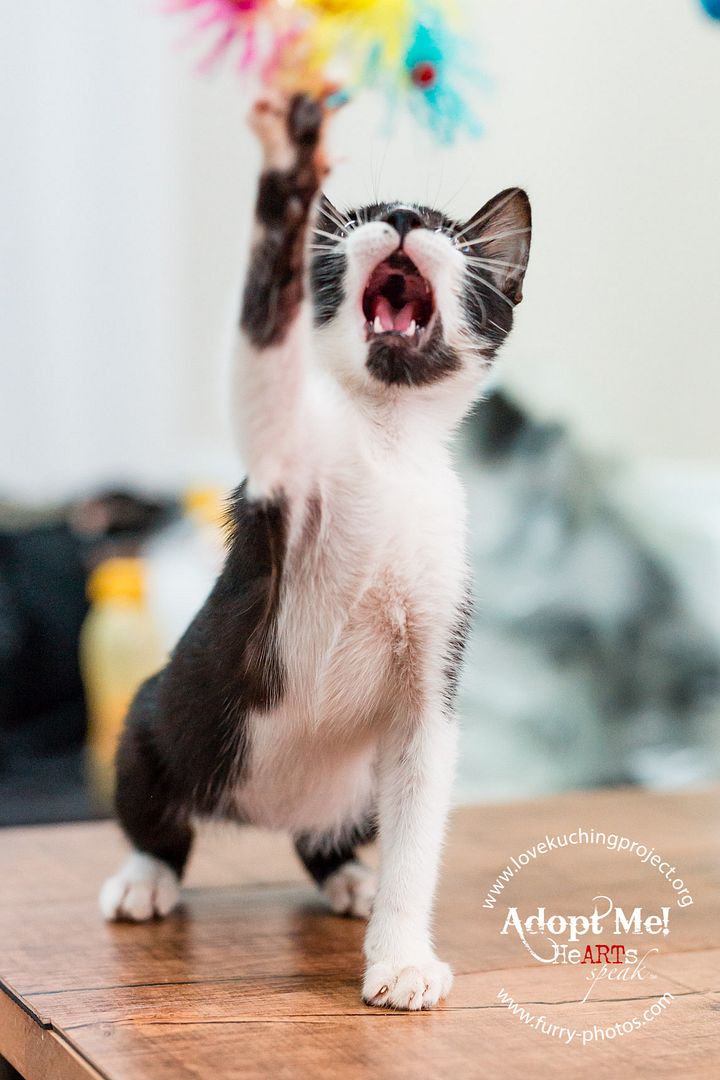 Another great action shot!
Winnie is likely to charm many hearts. To adopt her, see right side bar under 'How to adopt' or see here:
Donate to our cause by making a deposit to our Love Kuching Project DBS Current Account 027-905975-3 or via Credit Card.
Donate us food or litter at charity rates with free delivery via Pawfection